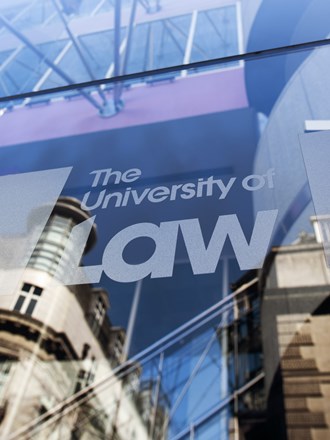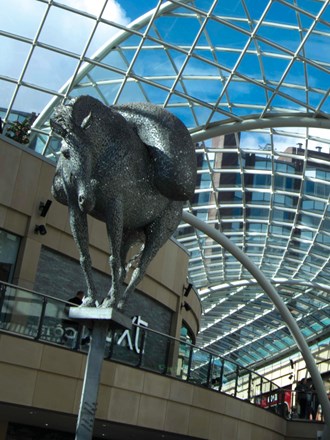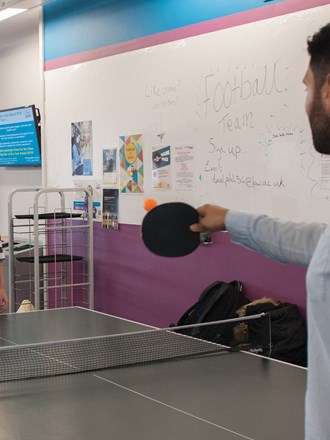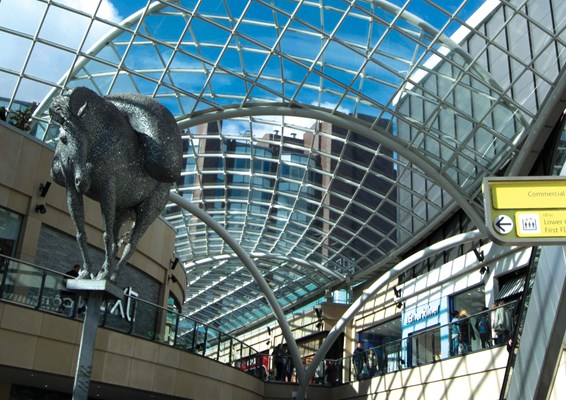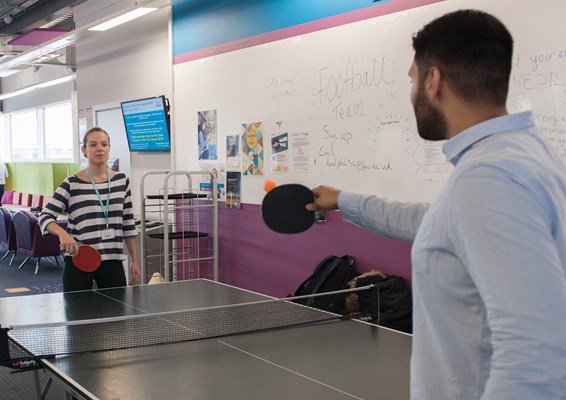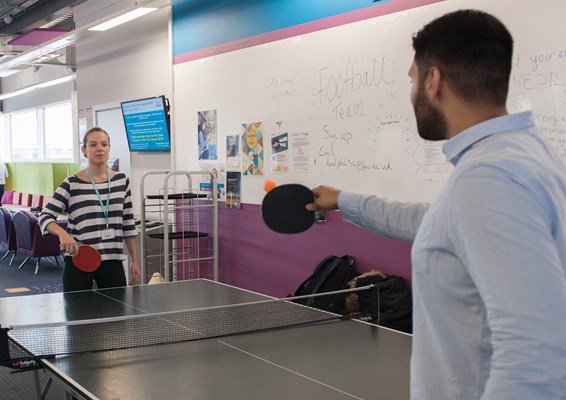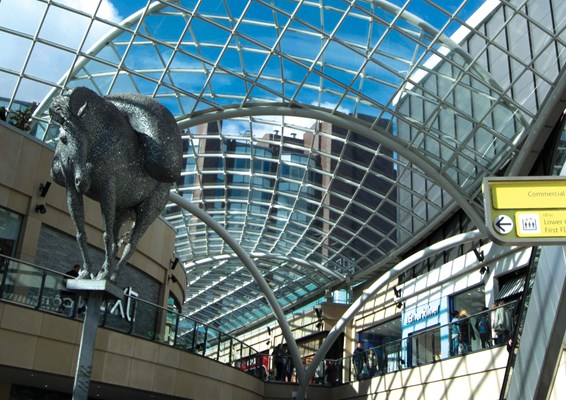 welcome to
LEEDS
Our Leeds campus hosts both our legal and business courses and is located at the heart of the city's commercial community, just a five minute walk from the railway station.
About Leeds
With more than 200 law firms operating from the city, Leeds has been described by the UK Legal 500 as 'second only to London', offering you the chance to enhance your career prospects by providing access to a large range of major employers.
Boasting a dramatic glazed frontage, high specification interior and roof terrace offering panoramic views of the city's skyline, our striking seven-story campus replicates the corporate setting of a professional firm.
Our state of the art facility is located on Park Row, one of the most prestigious streets in Leeds, which is just down the road from Leeds Train Station. There are hundreds of restaurants, cafes, bars and pubs to choose from in the city and the Trinity Shopping Centre, which is just minutes away, has a wide variety of popular shops and a cinema.
The compact lecture theatres at our Leeds campus make it easier for you to interact with your tutors and take part in practical learning. The campus' library is a great place to get all your revision and research done, with hundreds of books available to take out. This campus hosts a professional standard, state-of-the-art courtroom equipped with video link, meaning witnesses can appear live from anywhere in the world and you can get real experience. As a student at our Leeds campus, you will also have access to real advocacy attire with robes and wigs, making the court room experience that bit more authentic.
You will have many opportunities to get involved in a rich sporting and social life at our Leeds campus and you have the option to start a society yourself. Make the most of student life by getting involved in our social nights, student balls and networking events.
The Leeds employability team are always available to help develop your CV, give you practice interviews and get you in touch with local firms and chambers to increase your experience and confidence.
We have reserved accommodation for undergraduate students called The Plaza, which is positioned in the bustling centre of Leeds – a perfect location for those who want to enjoy all aspects of student city life.
At Leeds, our tutors and staff pride themselves on delivering the pinnacle of legal and business education and are dedicated to helping you achieve your career ambitions. Our tutors are all industry professionals that will teach you the practical skills needed to kick start your career.
Read more
Read less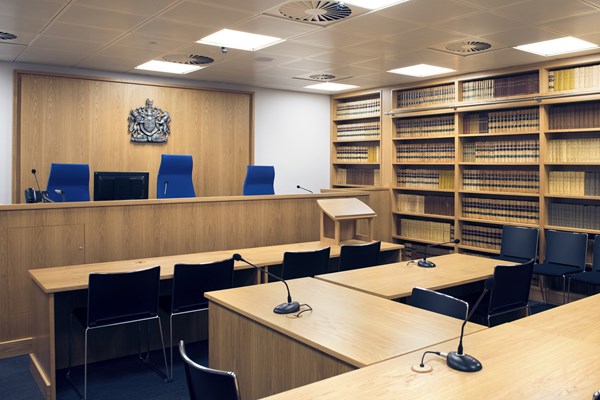 campus
FACILITIES
Library
Free Wifi
Computer suites
Café
Free counsellor
Silent study area
Mock courtroom
Welfare officer
Finding us
15-16 Park Row
Leeds
LS1 5HD
Our Leeds campus is just a five minute walk from the railway station and 30 minutes (by car) from Leeds Bradford Airport.
To find out more about things to do in the local area, click here.
+44 (0) 800 289997
We work with accommodation providers in each of our campus cities to provide a range of options for first year undergraduate students.
For more information please complete our Accommodation Referral Form. We will then pass this on to the provider in your location – all contracts are between the student and the provider.
Complete our Accommodation Referral Form ➔
Please email [email protected] with any enquiry.
Studentpad
Studentpad is our online accommodation portal for all students that provides you with helpful advice on choosing a property to rent in Leeds, as well as a property listings search for students who have accepted a place at our Leeds Campus.
Accommodation on Campus Facebook Group
If you'd like to find other University of Law students to privately rent with, or you have a spare room in your house/flat, you can join one of our Campus Facebook groups to chat to and make living arrangements with fellow students in your area. Go to Facebook and search groups for your campus.
The Terry Frost Building (Prestige Student Living)– Accommodation for Undergraduate Students
The property is situated in an ideal location lying to the Northeast of the city centre, with so many things to do and see on your doorstep. They are just a 10-minute walk from the First Direct Arena which offers a great entertainment programme throughout the year, whilst the ultimate retail experience at Trinity Shopping Centre awaits being a 15-minute stroll away.
It has the modern communal spaces, including a lounge, study spaces and large gym. Also they have a café bar, a large designated meeting area, a cinema room, private dining room or games area. There's even a rooftop terrace with a biodiversity garden which is perfect for relaxing in the warm weather. They have on-site laundry facilities, secure bicycle storage and a few car parking spaces available too.
Students can choose from a range of luxurious en-suite style rooms in four-to-eight-bedroom cluster flats. For those who want more space to themselves, they can choose from a range of studio rooms which are spread across six floors. Each room feature has ample storage space, a comfy bed, your own study desk and chair, a private bathroom and much more.
For those who love eating out, there's Homeboy Pizza Co and The Brunswick located around the corner and lots of places to socialise nearby. When you need to grab a food shop, ALDI is just 2-minutes away by foot.
If this sounds like your ideal student home, get in touch with them to book!
Please email [email protected] for booking details.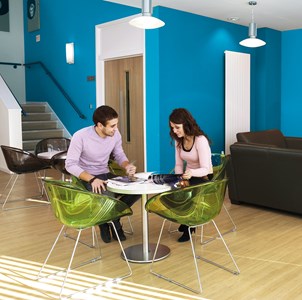 Whether your motivation is to meet other students, relax and unwind or burn a few calories, there is something to suit everyone.
At the beginning of each academic year students are invited to apply for positions on the Student Social Committee, supported by the Student Association. Students organise and run the societies at our campuses, meaning you have the opportunity to suggest a society you'd like to take part in at the University and we'll help you bring it to life.
Here are some of the clubs, societies and events that students have started and run at our Leeds campus previously:
Amnesty International society, Business & Finance society, Charity Committee, First Love society,
Legal walks, Networking events, Social nights, Student balls, Student Law society
Football team, Netball team.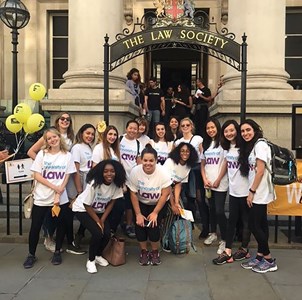 We have an award winning pro bono service. Below are details of some of the schemes we have run in Leeds. There are changes year-to-year, but we will always provide a range of options designed to enhance the employability of our students.
Citizens Advice Bureau Witness Service (CAWS), Clinic Shadowing Schemes, Harrogate Police Station Duty Solicitor Shadowing
Keyhouse Shadowing, Leeds Civil Housing Duty Solicitor Shadowing, Leeds Legal Advice Clinic, Personal Support Unit (PSU)
Streetlaw programme, ULaw's "Toast Love Coffee" Legal Advice Clinic Collaboration, Yorkshire Tribunal Advocacy Project (YTAP).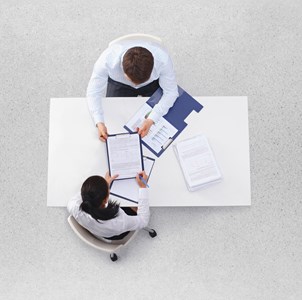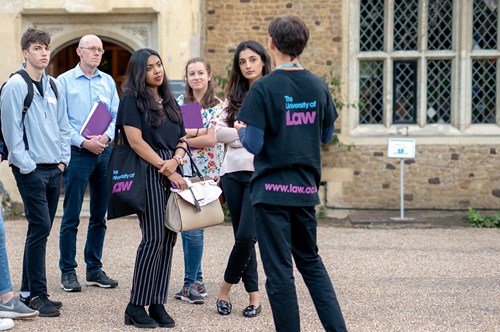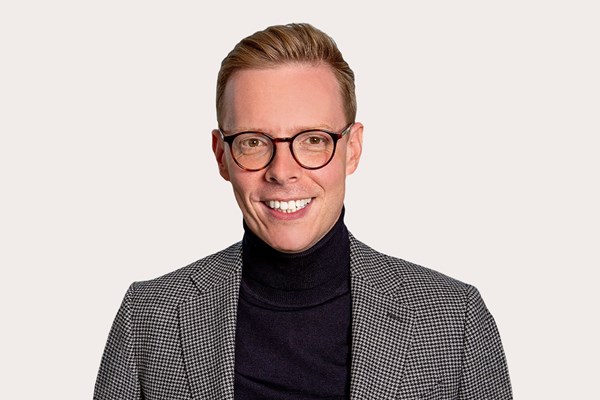 staff
MEET THE DEAN
Matt embarked on the GDL and LPC at The University of Law in Chester and then started his training contract with DLA Piper LLP, going on to qualify and practise in Corporate Restructuring. He joined the University in 2013 and has taught across many courses, specialising in corporate and commercial subjects.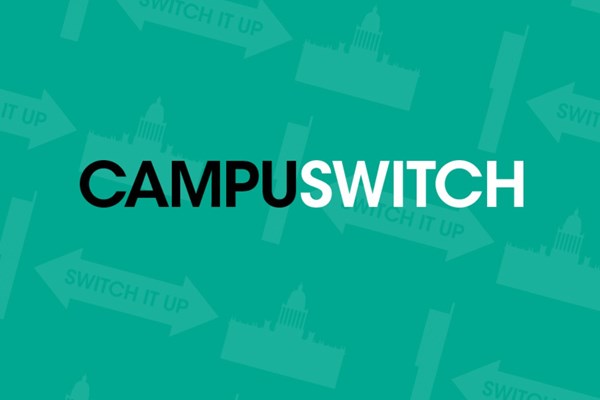 campus
CampuSwitch
Take advantage of our multiple campuses and experience different places to study throughout your course.