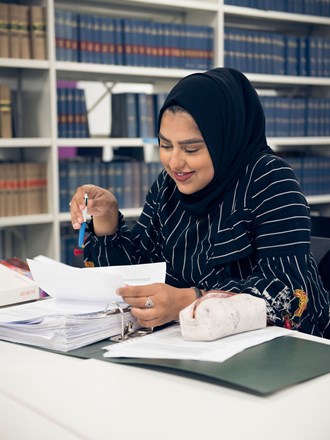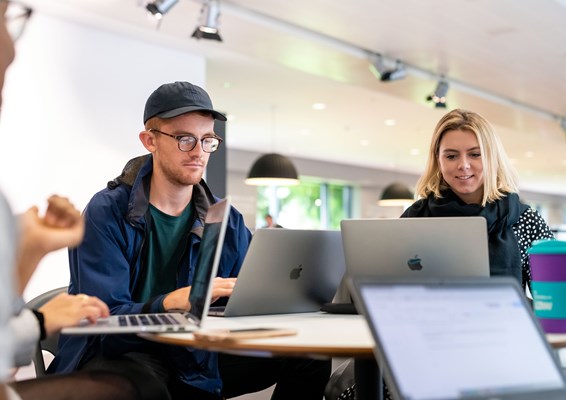 study
Our Study Modes
We understand that everyone's circumstances are different. That's why we offer a wide range of study modes across our courses to provide you with the greatest choice and flexibility you need to succeed in your studies.
Choosing how to study
Whatever your circumstances, we have a study mode to suit you. We offer both full-time and part-time options across our courses and campuses. Our programmes vary in length depending on whether you are studying full-time or part time and which course you want to study. Read below to get a feel for how your study schedule might look.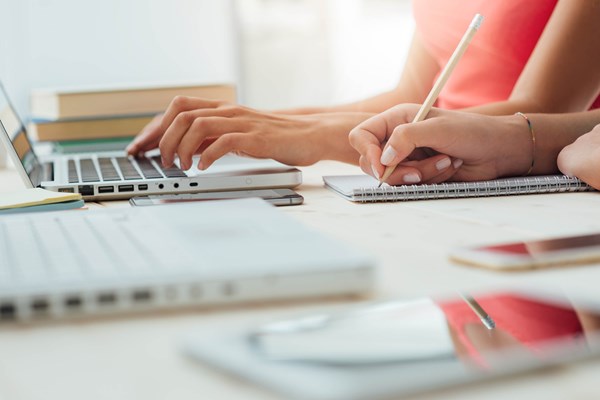 study
Full-time study
Full-time option available at all our campuses
Undergraduate course length: up to 5 years
Postgraduate course length: 9-24 months
Average study hours: 30-45 hours per week
Average lecture hours: 6-12 hours per week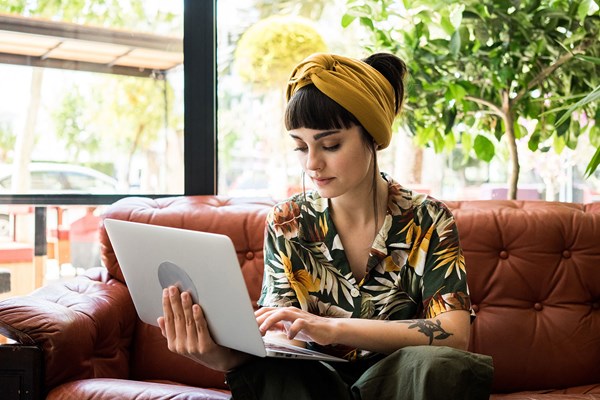 study
Part-time study
Part-time day, evening, or weekend options available at all campuses
Courses range from 20-72 months
Average study hours: 16-25 hours per week
Average lecture hours: 4-12 hours per week
Up to 2-3 campus visits per week for physical campus study
Choosing where to study
Whether you choose to study full-time or part-time, The University of Law has campuses in each of the key law and business hubs of the UK as well as internationally in Hong Kong and Berlin and an Online Campus. Wherever you are, you'll have an option to study with us.
Face-to-face
With campuses and partner campuses across the UK and overseas, we're closer than you think. As an on-campus student you'll have access to a wide range of student support and services to set you up for success from the moment you step foot in the door.
Online
Studying at our Online Campus provides you with the perfect combination of a flexible study programme to fit around your other commitments together with the benefit of our expertise, experience and employability focus. ULaw Online provides you with a structured approach to your learning, all our programmes are designed to allow maximum flexibility as to when you study with live sessions recorded if you are unable to join them, allowing you to complete your studies when it suits you best.
Face-to-face FAQs
Which campuses can I study at?
We have campuses across the UK and in Hong Kong, giving you the option of studying at your nearest location. In addition, you can study in Berlin at GISMA Business School. To find out more about where your nearest campus is, go to our locations page.
What tutor support will I receive?
You'll be assigned a personal tutor and have regular one-to-one meetings where you can get advice on your course and career aspirations. With tutors based on-campus, they operate an 'open door' policy, so you can talk to them whenever you need.
You can also call on academic support from your subject tutors, and additional support is available from the university's central support services, including careers, welfare, finance and many more.
Can I switch campuses?
Yes, we offer a CampuSwitch service, providing you with the opportunity to get a change of scenery and switch to any of our campuses to continue your studies should your personal circumstances change.
Online FAQs
How are online courses delivered?
Our online programmes are delivered through our state-of-the art online learning platform. Your online studies will be carried out on Blackboard Elite, a virtual learning environment, where you can attend live sessions, seek advice from your tutors or communicate with fellow students.
What should I expect from a live session?
This is dependent on the course and whether studying full-time or part-time, but live sessions are run throughout a study week, with task-based learning occurring for the rest, at a time that suits you.
Online session length also varies dependent on the course and type of session. As an example, in some of our Law programmes, online sessions are run in the style of collaborative workshops whereas other courses could be in the form of Subject Support Sessions and run like a live Q&A with the tutor.
What tutor support will I receive?
As an online student you will be allocated a personal tutor who will hold various group and individual meetings with you over the life of your course. They can be contacted online, via email or video call. You can also call on academic support from your subject tutors, and additional support is available from the University's central support services, including careers, welfare, finance and many more.
Can I switch to on-campus study?
Yes. Under our CampuSwitch service offer, you're able to change to another campus at the end of each semester. This includes changing between our Online Campus and any of our in-person locations. Should you wish to take up this opportunity then there are terms and conditions which need to be complied with, including being up to date with fees.
As a ULaw Online Campus student you'll be able to access any of the University's own campuses to use study space and the library facilities, as well as attend any events that are open to all students. At our partnership sites you do not have an automatic right to use the library facilities, but you can apply to do so by contacting the student information team for the site you would like to use. They will be able to advise you on how you can apply to use the library facilities.
Choosing when to study
Choosing what time of year to begin your studies is also very important and can depend on your own individual circumstances. Whilst September is the most well-known intake month across the education sector, both our undergraduate and postgraduate programmes offer opportunities to begin your studies at other points of the year.
Autumn and Winter
Ranging from September to February, the autumn and winter months are the preferred option for many students. As a result, all our postgraduate and undergraduate programmes offer a start date during this period and this allows you to progress through to the next stage of your education or career as quickly and efficiently as possible.
Starting in January rather than September allows yourself a break from your studies for recuperation, travel, volunteering or work experience, without delaying for a whole year. It also means you'll graduate at a different time from most students, which could mean less competition when applying for jobs. You can find out more about the benefits of starting your studies in January over on our blog.
Finally, we offer more scholarship and bursary opportunities during the autumn and winter intakes due to the higher demand.
Spring & Summer
Studying in the spring and summer is becoming a popular option, and is particularly useful if you're thinking of studying on a part-time basis alongside a full-time job. You may also prefer smaller class sizes. Most of our postgraduate courses have options to begin your studies throughout spring and summer, giving you the flexibility to choose the right option for you.
Intake FAQs
What intakes are available?
Intake periods depend on the course you are looking to study. Generally, our undergraduate programmes are available to start in September and January, whilst our postgraduate programmes have intakes during multiple months throughout the year. Head over to our course pages to find out when you can study each of our courses.
Can I defer my application to a later intake?
There are many reasons why students choose to defer their applications. Should you wish to defer to a later intake, rest assured there will be other times to begin your chosen course.
View our courses
If you're interested in studying an undergraduate or postgraduate course in law, business or more, click below to find out more about where The University of Law can take your career.
Find out more
Open Days and Events
Our open days and events are a great way to learn more ULaw and our courses, giving you the opportunity to speak to tutors, students and answer any questions you may have.
Book now