Master of Science
MSc Project Management
Want to build real world skills to excel at Project Management?
This one year MSc Project Management course is designed specifically with your employability in mind. You will develop a broad comprehension of the most important concepts in project management with a strategic global perspective through a range of modules including Systems Design & Management of Projects, Project Finance & Procurement and Managing People & Organisations. With a state-of-the-art blend of frameworks, tools and techniques we deploy real world examples and a practice-oriented learning approach to enhance the ability of participants to perform in the workplace whether that be a position in an organisation or starting your own business as a freelance project manager.
Our MSc Project Management course reflects current research trends and best practices in the industry. We offer you the opportunity to explore substantial technical elements and advances about operations, logistics and supply chain optimisation, through specifically designed modules.
Why study with us?
Practical courses delivered by experienced teachers and specialists with industry expertise to boost your employability
Focused learning - smaller class sizes mean friendly, personalised teaching, greater interaction and that your views will be heard
94% of postgraduate students in employment were in Highly Skilled Occupations 15 months after graduating (2019/20 Graduate Outcomes data).
Our Employment Promise offers your course fees back if you do not secure a job within 9 months of successfully completing your course
Check out how we can support your fees through scholarships and bursaries
International Students: we are no longer accepting applications from international students who require a Student Route visa for courses starting in October 2023.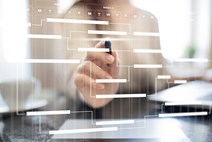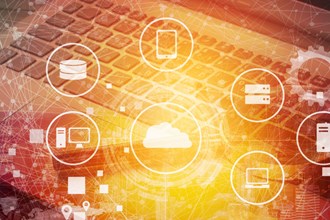 Key Facts
Entry requirements
2:2 or above from a UK Bachelor's degree, or equivalent qualification(s)
Entry requirements
Apply
Study at the University of Law Business School.
Course Details
MSc Project Management
Our MSc Project Management is a specialist course aimed at graduates who have an interest in developing an in-depth specialist knowledge and a critical understanding of the key aspects of project management. A Master's degree in project management is sought after by many organisations in the public, private and not-for-profit sectors, making it a great way to develop versatile skills and increase your employability. So that you are fully prepared to effectively manage projects, we've ensured that this course helps you to learn about strategies for planning, risk management, quality control and vital communication approaches.
This course is designed to help you develop a broad understanding of the most important models in project management, applying theoretical concepts and project management models to real life case studies.
Our MSc Project Management degree is suitable for graduates in business, computing and engineering, especially if you are interested in organising, running or participating in projects. It provides a postgraduate award with a strong focus on employability and is ideal if you are looking to pursue, advance or switch to a career in project management within any industry.
Should you be unable to complete the full programme, you may still be awarded a Diploma or Certificate depending on terms completed.
Course Tutor - Uly Ma
Uly has more than 30 years' experience in process improvements and sustainability with both private and public sectors. He has significant experience in Lean operations, Six Sigma Quality, Total Productive Maintenance and Everyday Sustainability. When you corner him, he will tell you that he helps companies save money, but that's not all, his programmes also help companies to improve the way they work, to "do" sustainability and then also to look good. His sustainability programme was deployed at the London 2012 construction at both the Olympic Park and the Athletes Village (where it won a few awards). He has also written 2 books on sustainability - Do More with Less (2018) and No Waste (2010).
Uly also did an MBA programme at Henley Management College then thus allowing him to speak scientific; engineering and managerial nonsense and jargon with equal fluency. Since 1997 has Uly run his own international consultancy which offers solutions in operational effectiveness through productivity and sustainability.
Professional Development and Coaching
All Master's programmes are integrated with a Professional Development Module, specifically designed to help boost your professional leadership skills and expertise. We will work with you on a Personal Development Plan (PDP) tailored to your career goals, in addition to employment workshops and events.
You will receive individual coaching from a professional coach to help improve your skills within leadership, critical thinking, emotional intelligence, innovation, cultural communication, and growth mindset. We are the only business school in the UK to offer professional development coaching for all our postgraduate students and this is a testament to our dedication to helping you achieve your ambitions.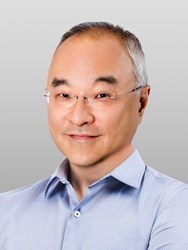 Meet Your Faculty
Dr Uly Ma is a Lean, Sustainability and Governance expert with over 25 years' professional experience. Besides lecturing in Project Management for ULaw Business School, Uly is author to books Do More with Less and No Waste.
Meet The Business School Faculty
Course Structure
Compulsory modules
Global Business Strategy (15cr)
Innovation Management in a Digital Age (15cr)
Success Through Business Ethics (15cr)
Process Improvement & Lean Management (15cr)
Project Planning & Implementation (15cr)
Project & Organisational Strategy (15cr)
Leading & Developing People (15cr)
Managing Programmes (15cr)
Managing Products (15cr)
Business Project (45cr)
Professional Development (non-credit bearing)
Course Start Dates
October 2023
MSc Project Management

Full-time: Birmingham, Leeds, London Moorgate and Manchester
Part-time: Birmingham, Leeds, London Moorgate and Manchester
February 2024
MSc Project Management

Full-time: Birmingham, Leeds, London Moorgate, Manchester and Nottingham
Part-time: Birmingham, Leeds, London Moorgate, Manchester and Nottingham
June 2024
MSc Project Management

Full-time: Birmingham, Leeds, London Moorgate, Manchester and Nottingham
Part-time: Birmingham, Leeds, London Moorgate, Manchester and Nottingham
October 2024
MSc Project Management

Full-time: Birmingham, Leeds, London Moorgate, Manchester and Nottingham
Part-time: Birmingham, Leeds, London Moorgate, Manchester and Nottingham
Online
Study MSc Project Management Online starting October 2023, February 2024, June 2024 or October 2024
Study Online
You can also study this course 100% online.
The online version of this course covers the same content as the on campus version, while still offering you the same high level of professional tutor support. The only difference is that you can study when, where and how you want, over a variety of different course lengths.
If you're looking for true flexibility in your studies, why not consider our online study option?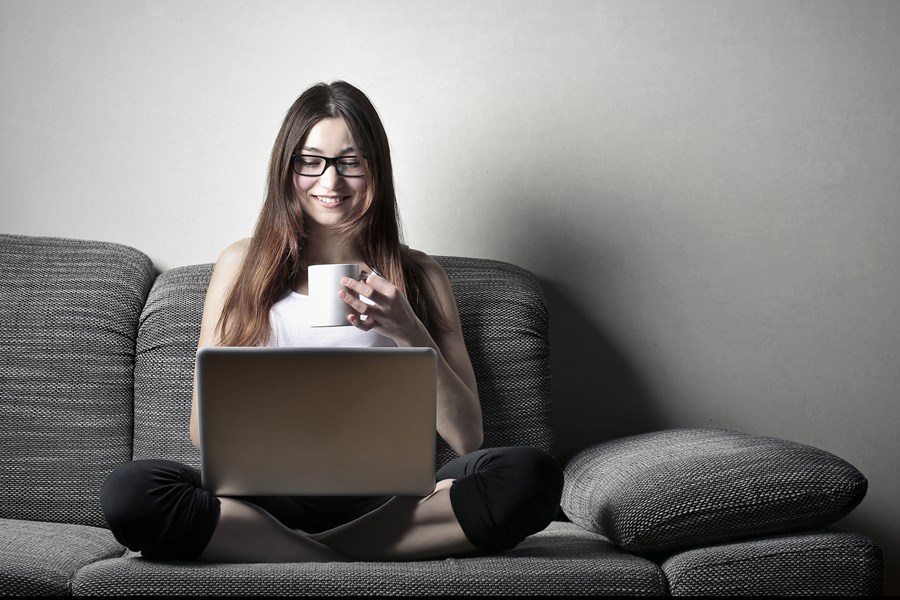 Course Information
To get a full picture of how studying this course works during the year, take a look at our course date breakdown.
You will be assessed formally through a mix of individual assignments, group work and Dissertation/Project work.
This course has an innovatively flexible structure, with specific assessments that are conducive to effective learning.
Employability
We Set You Up For Success
We care about your career, which is why we offer support with job applications and other work experience opportunities as soon as you accept your place.
Discover more
Find a career that suits you