Bachelor of Laws
MLaw (Solicitors' Practice) - four year Integrated Masters*
If you already know that you wish to qualify as a solicitor, then this four year Integrated Masters course is for you. During the first three years you'll study our LLB modules, while year four is designed to prepare you with the necessary skills and knowledge to take the new Solicitors Qualifying Examinations (SQE1 and SQE2). On completion of this course, you would then just need to fulfil the Qualifying Work Experience requirements of the Solicitors Regulation Authority (SRA) to qualify as a solicitor.
With our professionally focused qualification, we focus on the skills that employers are seeking so that you can enhance your academic knowledge while preparing for the realities of life in legal practice.
Applications for September 2022 entry will open soon.
*Subject to academic approval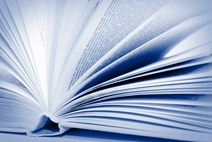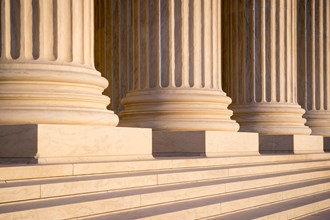 Key Facts
Entry requirements
A Level: ABB
GCSE: English Language Grade C/4 or above, or equivalent qualification.
Full requirements
THE ULAW STUDY GUARANTEE
Whether it's face to face or online, our law programmes will always be available to you whatever you choose. That's our guarantee.
Course Details
MLaw (Solicitors' Practice) - Four year Integrated Masters
UCAS code: M199
For aspiring solicitors, the four year Integrated Masters is the programme to choose. It has a practical focus and employability is embedded in the course. With a high level of face-to-face tuition delivered predominantly by professionally qualified lawyers, we focus on teaching you the most relevant and practical skills that employers are looking for. Over 90% of our tutors are qualified solicitors, barristers and judges so you will learn to apply law in a professional setting.
The first three years of the programme involve study of our LLB modules which cover necessary foundation subjects and cover the syllabus areas for the SQE1 examination. Over years three and four, you will gain all the necessary knowledge and skills to undertake SQE1 and SQE2 examinations to prepare you for a career as a solicitor. Optional modules are available to develop and advance your knowledge and skills in different practice areas.
When you study with us you receive:
The highest standard of teaching from experienced professionals
Small class sizes and a high level of face-to-face tuition
A choice of campuses across the UK
Access to a large specialist careers service and pro bono clinics
A variety of specialist modules to enhance employment prospects
Course Structure
Semester 1
Common Law Method and Ethics
Academic and Digital Skills
Contract Law
Semester 2
Law of Tort
Public Law
Criminal Law
Semester 1
Business Law 1
Critical Approaches in Current Legal Issues
Land Law
Semester 2
Compulsory modules include:
Access to Justice and Legal Services
Real Estate
Choose one*:
Employment Law
Extended Essay
Family Law
Human Rights
Legal Practice in the 21st Century
Legal Technology and Innovation
*All options are indicative and subject to availability. Please note that some modules are available in Years 2 and 3; please select only once.

Semester 1
Business Law 2
Civil Dispute Resolution
Equity and Trusts
Semester 2
Compulsory modules include:
Choose two*:
Criminal Litigation and Evidence
Employment Law
Family Law
Graduate and Employability Skills
Human Rights
International Commercial Law
Legal Innovation and Entrepreneurship
Legal Technology
Mental Health and Mental Capacity Law
Research Project (double module)
Wills and Succession
*All options are indicative and subject to availability. Please note that some modules are available in Years 2 and 3; please select only once.

Semester 1
SQE1 Preparation (60 credits)
Semester 2
Compulsory modules include:
SQE 2 Preparation (20 credits)
Choose four (10 credits each)*:
Commercial Law
Competition Law
Employment Law
Family Law
Immigration Law
Innovation Technology and Legal Project Management
Intellectual Property
International Trade
Law Firms and their Clients
Private Wealth
Professional Effectiveness
*All options are indicative and subject to availability.
Want to boost your leadership skills?
In the summer after Year 2 of this course you have the opportunity to attend our International Leadership Summer School.
Find out more
Course Start Dates
September 2022
MLaw (Solicitors' Practice)

Full-time: Birmingham, Leeds, London Bloomsbury and Manchester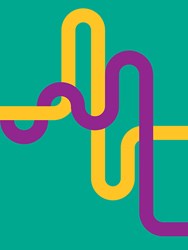 What about the SQE?
The SQE is being phased in to become the new centralised way to qualify as a solicitor in England and Wales
Find out more
Course Information
Specific course date breakdowns for September 2022 entry will be released soon.
At the end of each semester you'll get a week for revision before two weeks of assessments.
Exams: Two hours, ten multiple choice questions and two long-form questions
Coursework: Essay, project report or portfolio
Oral presentation
We run mock assessments to allow you to practise before too.
Solicitors Qualifying Examinations
SQE1 and SQE2 will be assessed by centralised assessments introduced by the SRA, which will be an essential requirement to qualify as a solicitor in England and Wales.
You will sit your SQE assessments at Pearson VUE test centres in the UK and internationally. For details on how to book and pay for your SQE assessments, as well as request any reasonable adjustments, please visit the SRA website on https://sqe.sra.org.uk.
SQE1
There are two multiple choice assessments over two days – one for FLK1 and one for FLK2.

FLK1 covers: Business Law and Practice; Dispute Resolution; Contract; Tort; Legal System of England and Wales; Constitutional and Administrative Law; and Legal Services
FLK2 covers: Property Practice; Wills and the Administration of Estates; Solicitors Accounts; Land Law; Trusts; Criminal Law; and Criminal Practice

On each day the assessment is likely to take five hours, with a break in the middle.
Each assessment contains 180 single best answer questions.
SQE2
SQE2 involves approximately 14 hours of skills assessments over five half days. There are 16 written and oral tasks covering the six legal skills:
client interviewing including a linked attendance note/legal analysis
advocacy
case and matter analysis, including negotiation planning
legal research
legal writing
legal drafting
The assessments are set in the practice areas of:
criminal practice (including advising clients at the police station)
dispute resolution
property practice
wills and intestacy, probate administration and practice
business organisations, rules and procedures (including money laundering and financial services)
Our course has an innovatively flexible structure, with specific assessments that are conducive to effective learning.
Employability
We Set You Up For Success
We care about your career, which is why we offer support with job applications and other work experience opportunities as soon as you accept your place.
Discover more
Find a career that suits you