Bachelor of Science
BSc (Hons) Psychology
Thinking of a career in psychology? Or just want to explore an interest in the field? Our BSc (Hons) Psychology is a great place to start. This course has been designed to equip you with critical psychological skills, knowledge and values that can be applied to real world contexts. With practical teaching from experienced lecturers coupled with bespoke support from our Employability Service, you will graduate ready to take the next step in your career.
Successful completion of this course will allow you to pursue further education in the field of psychology (including an MSc), or enhance your employability in areas such as health, education, management or policing, and beyond. You can find more information about careers and further education on the BPS website here.
Learn practical Psychology principles in our upcoming lab at our Leeds Campus. Equipped with experiment cubicles, an observation suite and VR equipment. Our Lab Technician will be on hand to assist with your experiments. Explore our Psychology Lab virtual tour below.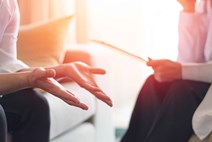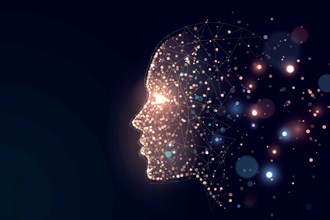 Key Facts
Entry requirements
A Level: BBC
BTEC: DMM
UCAS Tariff Points*: 112
GCSE: Grade C/4 or above in English Language and Maths, or equivalent
*From three A Levels or equivalent.
Entry requirements
HOW TO APPLY
Learn more about the process for applying to us and where to get started.
Course Details
BSc (Hons) Psychology
UCAS code: C800
If you're looking to take your first steps in a psychology-related field, our BSc (Hons) Psychology is a great place to start. This course offers a strong focus on applied learning to provide you with real world skills to enhance your employability.
You will develop evidence-based knowledge of current psychological theories and issues and discover how they can be applied to everyday life as well as a professional setting. You will also build skills in scientific reasoning, learn to understand the role of evidence and make critical judgements in psychological arguments.
Employability is embedded into this course from the beginning. Our Applications of Professional Psychology module and work-based learning built into Year 3 will allow you to explore and prepare for your career while you study.
You will graduate with skills such as problem solving, research, communication and self-evaluation – competencies that can be applied to future studies, as well as enhancing your professional skills.
Why study BSc (Hons) Psychology with us?
Cross-subject optional modules: In Year 3, you will be able to choose from optional modules in our other subject areas of law, criminology and policing. These will help you build transferable skills valuable to employers.
Work-based learning module: In your final year, you will spend at least 40 hours volunteering at an organisation of your choice to apply the psychological principles you have learned on the course.
Learn from experienced lecturers: In our Psychology at ULaw module, you will explore the specialisms of your lecturers and their unique journeys through the field of psychology.
Multiple study options: Choose from studying online or at our Leeds campus, so you can flex your studies around your lifestyle.
Practical learning: We keep class sizes small so we can personalise teaching to your unique career goals.
Award-winning Employability support: From day one to beyond graduation, you will have access to 1:1 support from our experienced Employability Service.
Foundation Year
UCAS code: C801
You can choose to take an additional Foundation Year before you start your BSc (Hons) Psychology. This introductory year focuses on developing the key skills required to study at degree level and covers the same six modules as on our law and business degrees. The modules covered will initially enhance your communications skills, digital and information literacy and ability to think critically. You then have the added flexibility of switching your degree programme if another discipline captures your interest, subject to availability and entry requirements.
Entry requirements for the Foundation Year are different from our three-year degrees. For full details, check our Entry Requirements page.
Foundation Year
If applicable
Citizenship
Academic and Report Writing
Numeracy Skills in Context
Foundations of Business Management
Foundations of Law
Foundations of Social Sciences
Full-time
The Psychology of Mental Health
Understanding the Person
Psychology at ULaw
Research Methods in Psychology
Brain and Behaviour
Applications of Professional Psychology
Full-time
Neuroscience of Behaviour
Lifespan Development
Personality and Individual Differences
Advanced Research Methods
Social and Critical Psychology
Cognitive Psychology
Full-time
Work Based Learning
Mental Health and Wellbeing
Dissertation
Optional modules (choose 2):
You will be able to choose modules from our other subject areas of law, criminology and policing, such as Mental Health Law* (Law) and Gender, Sexuality and Crime* (Criminology).
You will also have a choice of Psychology optional modules tailored to the unique specialisms of our lecturers, such as Cyber Psychology*.
*Subject to availability.
Course Start Dates
September 2023
BSc (Hons) Psychology
BSc (Hons) Psychology with Foundation Year
September 2024
BSc (Hons) Psychology
BSc (Hons) Psychology with Foundation Year
Online
Study BSc (Hons) Psychology Online starting September 2023 or September 2024
Study Online
You can also study this course 100% online.
The online version of this course covers the same content as the on campus version, while still offering you the same high level of professional tutor support. The only difference is that you can study when, where and how you want, over a variety of different course lengths.
If you're looking for true flexibility in your studies, why not consider our online study option?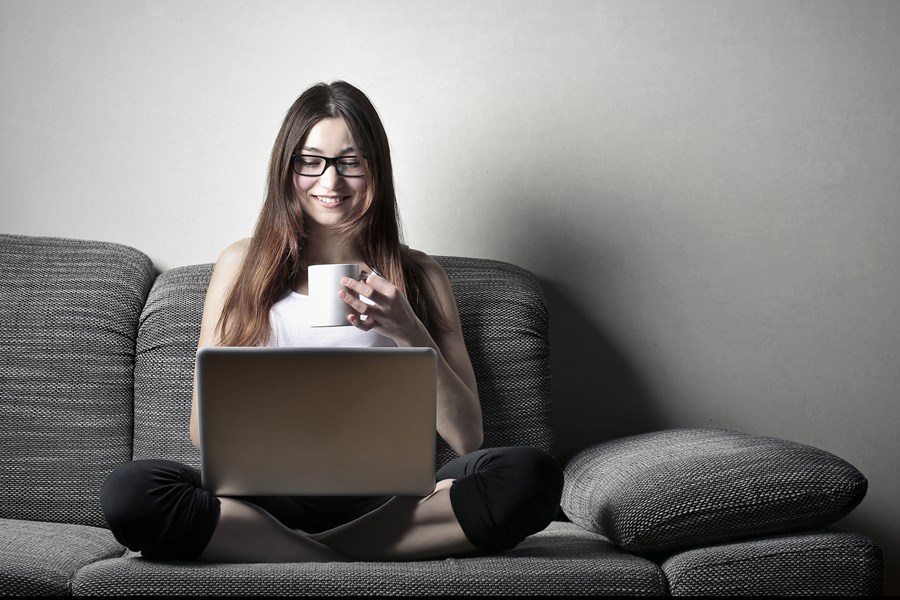 Course Information
To get a full picture of how you can fit this course around your existing commitments, take a look at our course date breakdowns.
We use a variety of formative and summative assessments designed to meet the overall course and individual module learning outcomes, as well as allow you to demonstrate your knowledge in a variety of innovative formats. Assessment methods will include:
Written assignments
Research proposals
Practical reports
VLog assignments
Presentations
Posters
Education leaflets
Full-time study
In years one and two you'll study taught modules.
In year three you'll study some taught and optional modules as well as researching and writing up your dissertation and conducting work-based learning.
Employability
We Set You Up For Success
We care about your career, which is why we offer support with job applications and other work experience opportunities as soon as you accept your place.
Discover more
Find a career that suits you