Our Student Support and Wellbeing Services offer support to students and help them to overcome concerns and difficulties, as well as contributing to positive mental, financial and physical wellbeing, whilst helping students to achieve their full potential.
With Student Wellbeing Advisors, Money and Housing Advisors, Disability and Inclusion Advisors and our 24/7 Student Assistance Programme, you can be confident that whatever may happen during your studies, we've got your back.
We also have additional support for the following student groups:
Mental Health and Wellbeing
Our Wellbeing Support Services cover a range of areas including our Student Wellbeing Advice Team, money and housing advice and mental health and counselling support. Find out more about what's available to you as a student in this short video.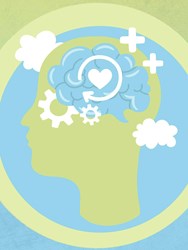 University Mental Health Charter
The University is a member of the University Mental Health Charter Programme. Developed through the collaborative work of Student Minds, AMOSSHE, OfS, NUS and UUK, the programme acknowledges a whole-university approach in identifying areas for improvement and embedding best practices.
In signing up to the Charter, the University has pledged a commitment towards creating and sustaining an environment which supports the mental wellbeing of our community through embedding evidence-informed policies and practices which underpin this.
Play video
Our Wellbeing App
The ULaw Wellbeing app provides a wide range of ideas, resources, and strategies to help you create healthy habits, enhance your wellbeing and monitor your progress. The app gives you access to ongoing support and information 24 hours a day, seven days a week, including details of support available on campus and in the local community.
You can download the app for free using the links below.
Download for iOS ➔
Download for Android ➔
Disability Support & Inclusion
The Disability and Inclusion Service provide a private, skilled and accessible service for students with disabilities or for those who require any other adjustments.
Find out more
Equality, Diversity & Inclusion
We are proud to have such a rich and diverse student population and we are committed to ensuring that all our students feel represented and that they have a sense of belonging during their time with us. As part of our commitment to growing equality, diversity & inclusion at the University, we have collated a range of resources to support different groups and communities in our student body.
Find out more
Services
Report and Support
Report and Support is an online platform for all students, staff and visitors to report any incident of harassment, hate crime or sexual violence at The University of Law.
Find out more
Accommodation
Our online accommodation portal provides helpful advice on choosing a property to rent near your campus as well as a property listings search for students who have accepted a place at our university.
Find out more