The University of Law works closely with a growing number of partner institutions globally. Find out more about our international partners and the courses we offer.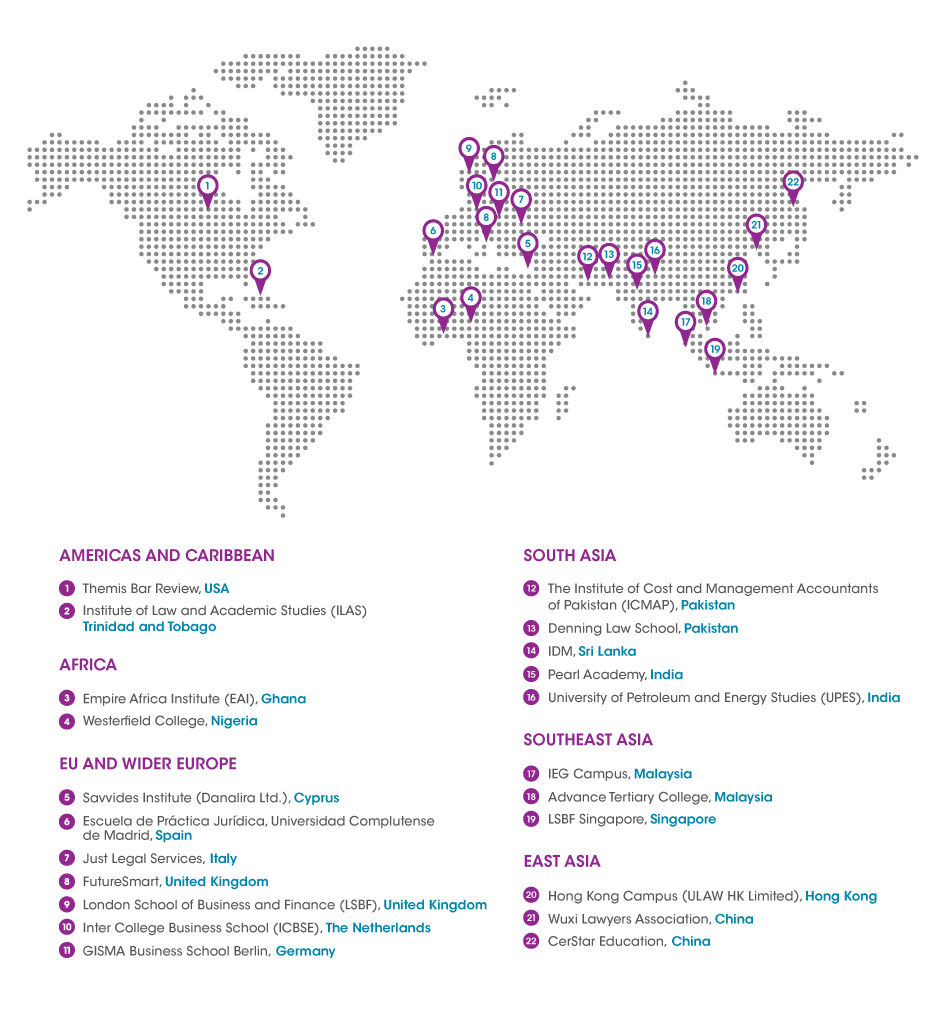 Please contact the International Development Team for more information on any of our partnerships.
*the classification of regional groups is for descriptive purposes only and does not imply any assumption regarding political or other affiliation of countries or territories.