The University of Law Business School Advisory Board supports the School in achieving transformational and innovative education, and provides a productive link between students, educators and industry practitioners.
The Board consists of high-level business executives from leading international organisations. The members of the board have been selected for their continued excellence in their sectors and their commitment to future generations of business leaders.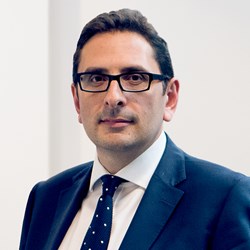 Nick Conway
Partner at Deloitte, London
Nick Conway is a London-based Partner at the world's leading professional services company, Deloitte, where he leads the Forensic Technology department, specialising in e-Comms Monitoring and Compliance. A ULaw alumnus, Nick qualified as a barrister in London and worked within the legal and financial services industries in the UK, US and Australia for more than 20 years. Nick is well versed in cutting through complex matters with a logical, common sense approach, deploying cost effective technology-led solutions for major litigation and regulatory investigations.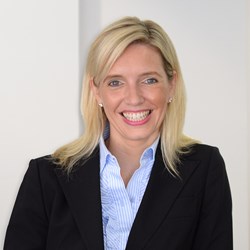 Rachael Gibbens
CX Transformation and Chief of Staff, CX APJC at Cisco
Rachael Gibbens, based in Singapore, is Director, CX Transformation and Chief of Staff, CX APJC at Cisco. Cisco Systems, Inc. is an American multinational technology conglomerate headquartered in San Jose, California, in the center of Silicon Valley. The Cisco customer experience business is an organization and approach that puts all of Cisco behind the customer, at every step of their technology lifecycle. Cisco helps its customers get more value from technology, faster, whether they're focused on optimizing current investments, or making the most audacious transformations. Rachael is an English qualified lawyer and a 2018 'Ivy league' Dartmouth business school alumni having been one of only seven individuals that represented Rolls-Royce PLC on the TUCK 'Discover and Create the Future' 2030 business leadership programme. She has worked and lived in the UK, Indonesia, Malaysia and Singapore, and has vast experience with complex cross-border issues, client relationship management, commercial, legal and sales.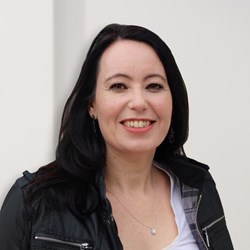 Jane Medcraft
Regional Commercial Lead at Highways England, South East
Qualified as an engineer, solicitor and chartered governance professional, Jane Medcraft works for Highways England leading the commercial team for the South East Regional Investment Programme. As a member of the RIP SE senior leadership team she provides strategic advice on commercial and supplier management and negotiation. During her career so far she has taken lead roles on projects in Mongolia, China and Italy as well as the UK and has significant experience of resolving issues to turn around projects. In 2014 she gained her Executive MBA with distinction from the University of Oxford's Saïd Business School and attended the Banco Santander W50 programme for high potential women at UCLA's Anderson School of Management.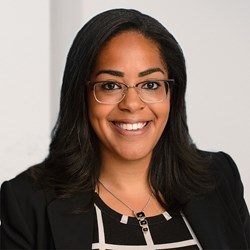 Jaya Handa
Privacy Director at Liberty Specialty Markets, London
Jaya is the Global Privacy Director at Liberty Specialty Markets, the international specialty division of Liberty Mutual Insurance Company, a US headquartered Fortune 100 company. She leads the data protection practice across Europe, Middle East, Latin America, Bermuda and Asia Pacific. Alongside data protection, Jaya is heavily involved in promoting individual rights when developing Artificial Intelligence; she is a Consultative Expert on Digital Ethics in Insurance for the European Insurance and Occupational Pensions Authority and a member of the European Commission's AI Alliance. As a Ulaw alumnus, Jaya began her career in private practice as a data protection and financial services outsourcing solicitor advising a wide span of clients from the public sector to tech start-ups. She is a regular conference speaker (on AI, privacy and D&I) and has inputted into and led an array of discussions, seminars and workshops in the UK, Europe and the US.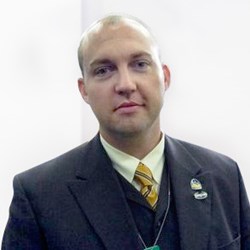 Chris Miller
Lawyer and Project Coordinator at Deutsche Bank, Berlin
Chris Miller is a lawyer and project coordinator at leading multi-national investment bank, Deutsche Bank AG based in Berlin, covering negotiation and digitalisation of contracts, financial derivatives contract data and reviewing and negotiation processes for legal documentation. An alumnus at ULaw, he also holds an MSc Business Management and Project Management as well as a MA Intelligence and Strategic Studies, both from Aberystwyth University. Chris has written on politics, history and security issues for The Guardian, the Atlantic, and Small Wars Journal, and other publications.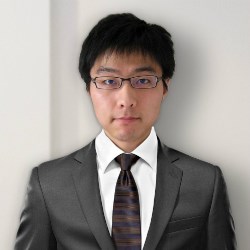 Yan Zhang
Solution Architect at Alibaba, London
Yan Zhang is a Solution Architect and Alibaba Cloud Certified Instructor in Alibaba Cloud Intelligence International. He is currently in charge of Training and Education team as well as university cooperations in EMEA. He has 10 years' experience in IT consulting , Cloud Architecting and Cybersecurity. Now, he is working as a Technical Evangelist to provide online and offline training courses and delivery services to global customers focusing on Cloud Computing and CyberSecurity areas.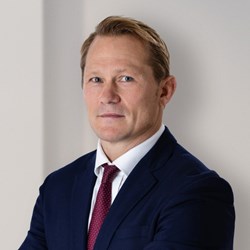 Josh Lewsey
Josh Lewsey, Asia-Pacific CEO of Teneo Value+
Josh is the Asia-Pacific CEO of Teneo Value+, a part of Teneo's global restructuring practice that delivers value creation advisory, investment and as-a-service solutions to private capital investors and company executives. Teneo is a global CEO advisory firm owned by CVC Capital Partners. Formerly an EY-Parthenon Strategy and Transactions Partner, he has just under 20 years experience working across financial and professional services within advisory, investment banking capital markets and as an operating executive. Building on a lifelong focus on organisational performance, he has a passion for working with investors and executives to optimise performance and quantify opportunities through the lens of both financial and longer-term value creation. Josh graduated from Bristol in 1998, is an INSEAD and College of Law alumni, received his executive MBA at Imperial College London, has been awarded a Doctorate and MBE and more recently accepted the role of visiting Professor of Leadership with the University of Law's Business school.
Find out about our Business courses
Undergraduate Business courses ➔
Postgraduate Business courses ➔