welcome to
LONDON
Unsure where to study in London? You can study law and business at our two London campuses: Bloomsbury and Moorgate.
Our campuses are situated in central London, alongside some of the best universities, colleges and schools in the world, making them an attractive place to study and experience student life whilst at university.
Student life in London is very different to campus life elsewhere, with lifestyle benefits ranging from the nightlife to food markets and rich culture. Part-time work is generally easy to come by, and the city's transport network is reasonably affordable (especially with the Student Oyster travel card and 24 hour bus services) but the density of London means many journeys are possible by foot.
You'll be in good company whilst studying in London. The city's graduates top the national statistics tables for highest graduate starting salaries in the UK and over 400,000 international students each year choose London to study in. So not only will you be able to meet people from all over the world, but you'll be able to find people from your own country too.
Another major benefit of studying in London is its power to connect people. The city attracts the best from around the world for business, law, political, cultural, media and sporting events. London's status as a world city means top employers such as banks, media companies and legal firms choose to locate their headquarters there, and these businesses often provide networking events and interviewing training opportunities for students. Internships, work experience, apprenticeships and graduate schemes are available for those looking to improve their employability.
Our Moorgate campus is situated in the middle of London's business district and is surrounded by the biggest names in the legal sector. You can study postgraduate law courses and professional development courses at Moorgate.
Bloomsbury is our largest campus, and is based in the heart of London near many leading law firms and chambers. At this campus you could study law, business and policing at undergraduate and postgraduate level, as well as criminology at undergraduate level and our professional development courses.
Bloomsbury is one of our campuses that hosts our Business School, offering degrees that prepare you for the real world of business. We apply the same approach to business education as we always have to legal training. We provide connections to prospective employers, have experienced staff, innovative teaching methods, and a focus on employability.
The University of Law runs a large and varied pro bono programme across all of our campuses – offering over 3,500 opportunities each year – including the chance for law students to provide free legal advice to the general public in one of our law clinics. We are also a trusted provider of legal apprenticeships to law firms across the country, and we understand how valuable apprenticeships can be to both students and businesses.
Read more
Read less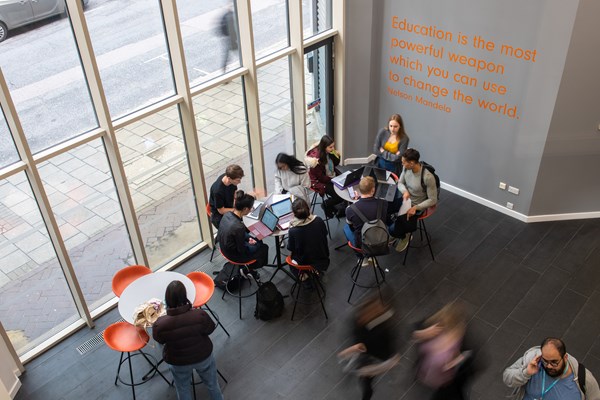 locations
LONDON MOORGATE
Our London Moorgate campus is situated in the heart of the City of London, close to leading global law firms and excellent transport links.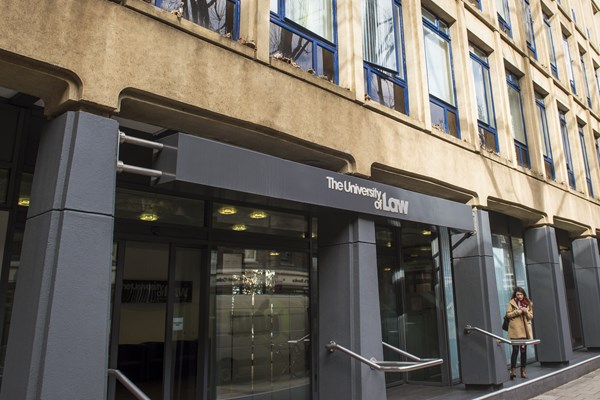 locations
LONDON BLOOMSBURY
Situated in the heart of London, Bloomsbury is our largest campus, close to London's major legal and business hubs.
Find a Campus
With our business courses running at various campuses across the country, there's a ULaw for everyone.
View all locations
Upcoming Open Days
We run Open Days at each of our campuses throughout the year, so that you can find the perfect fit for you.
View all Open Days