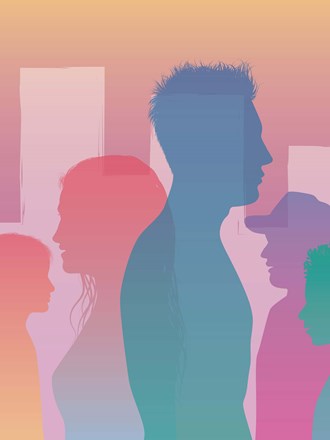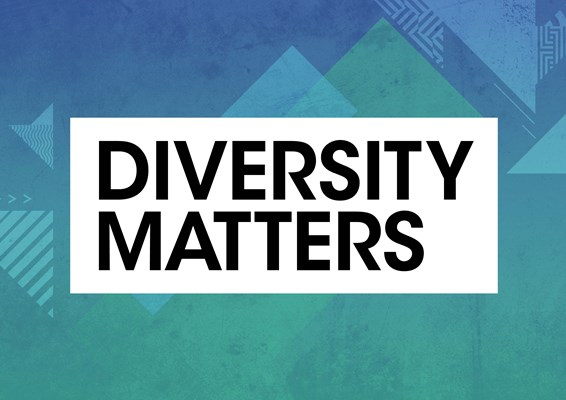 equality, diversity & inclusion
Diversity Matters
At The University of Law, we are proud of our rich and diverse student population. Thanks to our breadth of courses, we are delighted to welcome students from all walks of life and across the globe. We recognise the value of every student and employee and celebrate their diversity. We strive to improve accessibility for all to study legal and business education. In recognition of our commitment and work so far, we are proud to have been rated 5 Stars by QS Stars for Inclusiveness. We are committed to continuous improvement to ensure we provide an environment where all differences are valued and celebrated.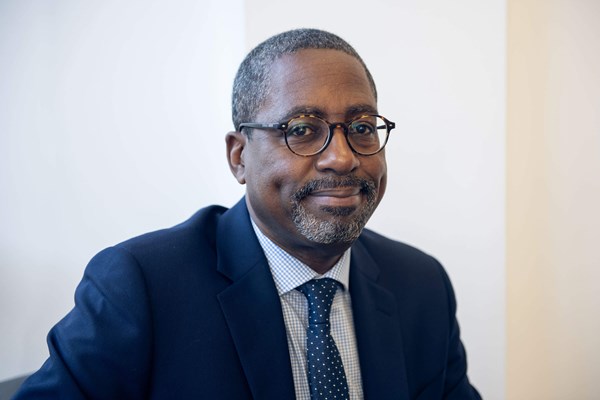 December 2023
EDI Monthly News
As we approach the end of the calendar year, we look forward to taking some time to reflect on our achievements and challenges and set goals ahead of a new year.
It may be that you feel extra pressure around this time of year; whether that's due to expectations to participate in social activities, spend more than you are comfortable to do or maybe the holiday period is a lonely time for you. Please do reach out to support services if you need to and prioritise your wellbeing. You can find links to wellbeing, mental health, financial and academic support on our Student Support pages https://www.law.ac.uk/students/support/

We would also like to wish a very happy Hannukah and happy Christmas to those who are celebrating. We hope everyone is able to take some time for yourself over the coming weeks, and we look forward to seeing everyone again in January
Patrick Johnson - Pro Vice-Chancellor Diversity, Inclusion & Students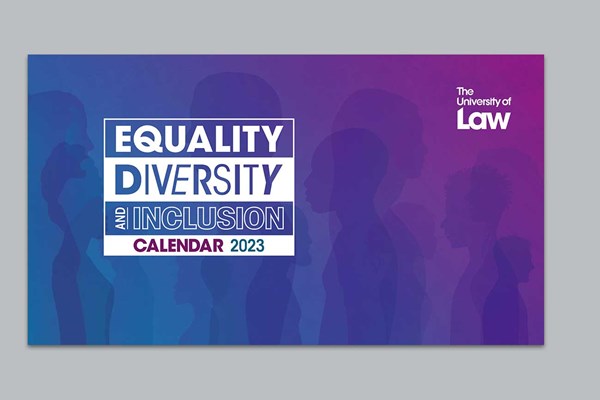 diversity & inclusion
2023 EDI Calendar
Our 2023 Equality, Diversity and Inclusion Calendar has been developed to include the dates of events of cultural, historical, global and religious significance.
Diversity Inclusion and the Equality Act 2010
At ULaw we value our diverse community and recognise the value of offering an inclusive environment, where all our staff and students can acheive their potential and thrive.
Definitions
Equality
Our equality work is guided by the Equality Act 2010, which identifies nine characteristics legally protected from discrimination. These are:
Age
Disability
Gender reassignment
Marriage and civil partnership
Pregnancy and maternity
Race
Religion or belief
Sex
Sexual orientation
As a University, we recognise additional identities not defined in the Equality Act 2010, which are traditionally underrepresented in higher education or at risk of harassment and discrimination. For this reason, our work is flexible and reaches beyond our legal obligation.
Diversity
Our diversity comes from the range of people we employ, teach and train; for instance, people of different ages, disabilities, ethnicities, genders, religions and sexual orientations.
Inclusion
Our focus on inclusion ensures that people regardless of identity or background are all equally welcome and valued here. This means working with our community to monitor and improve our processes and practices to ensure they are free from bias or discrimination. This also means offering a recognised and effective route through which our staff and students can report incidences of bullying, harassment and discrimination.
Intersectionality
Whilst there are defined personal and social characteristics, people present a combination of characteristics and this will impact on their experience of the world. It is important for us to consider where multiple characteristics overlap, as these intersections can expose individuals to additional disadvantage or discrimination.
Safe Inclusive Campus
The University of Law is committed to provide an environment where all students and staff can work and study without fear of harassment, discrimination or bullying. Our Dignity at Work and Study Policy and codes of behaviour outline the conduct expect of all our people.
Our Safe Inclusive Campus work provides training to our staff and students in identifying, preventing and reporting unwelcome behaviour and we encourage our community to engage with these. We also host regular events to raise awareness and promote welfare, in line with our culture of inclusivity.
Reports of unacceptable behaviour or wellbeing concerns can be made online at ReportAndSupport.law.ac.uk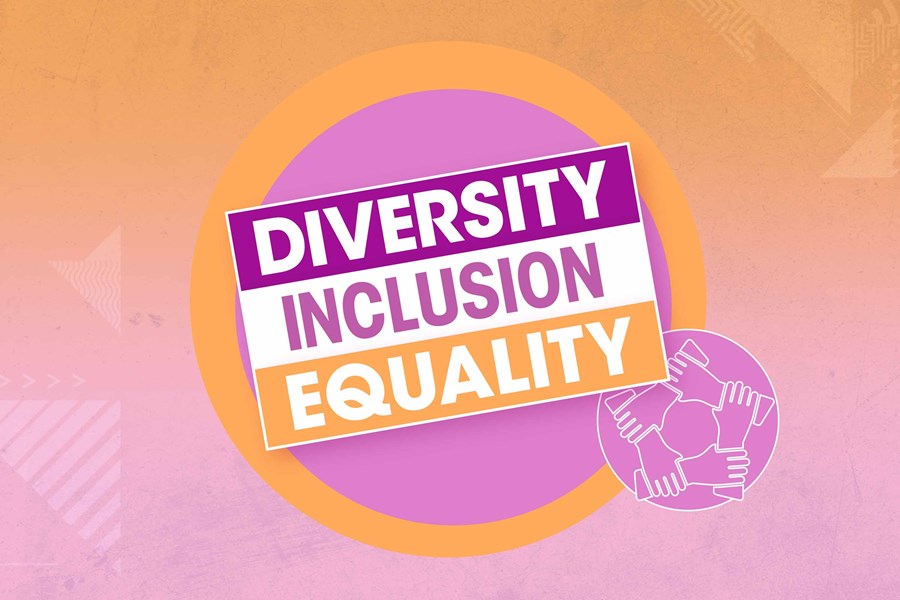 Social Mobility
As a university, we believe we can and should play a positive role in increasing social mobility. Students access to education and opportunities should not be dependent on their economic and social position. Below, we look at the work we do to improve social mobility.
Event Videos
Diversity Matters Social Mobility Event: 22nd July 2021
Sam Butler: Employment Solicitor at Thompsons Solicitors
Alumnas Sam shares why the Law Society is focussing on the importance of access and success in the legal profiession.
Liah Roberts: Trainee Solicitor at Fieldfisher
Alumna Liah shares her own experiences of starting a legal career in London coming from a working-class background.
Caroline Carter: ULaw London Moorgate Dean
As the first member in her family to go to university, Caroline describes her journey from state comprehensive school, to a law firm partner, a non-executive and now in her second executive career as Dean.
Musa shares his story of coming to the UK as an unaccompanied asylum seeker to finishing his law degree, and his 'Change the World Fund' entry.
Our four panelists answer question from their talks.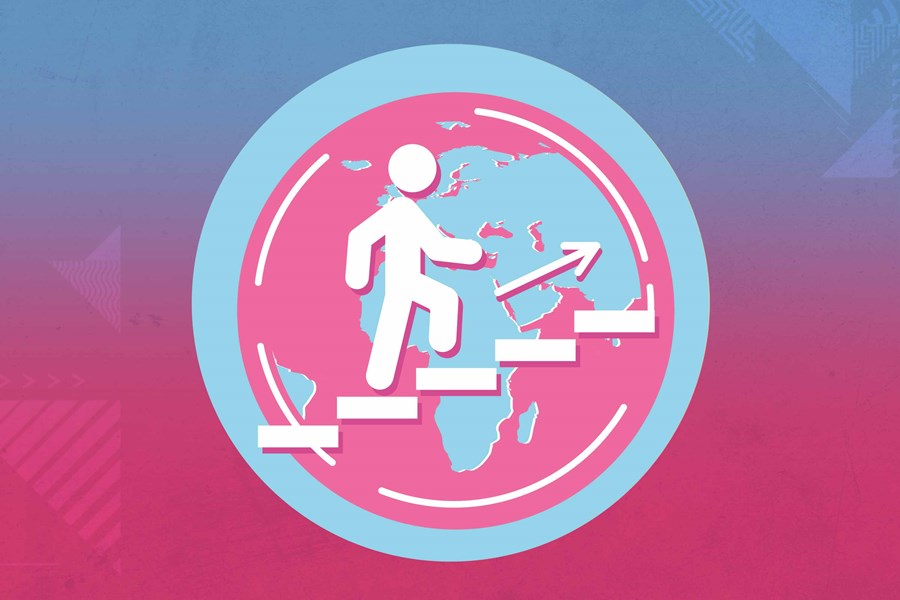 Mental Wellbeing
Our students' wellbeing is at the heart of everything we do. Whether you need assistance with research, health or personal wellbeing, our Counsellors, Student Welfare Advisors and Disability Support Advisors are here to help. Below, you'll find details on our services and how we can help you.
University Mental Health Charter
The University is a member of the University Mental Health Charter Programme, developed through the collaborative work of Student Minds, AMOSSHE, OfS, NUS and UUK, which acknowledges a whole-university approach in identifying areas for improvement and embedding best practice.
In signing up to the Charter, the University has pledged a commitment towards creating and sustaining an environment which supports the mental wellbeing of our community through embedding evidence-informed policies and practices which underpin this.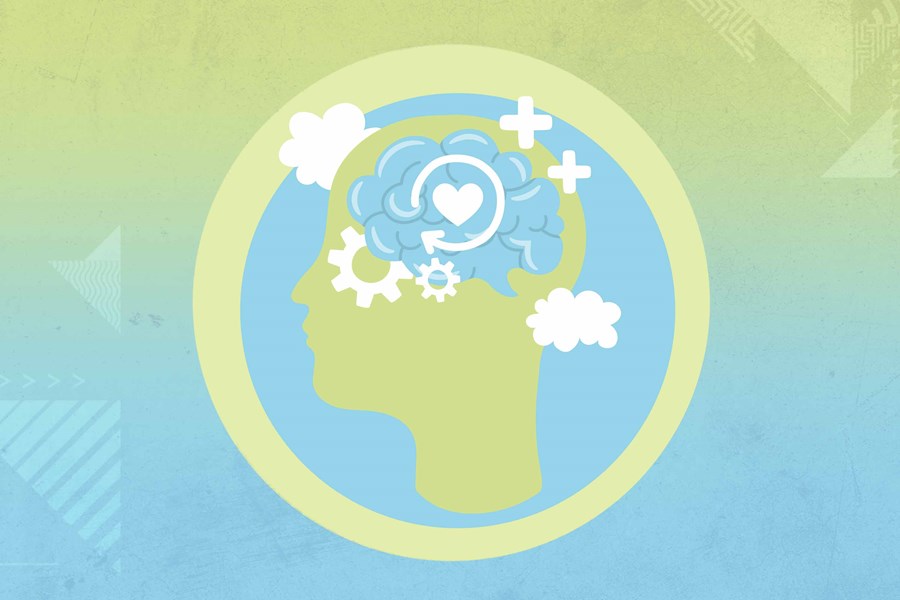 Disabilities
A Disability is defined in the Equality Act 2010 as a physical or mental impairment, which has a substantial and long-term adverse effect on a person's ability to carry out normal day-to-day activities.
Ethnic Diversity
Our University is strengthened by our diverse ethnic community. We are proud of the breadth of ethnicities and cultures represented amongst the students choosing to study with us. We want everyone to feel valued and acknowledged and we strive to create teaching environments that represent the diverse community of students we serve.
Discover more about our efforts to support ethnic diversity below.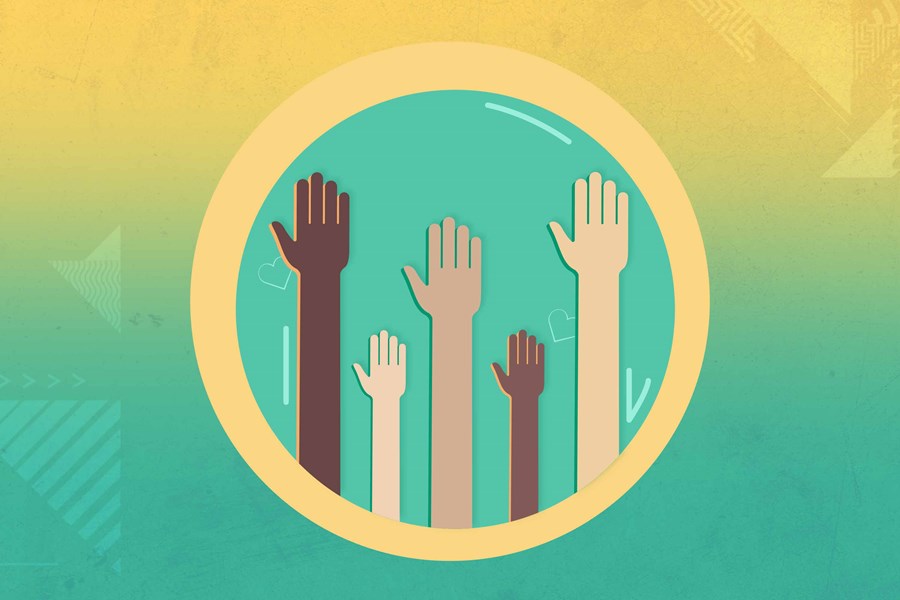 LGBTQ+
ULaw welcomes and supports all members of the LGBTQ+ community and aims to create an environment where you can bring your full identities to University. Below you'll find details on the events and groups we have in place to support our LGBTQ+ students, employees and friends.
Event Videos
Diversity Matters: LGBTQ+ Event 25th February 2021
Matt Tomlinson: Leeds Campus Dean
Leeds Dean Matt shares his experiences in the legal sector as a gay man, how it has changed and what more can be done.
Emma Niit: University of Law Alumna
Alumna Emma gave us a whirlwind tour of the weaknesses in our existing equality law protections, highlight some interesting opinions people have about how others choose to live their lives.
Karen Holden: Founder and Managing Director of A City Law Firm
Alumna Karen discusses what it menas to be an LGBTQ+ equality employer and ally within the industry. As a firm they promote and fight for equality for alternative families and LGBTQ+ Rights.
Our panelists andswer questions from their talks.
Additional Resources
Contact your Student Association LGBTQ+ Liberation Officer: [email protected]
The University has a LGBTQ+ Staff Network Group, anyone interested in joining can contacted at [email protected]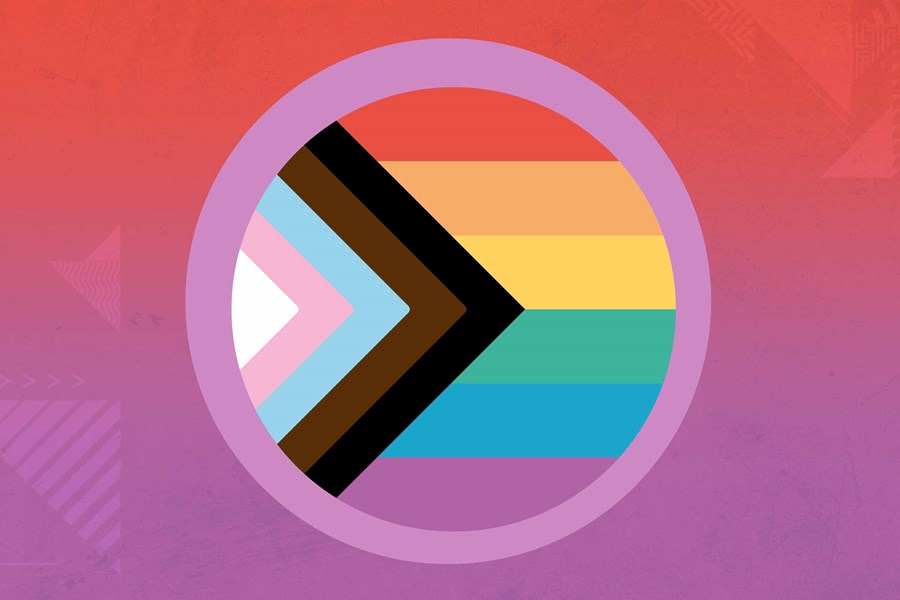 Sex, Gender and Gender Reassignment
As a University we are committed to promoting equality of opportunity, regardless of sex or gender identity. We strive to create a safe environment which encourages and supports our community to be proud of who they are and ensure inclusivity throughout all activities across the University.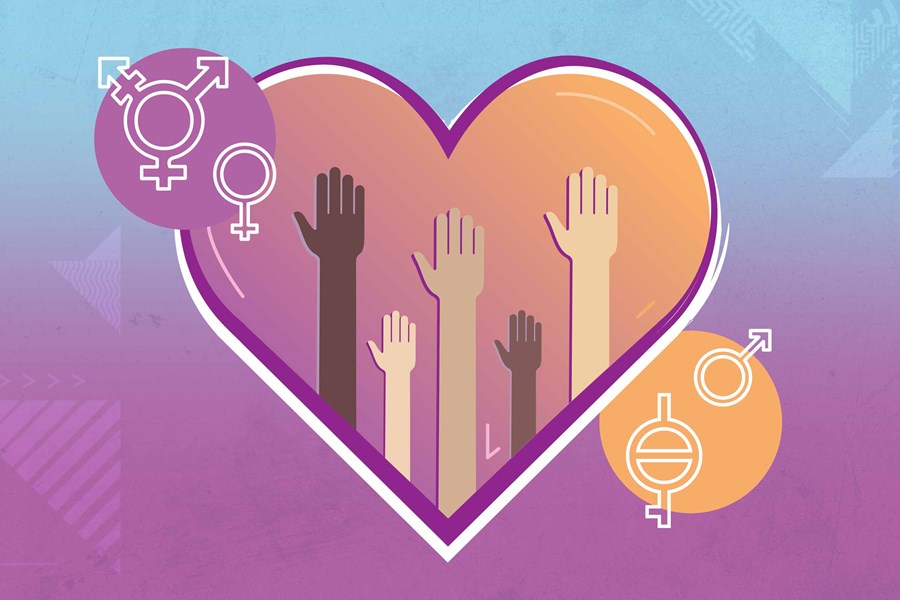 Parenting and Caring
The University delivers family-friendly policies and practices to support a balance between your work, study and home life. We offer a variety of study options so you can choose a way which fits around your parenting and/or caring needs.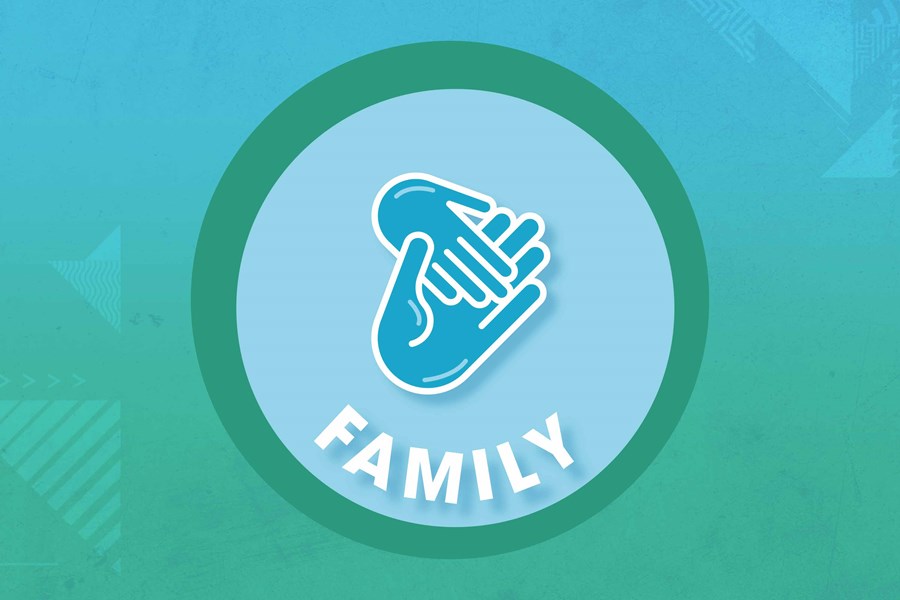 Religion and Belief
We recognise the value an individual's religion or spiritual belief can have on their lives and try to support the observation of religious practice where possible. We offer prayer and meditation facilities on campus, chaplainship support (to offer provide spiritual leadership and counselling) and our Student Union can tell you more about the various student societies that are available to connect with.
We also respect the right of individuals to not follow a religion, or any religion or belief. We expect our community to treat each other with dignity and respect, despite having different beliefs.
Definition of Antisemitism
The University has adopted the International Holocaust Remembrance Association's working definition of antisemitism.
'Antisemitism is a certain perception of Jews, which may be expressed as hatred toward Jews. Rhetorical and physical manifestations of antisemitism are directed toward Jewish or non-Jewish individuals and/or their property, toward Jewish community institutions and religious facilities.'
We do not tolerate hate in any form. You can use our Report and Support platform to report any instances of bullying and harassment or gain support, anonymously if needed.
Definition of Islamophobia
The University of Law takes all forms of discrimination and harassment seriously. We do not tolerate hate in any form.
We define Islamophobia as follows:
Islamophobia is the fear of, hatred of, or prejudice against Muslims. This may be experienced by individuals or groups, targeted because of their perceived Muslimness or having a racial identity associated with Islam.
The University is committed to considering the adoption of other definitions that protect other minority groups who may feel vulnerable to discrimination and hatred.
All such definitions will be applied by the University with due regard to our responsibilities under the 2010 Equality Act, the University's Equality Diversity and Inclusion Policy, our commitment to freedom of speech and other relevant policies.