At our campus libraries you can tap into the knowledge of our experienced, professional Librarians, who are here to help you find everything you need to support your studies. Our library team provides a range of face-to-face and online support services to enable you to develop your research and digital literacy skills to their full potential.
Our online resources, which include legal and business databases, provide you with access to tens of thousands of eBooks. These resources are available on and off campus so you'll be able to look for what you need, when you need it. We also have print collections on-site of key law, business, skills, well-being and other topics for you to browse and borrow.
Library facilities
Facilities at campus libraries include quiet, silent and collaborative study spaces, copiers, charging points and self-issue kiosks. Some of our campus libraries also allow you to loan out laptops and this scheme will be expanding to more campus libraries soon.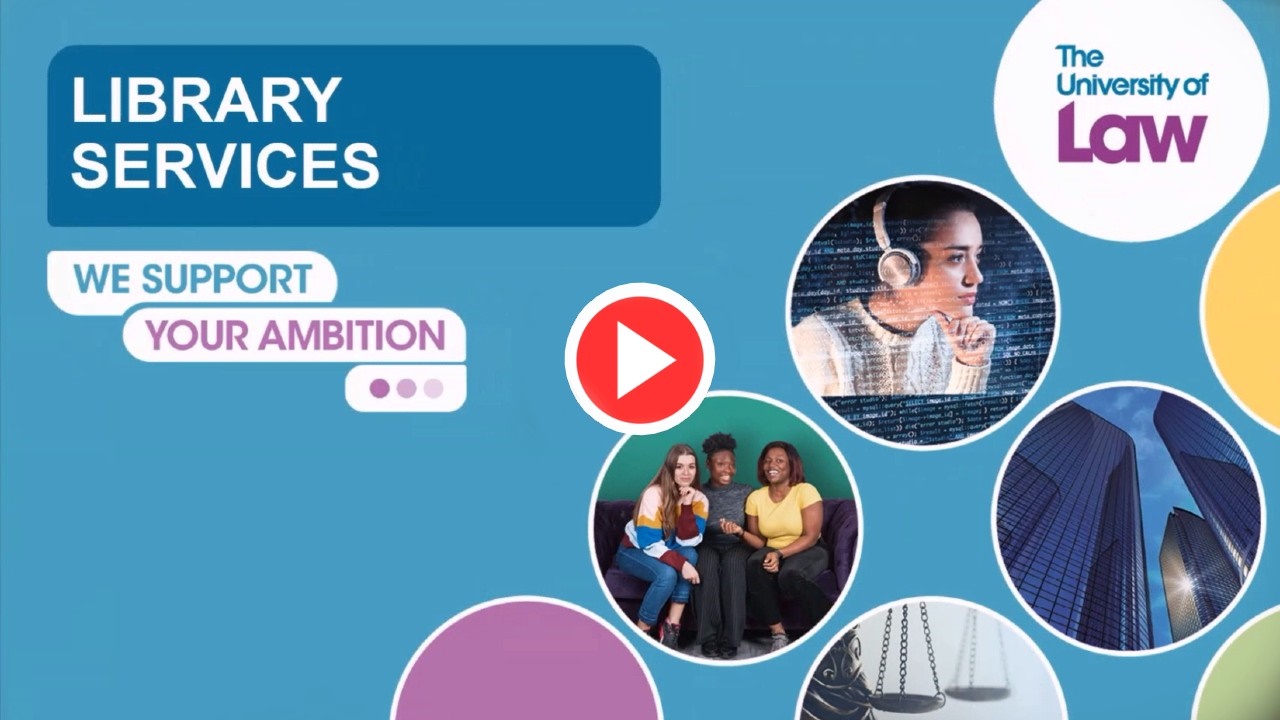 An award-winning team
Our highly qualified librarians and other dedicated members of the Library Service work tirelessly to improve the educational journey of all our students. Their ability to help students locate resources to meet tight deadlines, sits alongside a warmth and kindness which is hugely appreciated by students.
So much so that our students recognised the Library Service with an award in 2018 - the Student Association's President's Special Recognition Award.
You will get an opportunity to meet your library team during your induction and each library has its own programme of workshops and face-to-face training to support you in your studies. You can access our Library portal and explore how you can develop your digital skills through the Digital Academy.
Contact us
If you have any queries regarding our library service, please email one of our campus libraries.
Birmingham campus library: library-birmingham@law.ac.uk Tel.: 01483 216041
Bristol campus library: library-bristol@law.ac.uk Tel.: 01483 218933
Chester campus library: library-chester@law.ac.uk Tel.: 01483 216698
Guildford campus library: library-guildford@law.ac.uk Tel.: 01483 216788
Leeds campus library: library-leeds@law.ac.uk Tel.: 01483 216169
London Bloomsbury campus library: library-bloomsbury@law.ac.uk Tel.: 01483 216387
London Moorgate campus library: library-moorgate@law.ac.uk Tel.: 01483 216371
Manchester campus library: library-manchester@law.ac.uk Tel.: 01483 216229
Nottingham campus library: library-nottingham@law.ac.uk Tel.: 01483 405 664
Online campus library: Library-online@law.ac.uk
Counselling
We offer confidential counselling with trained professionals and can provide advice on how to get the best support for you.
Find out more
Disability Support and Inclusion
Our team provides a confidential, professional and accessible service to ensure your needs are met during your time with us.
Find out more