We are committed to encouraging students to enter higher education from all backgrounds and cultures including students from Gypsy, Traveller, Roma, Showmen and Boater families.
We strive to create a welcoming, inclusive and supportive environment where all students can thrive both personally and in their education. To do this we will:
Provide advice and support before and during your studies by contacting

[email protected]

Empower you to share your background with us, which can help the university
to support you into and whilst at university
Offer a priority appointment with the Employability Service within 6 weeks of
your course start date. You can also access this service before you start your
course, by contacting

[email protected]

Provide guaranteed appointments with the Wellbeing Service within the first
month of your course start date, covering information about support with
study skills, libraries and disability and inclusion
Give advice from our accommodation team including the option of
accommodation for 52 weeks of the year
Celebrate cultural events for your communities and encourage you to help us
do so
Share success stories of our students and staff
Listen and learn from your experiences and challenges so we can initiate
positive change where identified
Stand up to discrimination, prejudice and abuse which is not tolerated at the
University, if you or others experience this, please inform us via our report and
support platform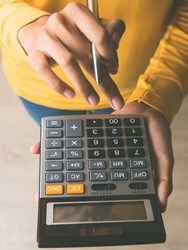 Cost of Living
We also recognise that the cost of living crisis is a big consideration when deciding to take up study, here you can find out more about how we can support you, in addition to whether you would be eligible for any of our scholarships or bursaries.
Discover more