Our academic team here at the University of Law Business School are dedicated to bringing their industry expertise into the classroom. All of our professors and tutors have significant professional experience and qualifications and are committed to providing quality, inspiring education to drive your career forward. In addition to your subject tutors, you will also be assigned a personal tutor who is on hand to help guide you through the course.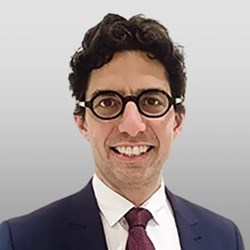 Marco Mongiello
Pro Vice-Chancellor, Business and Science
Professor Marco Mongiello is the Pro Vice-Chancellor, Business and Science, and is responsible for its leadership and success in the UK and internationally. Marco has over two decades of experience in UK Higher Education and has previously served at the University of Surrey as Dean International, and Executive Director for PG Programmes in the Business School. Prior to that, he was employed at the Imperial College Business School, where he led the MSc Management programme, launched the MSc Innovation, Entrepreneurship & Management, transformed the Executive MBA Programmes and created Student Experience events of national resonance.
Marco contributes to the operations of international bodies aimed at upholding and redefining the highest standards of education globally. He holds a PhD in Accounting and is a Chartered Accountant with the ICAEW and has a research interest in performance management.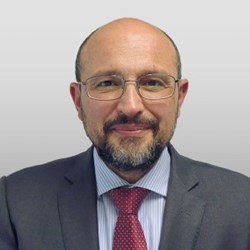 Andres Perez
Director of The University of Law Business School
Dr Andres Perez is the Director of The University of Law Business School. He started his career as a Barrister but soon moved to management in the tourism, real estate and internet industries. He has served as Director of Programmes at San Telmo Business School in Spain before joining Cass Business School (currently Bayes Business School; University of London) as MBA Programme Manager and Dubai MBA Director.
Dr Perez is a Senior Fellow of the Higher Education Academy in the UK. He holds an LLB, a BSc in Economics and Business, an MBA and a PhD in Business, with a thesis about Strategy in Business Schools. He is also at the thesis stage in his professional doctorate in education at UCL (EdD). As an academic, he is an expert in Services Strategic Management. In 2019 he was shortlisted for the Academic Impact Awards at City University in the Most Innovative Teaching section. He has written a book with the acclaimed IESE Professor Luis Huete and several articles and cases.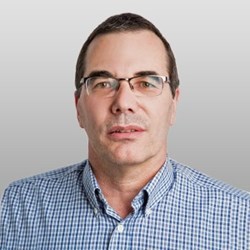 Miguel Martins
Undergraduate Programmes Director The University of Law Business School
Miguel Martins is National Director of Undergraduate Programmes at The University of Law Business School and has been working in education since 1989, both as an academic and a manager. With a BSc in Business and a MBA from HEC Paris and UCLA Los Angeles, he started his professional career working in sales and marketing. Miguel then held managerial positions in Property, Food, and Music Industries in Portugal. In 2005, he moved into Higher Education, becoming the Senior Lecturer and Course Director at the University of Wolverhampton. He later became Programme Director at Grenoble Ecole de Management, Associate Director Executive Education at HEC-Paris and Programme Director at the University for the Creative Arts. In 2019 Miguel joined The University of Law Business School as National Director Undergraduate Programmes. His areas of expertise are Marketing, Retailing, Supply Chain, and Strategy.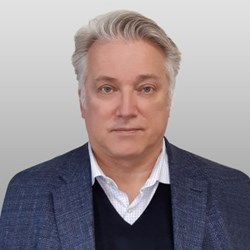 Thor Ingvarsson
Postgraduate Programmes Director The University of Law Business School
Thor commenced his professional career in marketing and advertising account management before moving into banking and finance where he spent over 10 years. After working as a business consultant for a diverse range of organisations, Thor moved into academia. Initially, he worked as a Business Development Manager at London South Bank University, moving into an academic lecturer role in 2011. As an academic, Thor has managed academic programmes in business and management related subjects across several markets and led modules in diverse subjects.
Thor is a Fellow of the Higher Education Academy in the UK (HEA) and also Fellow of the Chartered Management Institute UK (CMI). He holds an MBA from London South Bank University, and a Cand.Oecon degree from the University of Iceland in Business Administration & Economics (specialism Marketing). Additionally, Thor holds a Certificate in Business Coaching from the CMI.
As an academic, Thor's main field is strategy and management, with special interest in business ethics. Thor has held the post of Programme Director PG (UK) since 2020.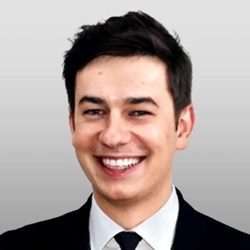 Kris Scendo-Kokot
International Programmes Director
Kris is a Fellow of the Higher Education Academy and holds a PGCertHE from London School of Economics (UK), MA from European University Viadrina (Germany), MA from Adam Mickiewicz University (Poland) and BA from Cologne University of Applied Sciences (Germany). As part of scholarly awards, he also studied at Queen Mary University of London (UK) and University of Malaga (Spain). Specialising in intercultural studies focused on management and communication, he takes academic interest in social sciences, international business themes and the future of work. Kris joined from the London School of Economics where he led more than 100 customised and executive education programmes in over 25 countries across the world and on-line, in partnership with higher education, government and commercial entities.
Engaging in a highly international environment with a blend of academia, civil service and corporate sector working side by side, he specialises professionally in academic teaching, learning and enhancement, and programme and partnership management, development and quality assurance. Kris serves as the International Programmes Director at The University of Law Business School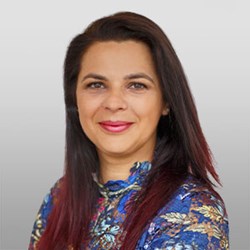 Dessy Ohanians
Head of Faculty and Academic Resources
Dessy has a BSc (Hons) in Business Administration from Huron University and MSc in Data Analytics and Marketing from Arden University. She has worked in education for over 25 years. First as an entrepreneur and then as a managing director of a charity.
Dessy transitioned to Higher Education management when she became a managing director of London School of Business and Finance Executive Education in 2014 and subsequently also took on the role of an interim CEO of the London Academy of Trading. She is currently undertaking a PhD study with the University of Worcester Business School researching the topic of applications of artificial intelligence in the field of Marketing.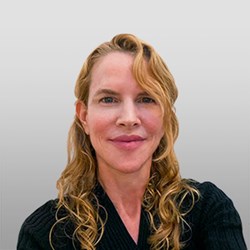 Dr. Elizabeth R. Moore
Head of Leadership
Dr. Elizabeth R. Moore is Head of Leadership at the University of Law Business School. Having received her BA from Columbia University, NY and PhD in Cultural Studies from the University of Texas at Austin, Elizabeth has had an international academic career, teaching at universities in the U.S., Russia, Finland, and the U.K. She has also held visiting fellowships at Harvard University and St. Petersburg State University in Russia. Elizabeth is a Fellow at Hughes Hall, Cambridge University and received her Diploma in Coaching at Cambridge University. In addition to her academic career, Elizabeth has worked over the past decade with students and private clients as a Leadership Coach. Her research interests include, among others, the psychology of leadership, cultural intelligence, and emotional agility.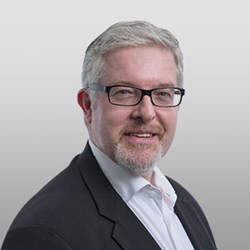 Mike Berry
Module Leader and Dissertation Supervisor, Marketing Strategy
Mike Berry is a highly experienced lecturer, author and consultant, with over 30 years professional experience.
Mike has worked at P&G and held senior roles at top global Advertising Agencies including Wunderman/ Y&R, Havas and Jack Morton (Interpublic) before becoming a freelance consultant, lecturer and author. He has worked internationally with many of the world's top brands, including British Airways, BT, Coca-Cola, McDonald's, Deloitte, EY, Ford (Trucks, Vans), Honda, Hyundai, Monsanto Agricultural, Nestlé, 3M, Xerox, JP Morgan, JLL, Allianz and GSK.
Mike is Adjunct Professor at Cyprus International Institute of Management. He also teaches at Grenoble Ecole de Management (GEM) in Grenoble, London, Paris and Moscow, at Hult International Business School in London and at Imperial College, London. Mike also runs his own Digital/ Strategic Marketing Consultancy, Mike Berry Associates and is the author/co-author of 4 books including: The Best of Global Digital Marketing; and Digital Marketing Fundamentals: from Strategy to ROI (2nd edition, July 2021).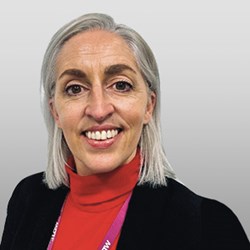 Justine Thatcher
Academic Manager – Manchester Campus
Justine Thatcher is the Academic Manager at The University of Law Business School in Manchester. She has a BA (Hons) in Business Management and started her career working in human resources within the health and social care sector. Working for BUPA, Justine managed the nationwide recruitment of care home staff.
Justine transitioned into education in 2001 following CIPD accreditation. Justine achieved a PGCert in Education in 2006 and recently became a Fellow of Advance Higher Education to add to her experience in both Further Education and Higher Education institutions.
With two decades of experience teaching human resources, leadership and management, Justine has also managed teams and departments within the education environment for 15 years. This included a 3-year secondment to work in an international school in Cape Town, South Africa.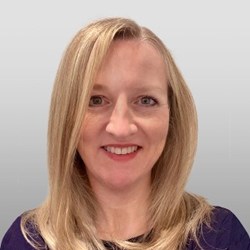 Emma Croom
Programme and Student Lead - Birmingham Campus
Emma has enjoyed a successful business career for over 28 years in Consumer Marketing, Strategy, and related business disciplines in senior leadership positions within four large, international corporations. She has worked in various industries including Retail, Consumer Goods, Consumer Services and Financial Services. Emma has also attained The Chartered Institute of Marketing Postgraduate Diploma. She spent 10 years running her own consultancy business, which included a growing involvement in the Higher Education sector and lecturing in multiple business subjects at both Undergraduate and Postgraduate level. Emma now works wholly in this sector as Programme and Student Lead for the University of Law Business School at the Birmingham campus.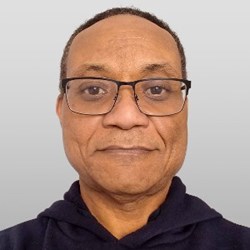 Dr. Selwyn S. Seymour
Senior Lecturer (Strategy)
Dr. Selwyn Seymour is a Sr. Lecturer in Strategy at ULBS and has had a varied career as a Merchant Marine Officer (United States Coast Guard), Air Traffic Controller (Bahamas) and Business Adviser/Consultant (London and Edinburgh) where he worked with more than 250 small and mid-market companies.
He has worked in New York, The Bahamas, London and Edinburgh, and entered Higher Education in 2004, where he has developed subject matter expertise in Strategy, Entrepreneurship/Innovation, International Business, Marketing and Leadership. Selwyn has degrees in Strategic & Applied Management Management Information Systems and Computer Science & Mathematics, along with a PGCE (Higher Education Learning & Teaching). He is a Fellow of Advance HE, External Examiner and Editorial Consultant (Oxford University Press) for textbooks on Strategy.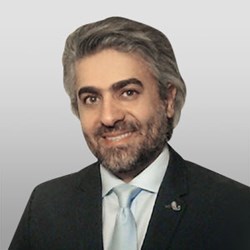 Dr Hossein Shokri
Senior Lecturer and Content Developer
Hossein holds a PGCert in learning and teaching in higher education from University of London, an MSc in business management from Oxford Brookes University, an MBA from University of Gloucestershire, and a PhD in strategic management from Brunel University London.
Hossein has worked as a lecturer, senior lecturer, module leader, and content developer in business management at different universities such as University of Wales Trinity Saint David, University of Essex, Bolton University, and University of Hertfordshire over the last decade. During these years, he has supervised many research projects at both undergraduate and postgraduate levels and doctoral research students in the strategic management fields. He also has ten years of experience working in business operations in the telecommunication and IT sectors.
Dr Richard Galletly
Senior Lecturer
Richard is a Senior Fellow of the Higher Education Academy (HEA) with over ten years of experience in Higher Education. He holds a Postgraduate Certificate (PGCert) in Higher Education from Aston University, a BSc (honours) in Psychology from the University of Manchester, an MBA from Birmingham City University, and a Professional Doctorate in Education (EdD) from the University of Liverpool.
Richard is a former Programme Director and Associate Dean of Learning and Teaching at the International Business School Suzhou (IBSS), of Xi'an Jiaotong-Liverpool University (XJTLU) in China. He has worked as a Business Lecturer at the Global Banking School (GBS), Sessional Lecturer at Aston University and Teaching Associate for the University of Birmingham. Richard has supervised both Undergraduate and Postgraduate student research, with a specific focus on the Psychological Contract within mixed-culture organisations.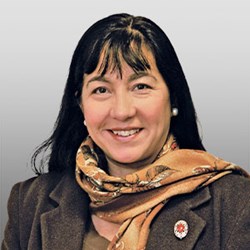 Carolina Valiente
Senior Lecturer
Dr Carolina Valiente holds a PhD in International Banking, MPhil in International Finance, MPhil in Monetary Economics and a BSc Hons in Economics.
Her specialisms include Economics, Finance, Governance, Corporate Responsibility and Business subjects. She is a Senior Fellow of the HEA and a former member of the QAA Review Group - UK Higher Education Benchmarks in Accounting and Finance.
Carolina possesses a working track record in international and cross-industry sectors, including education, financial and public institutions. Her work applies critical analysis to current affairs connecting banking, finance, and economics to environment and sustainability decision-making.
Carolina's areas of interest include ESG and the impact of A.I. on employment and economics. She is a Senior Lecturer at The University of Law Business School, a practising coach and Master's supervisor.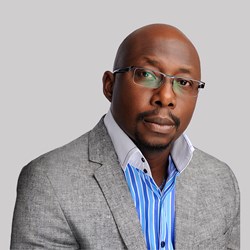 Dr 'Wale Adeyemi
Senior Lecturer
Dr 'Wale Adeyemi is a Senior Lecturer in business projects and leads the MSc capstone projects across the Business School campuses. He is an experienced strategy consultant, education facilitator, and business action learning coach. He has three decades of entrepreneurship experience as an owner-manager and over a decade of experience in academia. He teaches a range of strategy-related modules, including Strategy Management, International Business Strategy, and Sustainability Strategy. In addition to this he also specialises in Entrepreneurship and Enterprise Management, Business Analysis, and Research Methods.
Before full-time academia, he worked in the Nigerian financial services sector in various roles, including Group Head of Financial Services at HEIRS Insurance Limited, Business Bancassurance Lead at Diamond Bank Plc, and Head of Financial institution Channel management at Crusader Insurance (Nig) Plc.
Dr 'Wale Adeyemi is a Fellow of the Higher Education Academy UK. He holds a PGCert in Higher Education Professional Practice, an MBA (Finance), and a PhD in Entrepreneurship Development.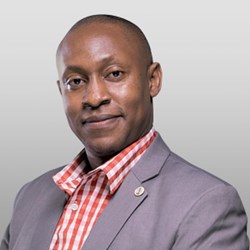 Dr Richard M. Ondimu
Senior Lecturer (Finance)
Dr Richard Ondimu is a Senior Lecturer in Finance at The University of Law Business School. He holds a BComm in Finance (1:1) degree, an MSc (with Distinction) in Finance, Banking and Insurance from the University of Westminster, a PhD in Finance from Aston University, and a PGCert in Learning and Teaching in Higher Education from the same institution. He is also a Certified Public Accountant (CPA) and a Fellow of the Higher Education Academy (FHEA).
Before joining ULBS, he worked as a Business & Management Lecturer at the London School of Science and Technology (LSST) delivering Buckinghamshire University programmes, Visiting Lecturer at Coventry University responsible for teaching and supervising MBA consultancy projects, and a Teaching Assistant at Aston University. Richard's key areas of interest revolve around three distinct yet intersecting areas: corporate finance, financial accounting, and M&A. Prior to moving to the UK, Richard worked as an Accountant and a Corporate Reporting Tutor in Nairobi, Kenya.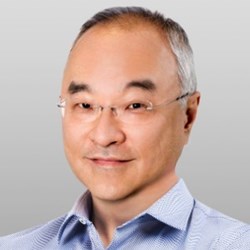 Uly Ma
Visiting Lecturer
Uly is a Lean, Sustainability and Governance expert with over 25 years' experience in helping individuals, teams and organisations to improve their sustainability effectiveness and reduce costs. Past engagements included aerospace, construction, food and drink, government agencies/ departments, healthcare, higher education, local government, manufacturing, sector bodies and trades unions. He is the author of Do More with Less, published by Routledge in 2018 and No Waste, published by Gower in 2011.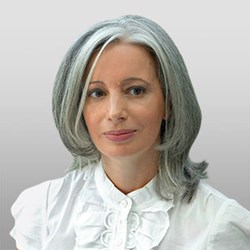 Anastasia Marinopoulou
Visiting Lecturer
Anastasia has worked as a Change Management Consultant and Coach since 2010 and has been a lecturer since 2015. Her professional portfolio includes Lean Transformation projects, Executive Training programs and International Business Development projects.
Sectors of consultative and training experience include: Construction, Logistics, Banking, Retail, Hotel & Catering, IT, Not-for-profit organizations and the Pharmaceutical sector in the UK, Greece, Egypt, Russia, Turkey, Estonia and Kenya. Anastasia co-designed and delivered the NoWaste® program in construction for the London Olympics 2012 as well as designed and delivered the first ever complete course on Lean Management in Athens in 2016.
Her primary areas of teaching include: Operations Management, Marketing Strategy, Lean Leadership and Lean Change Management.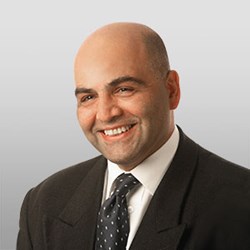 Rakesh. K. Sondhi
Visiting Lecturer
Rakesh graduated as an aeronautical engineer and has worked in a multitude of industries, including aviation, agricultural machines and finance. He specialises in Strategy, Leadership and Performance, in traditional and digital environments, working with companies internationally, as a consultant. He is currently a Non-Executive Director for an online health company, specialising in digital leadership, digital sales and marketing.
Rakesh has taught and designed programmes up to MBA level at leading institutions such as Henley Business School, Hult International Business School, and now regularly at University of Law Business School. He has over 30 years experience, coinciding with his career as strategy consultant.
Rakesh writes regularly for "Developing Leaders", and has authored "Total Strategy" and "Succeed Under Pressure".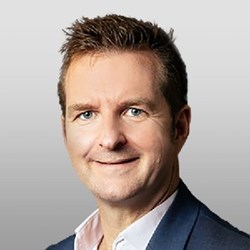 David Reilly
Visiting Lecturer
David is a strategy trainer, lecturer, and entrepreneur. His passion is bringing together diverse people, new thinking and technology disciplines to inspire students and business leaders through combining coherent strategy, digital technology innovation and the value of emerging technologies like AR, VR, and AI to deliver successful outcomes. He is Tech Innovation columnist in Pharma and Healthcare Tech and is an adviser to startups in the NHS Clinical Entrepreneurs Program.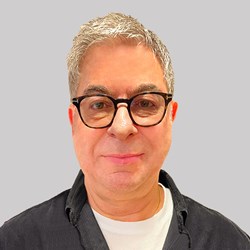 Stuart Ailion
Lecturer
Stuart has a Master's degree in Marketing and lectures in Business at the Business School Manchester campus. He in specialises in Business Strategy, Operational Business Development and Marketing Management.
Previously, Stuart held Senior Leadership positions in the mass market retail fashion industry for over 25 years. Stuart was a founding director of a Research and Development technical textile company alongside his business partner, a Doctor of Material Science. Together, they commercialised an innovative shape change fibre technology with granted patents in seven international jurisdictions.
He entered into the higher education sector in 2014, lecturing in Fashion Buying and Merchandising and Business Strategic Development at Manchester Metropolitan University.
Stuart was born and lives in Manchester and is a lifelong Manchester United fan.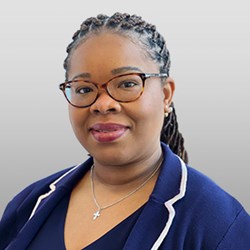 Data Bob-Manuel
Lecturer
Data Bob-Manuel is a lecturer in Human Resource Management (HRM) at The University of Law Business School and a member of the Nigeria Bar Association (NBA), the largest bar association in Africa.
Trained in law, business management and human resource management, Data holds an LLB (Hons), a Graduate Diploma in Management and English, a MSc Human Resource Management and Development and Post Graduate Certificate in Education. Data is also a Doctoral candidate. Her research focuses on corporate governance, law and human resource management practices.
Prior to joining The University of Law in 2022, Data served as a Lecturer with Arden University where she conducted research, teaching and leadership related duties in the Faculty of Leadership and Management. She has taught courses on corporate law, human resource management, organisational behaviour, operations management and strategic management. Data concentrates her teaching and research activities on laws regulating financial institutions, particularly in the areas of bonds and policies. Currently, she oversees many of the postgraduate dissertations relating to Business Management, Human Resource Management and Marketing and she serves as Modules Leader and Developer to The University of Law Business School.