Master of Science
MSc Leadership and Human Resource Management Online
Want to develop your real world leadership and HRM skills?
This MSc Leadership and Human Resource Management Online is for those looking to advance in management or business-related HR management. With a range of modules in coaching and mentoring, employment relations, leadership, organisations and developing people, this course provides a depth of knowledge in the focused field of Human Resource Management while continuing to help you further develop key transferable skills that are desired by many employers.
Our MSc Leadership and Human Resource Management Online course can immediately add value to your working practice and organisation. You will build skills and knowledge to research effectively, develop strategy, lead and manage change and create a high-performance culture.
Why study with us?
Practical courses delivered by experienced teachers and specialists with industry expertise to boost your employability
Focused learning - smaller class sizes mean friendly, personalised teaching, greater interaction and that your views will be heard
95% of postgraduate students in employment were in highly skilled employment 15 months after graduating (2020/21 Graduate Outcomes data). Contains HESA Data: Copyright Jisc 2022.
Our Employment Promise offers your course fees back if you do not secure a job within 9 months of successfully completing your course.
Check out how we can support your fees through scholarships and bursaries
Why Online?
Got questions about online study? Our Online Programmes Director, Navdeep Chouhan, answers some frequently asked questions about studying online with us.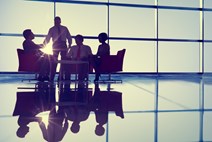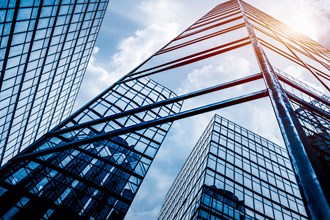 Key Facts
Entry requirements
2:2 or above from a UK Bachelor's degree, or equivalent qualification(s).
Entry requirements
Duration Options
Full-Time 1 year or Part-Time 2 years.
Next start date
You can apply directly with The University of Law to study one of our online courses.
Course Details
MSc Leadership and Human Resource Management Online
Our MSc Leadership and Human Resource Management Online degree is designed to familiarise you with the intellectual underpinnings required for a career in a modern, dynamic work environment. By building the course to incorporate a significant level of exposure to the professional world we have made your learning as interactive and realistic as possible. You will get to experience the realities of working within a business while learning from our professional experts, who have lots of real-world knowledge to help you develop the skills that employers are looking for. Our goal is to help you improve your skills and employability through a supportive, practical and challenging curriculum that is closely aligned with professional body requirements, so your qualification is recognised as a quality endorsement of your abilities.
We have also successfully accredited this programme with a professionally-recognised Chartered Management Institute qualification. Those graduating in the UK or online will receive the CMI Level 7 Diploma in Strategic Management and Leadership.
If you're considering continuing your studies beyond this course, it is a great place to start before going on to study a PhD or a Master of Business Administration (MBA).
Should you be unable to complete the full programme, you may still be awarded a Diploma or Certificate depending on terms completed.
Enjoy Flexibility – studying at our online campus gives you the opportunity to work at your own pace and around your other commitments, within given deadlines, and at your preferred time of day, with the benefit of our expertise, experience and employability focus.
Our programmes will save you the time and money on commuting to and from campus and allow you to study anywhere, across devices, however you can be reassured that the course won't be compromised on quality or be less demanding than our on campus courses.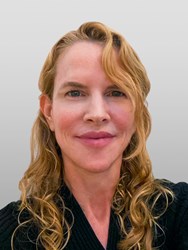 Meet Your Faculty
Dr. Elizabeth Moore is Head of Leadership at the University of Law Business School and has had an international academic career, teaching at universities in Russia, Finland, and the US including Harvard University and St. Petersburg State University.
Meet The Business School Faculty
Course Structure
Course Modules
This course is available full-time (1 year) and part-time (2 years). For full-time study mode students will complete 60 credits each semester and for part-time 30 credits each semester.
Global Business Strategy (15 credits)
Innovation Management in a Digital Age (15 credits)
Success Through Business Ethics (15 credits)
Leading, & Developing People (15 credits)
Strategic Human Resource Management (15 credits)
Coaching, Mentoring & Development (15 credits)
Employee Relations (15 credits)
Organisational Development (15 credits)
Responsibility of Directors (15 credits)
Business Project (45 credits)
Professional Development (non-credit bearing)
Professional Development Module
Helping you become more employable is our priority and we are the only business school in the UK to offer professional development coaching to all our postgraduate students. You will benefit from our Professional Development Module including one to one professional coaching and a bespoke Personal Development Plan.
This is testament to our dedication to helping you achieve your ambitions.
To find out more about how you can benefit from our professional development support, watch our short video.
Course Start Dates
February 2024
MSc Leadership and Human Resource Management

Full-time: Online
Part-time: Online
June 2024
MSc Leadership and Human Resource Management

Full-time: Online
Part-time: Online
October 2024
MSc Leadership and Human Resource Management

Full-time: Online
Part-time: Online

MSc Leadership and Human Resource Management

Full-time: Online
Part-time: Online
Course requirements
The course demands show you the requirements, prior knowledge and commitments our course will involve.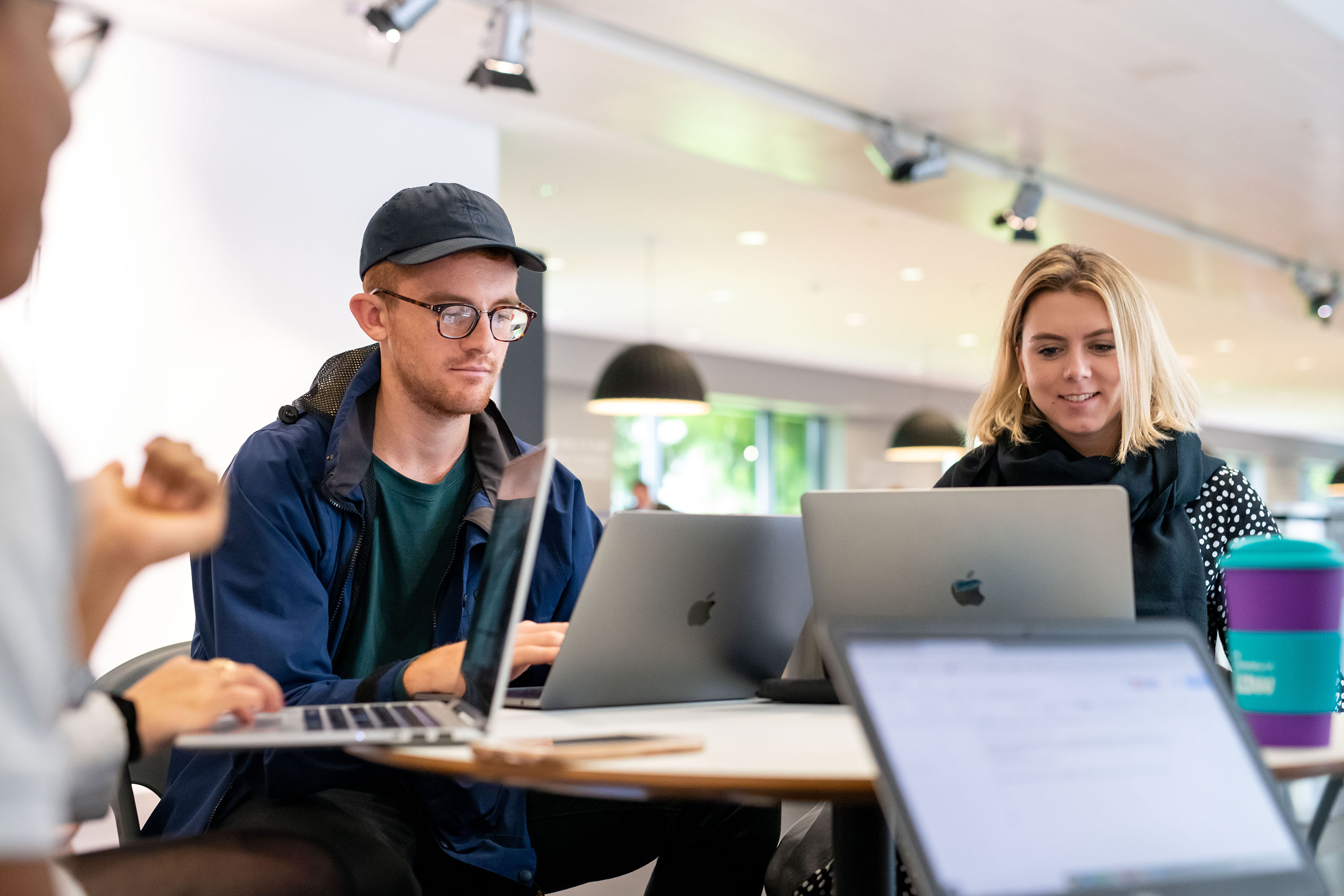 Study On Campus
You can also study this course at one of our campuses across the UK. If you're looking for a more traditional university experience, why not consider studying on campus?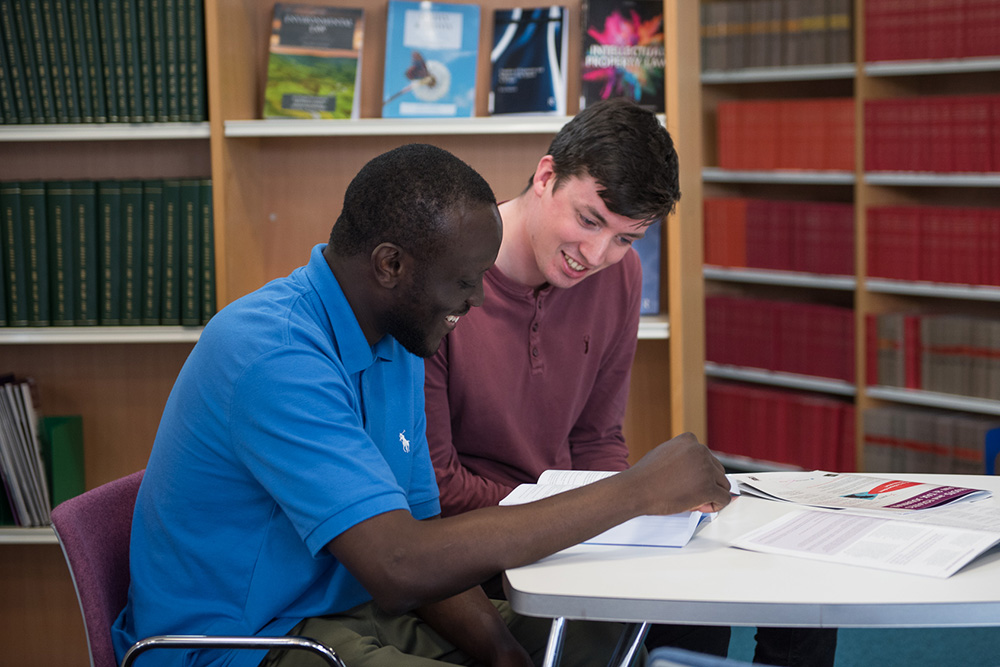 Course Information
To get a full picture of how studying this course works during the year, take a look at our course date breakdown.
You will be assessed formally through a mix of individual assignments, group work and dissertation/project work.
This course has an innovatively flexible structure, with specific assessments that are conducive to effective learning.
Employability
We Set You Up For Success
We care about your career, which is why we offer support with job applications and other work experience opportunities as soon as you accept your place.
Discover more
Find a career that suits you
Fees and Applying
October 2022 - June 2023
£9,000 (UK/EU/International students)
October 2023 - June 2024
£10,750 (UK/EU/International students)
All fees include a deposit of £250
You could be eligible for a postgraduate student loan to study this course. We offer a range of bursaries and awards available to students for the development of skills in the professional services sector.
We have students from over 120 different countries throughout our campuses, with a dedicated team to help international students.