Master of Science
MSc Digital Sales and Management
The Master of Science Digital Sales and Management is a one year postgraduate degree (or 18 months with work placement) that allows you to delve into the world of digital business modelling, including areas such as social media marketing, disruptive technologies and digital transformation. The course supports you in developing a rounded understanding of current and anticipated trends in the ever evolving digital world of commerce and business management.
We also offer the Postgraduate Diploma (PG Dip) Digital Sales and Management and the Postgraduate Certificate (PG Cert) Digital Sales and Management for those who are looking to complete a postgraduate qualification, in less than one year. The PG Dip is designed to be undertaken in two terms (6 months) while the PG Cert can be completed in one term (3 months).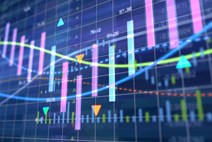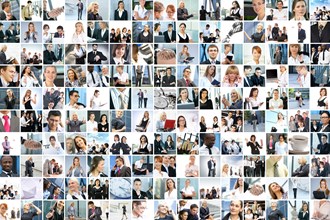 Key Facts
Entry requirements
2:2 or above from a UK Bachelor's degree, or equivalent qualification(s)
Full requirements
Apply
You can apply to study this course directly with The University of Law today.
Course Details
MSc Digital Sales and Management
Our Master of Science in Digital Sales and Management will lead you through the analysis of the role of digital business models in the modern business world. The course focuses on areas such as disruptive technologies, digital and social media marketing, digital transformation, digital governance, project management and Information Systems. You will gain distinct digital entrepreneurship skills, giving you opportunities to start your own business or gain employment in a variety of industries.
This Master's degree is ideal for those interested in switching to or progressing within a digital sales management career. We've designed this course so that, upon successful completion, you will possess the highly in-demand skills to respond to technological advancements and digitisation in the business world.


Course Tutor - Rakesh Sondhi
A specialist in business strategy, leadership, change management and performance, his career spans more than 35 years working with blue chip companies and leading education establishments globally. Rakesh writes regularly for "Developing Leaders", and has written a number of books including "Total Strategy" and "Succeed Under Pressure". Rakesh offers consulting services to the development of digital sales strategies with BMC Global Services and is working towards becoming an affiliated Salesforce partner, offering digital sales and marketing management to clients. He is also a Non-Executive Director for an online health company, specialising in digital sales and marketing. Additionally, he works extensively in the healthcare and wellbeing industry, developing strategies for various players in the global sector.
THE ULAW STUDY GUARANTEE
Whether it's face to face or online, our law and business programmes will always be available to you whatever you choose. That's our guarantee.
Find out more
Course Structure
Compulsory modules
Digital Marketing Technologies (30 credits)
Data-Driven Decision Making (30 credits)
Digital Sales Management (30 credits)
Research Methods & Research Based Output (60 credits)
Elective modules
Choose one*:
Blockchain (30 credits)
Fintech (30 credits)
Procurement and Supply Chain Management (30 credits)
*All elective modules are subject to availability.
Course Start Dates
October 2020
MSc Digital Sales Management

Full-time: GISMA Business School (Berlin) and London Moorgate
April 2021
MSc Digital Sales Management

Full-time: GISMA Business School (Berlin)
July 2021
MSc Digital Sales Management

Full-time: GISMA Business School (Berlin) and London Moorgate
October 2021
MSc Digital Sales Management

Full-time: GISMA Business School (Berlin) and London Moorgate
Course Information
To get a full picture of how studying this course works during the year, take a look at our course date breakdown.
You will be assessed formally through a mix of individual assignments, group work and Dissertation/Project work.
This course has an innovatively flexible structure, with specific assessments that are conducive to effective learning.
Employability
We Set You Up For Success
We care about your career, which is why we offer support with job applications and other work experience opportunities as soon as you accept your place.
Discover more
Find a career that suits you