Master of Science
MSc Innovation and Entrepreneurship
The application deadline for our October intake is Friday 6 October 2023.
Looking to launch your own venture or drive innovation within an organisation?
This one-year full-time programme is designed to provide in-depth knowledge of the role of entrepreneurial activity inside and outside an organisation. Organisations exist and operate in an era of constant change and need to adapt and innovate continuously. This programme will equip business professionals with the skills and knowledge to identify and respond to market opportunities. You'll learn to foster an ethos of innovation within teams embedding a culture of entrepreneurship to stimulate growth. The MSc Innovation and Entrepreneurship course will teach you how to use your existing undergraduate degree knowledge in real-world business challenges to learn innovative strategies for starting and joining innovative companies.
If you're striving to affect change and maximise organisational success, this programme is for you.
The course is also available to study online both full-time (1 year) and part-time (2 years). Visit, MSc Innovation and Entrepreneurship Online.
Why study with us?
95% of postgraduate students in employment were in highly skilled employment 15 months after graduating (2020/21 Graduate Outcomes data). Contains HESA Data: Copyright Jisc 2022.
Practical courses delivered by experienced teachers and specialists with industry expertise to boost your employability
Our Employment Promise offers your course fees back if you do not secure a job within 9 months of successfully completing your course
Focused learning - smaller class sizes mean friendly, personalised teaching, greater interaction and that your views will be heard
Check out how we can support your fees through scholarships and bursaries.
International Students
Please note: We are no longer accepting applications from international students who require a Student Route visa for courses starting in October 2023 if you are applying from outside of the UK.
If you require a Student Rouse visa and you're applying within the UK applications remain open. You can find more details on our deadlines page.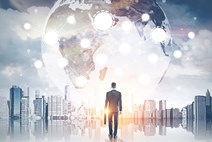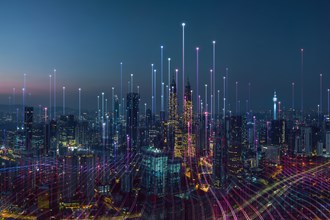 Key Facts
Entry requirements
2:2 or above from a UK Bachelor's degree, or equivalent qualification(s)
Entry requirements
STUDY ONLINE
If you're looking for a more flexible approach to your studies, why not consider our online study option?
Course Details
MSc Innovation and Entrepreneurship
Our Master of Science in Innovation and Entrepreneurship will provide students with an in-depth knowledge and understanding of entrepreneurial activities within an organisation. Students who undertake this course will be able to hone their skills in the area of innovation, entrepreneurial, and intrapreneurial activities.
To enable you to make the right decisions for your business, you'll develop an understanding of entrepreneurial business models and the key concepts in enterprise. This will enable you to critically evaluate new venture creation by assessing and mitigating risk and market entry options. You'll also learn about the different types of funding available as well as the barriers and challenges facing entrepreneurial activity within organisations today.
The benefits of real business innovation can only be achieved within the right culture. This programme explores the company processes along with teaching you the essential skills to manage teams to foster entrepreneurial behaviours among staff.
We are focused on your learning experience and this course is taught by experienced business professionals in small workshop-style classes to ensure you can benefit from greater interaction with your tutors. With an emphasis on practical based learning and relevant real-life application, upon completion of this course you will have the skills and attributes employers demand to take your career to a senior level.
Should you be unable to complete the full programme, you may still be awarded a Diploma or Certificate depending on terms completed.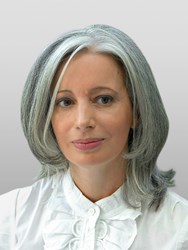 Meet Your Faculty
Anastasia Marinopoulou has worked as a Change Management Consultant and Coach since 2010. Her portfolio includes Lean Transformation projects, Executive Training programs and International Business Development projects. She Lectures for our Innovation and Entrepreneurship Master's programme.
Meet The Business School Faculty
Course Structure
Course Structure
Global Business Strategy (15 credits)
Innovation Management in a Digital Age (15 credits)
Success Through Business Ethics (15 credits)
Funding and Financial Management of the Enterprise (15 credits)
Sustainable Innovation Management (15 credits)
Corporate Entrepreneurship (15 credits)
Entrepreneurial Leadership and Management (15 credits)
Social Enterprise (15 credits)
New Venture Creation (15 credits)
Business Project (45 credits)
Professional Development (non-credit bearing)
Professional Development Module
Helping you become more employable is our priority and we are the only business school in the UK to offer professional development coaching to all our postgraduate students. You will benefit from our Professional Development Module including one to one professional coaching and a bespoke Personal Development Plan.
This is testament to our dedication to helping you achieve your ambitions.
To find out more about how you can benefit from our professional development support, watch our short video.
Course Start Dates
February 2024
MSc Innovation and Entrepreneurship

Full-time: Birmingham, London Moorgate and Nottingham
Part-time: Birmingham, London Moorgate and Nottingham
June 2024
MSc Innovation and Entrepreneurship

Full-time: Birmingham, London Moorgate and Nottingham
Part-time: Birmingham, London Moorgate and Nottingham
October 2024
MSc Innovation and Entrepreneurship

Full-time: Birmingham, London Moorgate and Nottingham
Part-time: Birmingham, London Moorgate and Nottingham
Online
Study MSc Innovation and Entrepreneurship Online starting February 2024, June 2024 or October 2024
Course requirements
The course demands show you the requirements, prior knowledge and commitments our course will involve.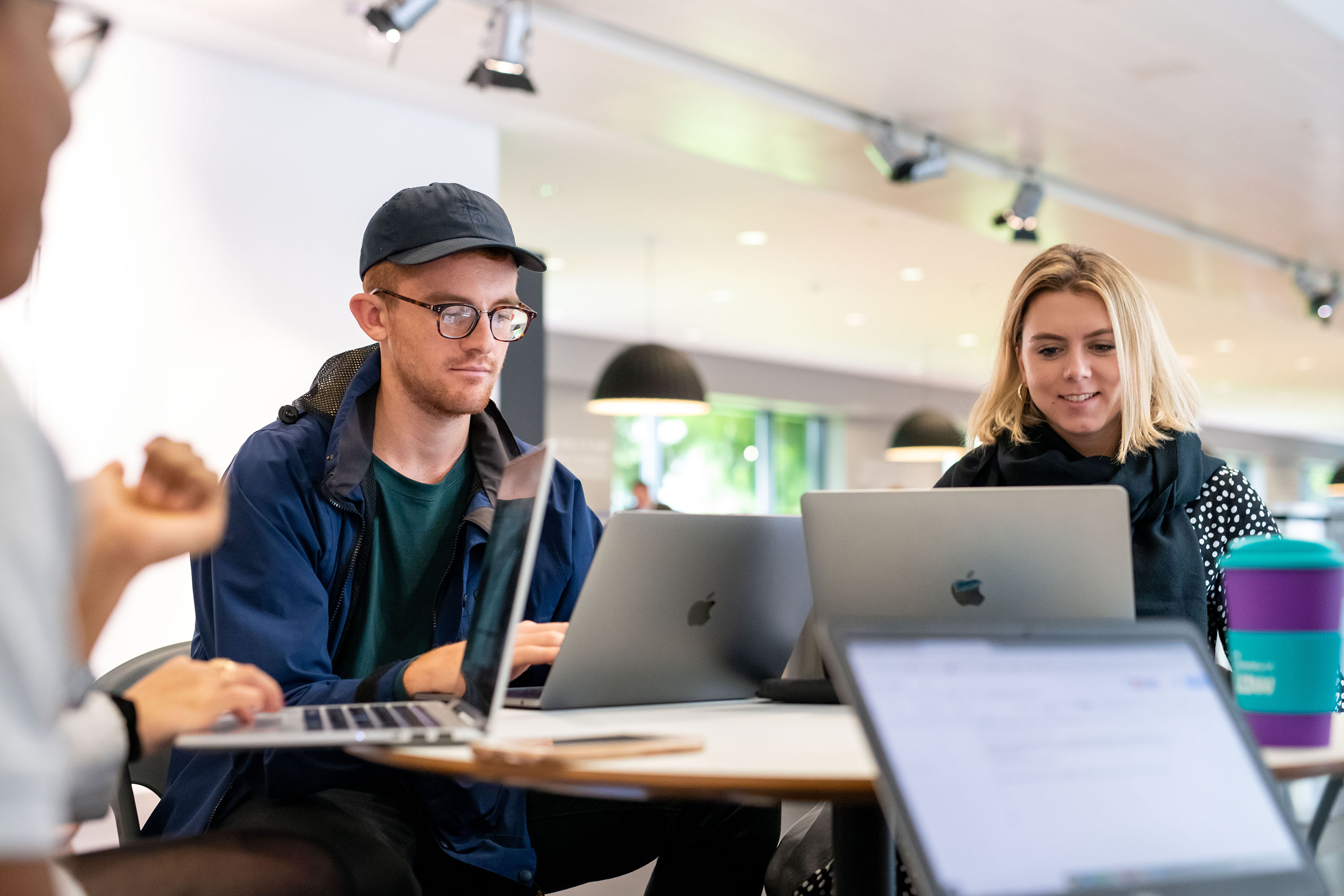 Study Online
If you're looking for the perfect combination of a flexible study programme to fit around your other commitments together with the benefit of our expertise, experience and employability focus, why not consider our online study option?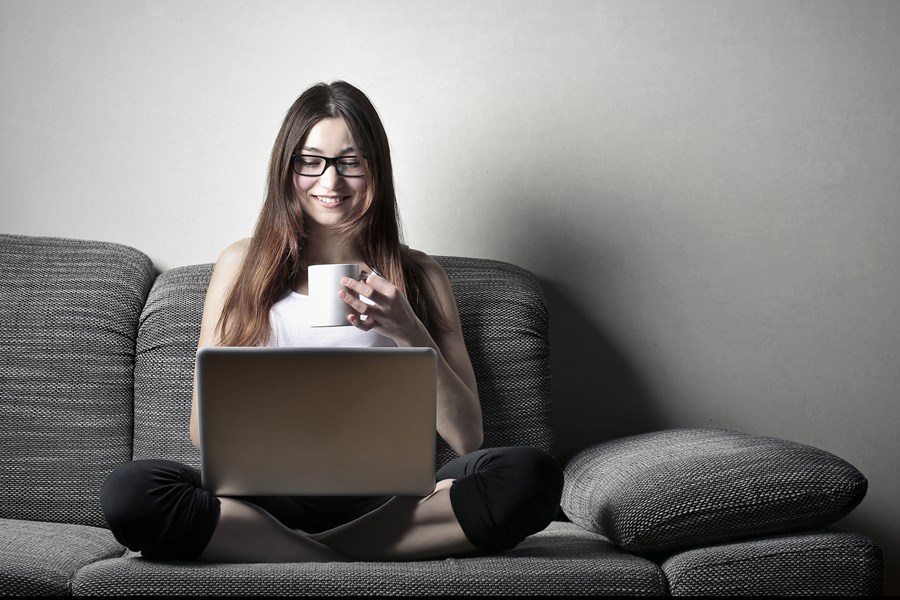 Course Information
To get a full picture of how studying this course works during the year, take a look at our course date breakdown.
You will be assessed formally through a mix of individual assignments, group work and Dissertation/Project work.
This course has an innovatively flexible structure, with specific assessments that are conducive to effective learning.
Employability
We Set You Up For Success
We care about your career, which is why we offer support with job applications and other work experience opportunities as soon as you accept your place.
Discover more
Find a career that suits you