Master of Science
MSc Digital Marketing
Want to be at the cutting edge of Digital Marketing?
This one year postgraduate degree (or 18 months with work placement) will provide you with digital marketing techniques and concepts to become nimble and effective thinkers to effectively develop digital marketing strategies for organisations. Digital Marketing is at the core of current marketing practices and you will learn technologies, consumer behaviour and data driven decision making to enable you to excel in a much sought after and highly competitive field.
Why study with us?
• Practical courses delivered by experienced teachers and specialists with industry expertise to boost your employability
• Focused learning - smaller class sizes mean friendly, personalised teaching, greater interaction and that your views will be heard
• Lifetime complimentary professional membership with the Digital Marketing Association worth (£79 PA)
• 94% of postgraduate students in employment were in Highly Skilled Occupations 15 months after graduating (2018/19 Graduate Outcomes data). Contains HESA Data © HESA 2021 (www.hesa.ac.uk)
• Check out how we can support your fees through scholarships and bursaries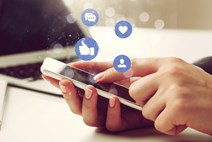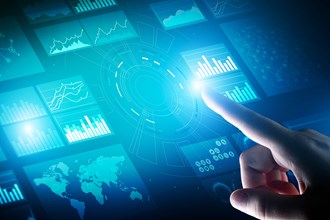 Key Facts
Entry requirements
2:2 or above from a UK Bachelor's degree, or equivalent qualification(s)
Full requirements
Apply
You can apply to study this course directly with The University of Law today.
Course Details
MSc Digital Marketing
Our MSc Digital Marketing is a specialist marketing programme designed for those looking to advance their digital marketing careers. The course aims to fully equip you to develop effective digital marketing strategies through an in-depth understanding of digital techniques, including the use of social media platforms for marketing purposes.
This course is ideal for those with a background in marketing who want to specialise in digital avenues of the profession, providing an optimal mix of theory and a practical application of knowledge via real-life case studies. On successful completion of this course, you will possess the highly in demand skills to respond to technological advancements and digitisation in the business world, particularly in the realm of marketing.

Should you be unable to complete the full programme, you may still be awarded a Diploma or Certificate depending on terms completed.

Course Tutor - Mike Berry
Mike Berry is an internationally recognised lecturer and consultant, specialising in Digital Marketing. Beginning his career at P&G Mike went on to hold senior roles at top global agencies such as Wunderman, Havas and was Head of Digital for the European Region at Jack Morton (Interpublic). Mike has worked internationally throughout his career with many of the world's top brands including British Airways, Coca-Cola, McDonald's, Deloitte, Ford, JP Morgan and Nestlé.
As a freelance consultant, lecturer and author, Mike holds a number of positions in academia, which include working as an Adjunct Professor at two academic institutions and teaching on Executive MBA, MSc and Executive Education programmes. Mike is the author / co-author of a number of books and runs his own Digital / Strategic Marketing Consultancy.
THE ULAW STUDY GUARANTEE
Whether it's face to face or online, our law and business programmes will always be available to you whatever you choose. That's our guarantee.
Find out more
Course Structure
Compulsory modules
Digital Marketing Technologies (30 credits)
Digital Consumer Behaviour (30 credits)
Data-Driven Decision Making (30 credits)
Research Methods and Research Based Output (60 credits)
Elective modules
Choose one*:
Blockchain (30 credits)
Fintech (30 credits)
Procurement and Supply Chain Management (30 credits)
*All elective modules are subject to availability.
Want to study in Berlin?
Get more information about this course and the GISMA campus in Berlin via their website.
More information
Course Start Dates
October 2021
MSc Digital Marketing

Full-time: GISMA Business School (Berlin) and London Moorgate
February 2022
MSc Digital Marketing

Full-time: GISMA Business School (Berlin) and London Moorgate
June 2022
MSc Digital Marketing

Full-time: GISMA Business School (Berlin) and London Moorgate
Course Information
To get a full picture of how studying this course works during the year, take a look at our course date breakdown.
You will be assessed formally through a mix of individual assignments, group work and Dissertation/Project work.
This course has an innovatively flexible structure, with specific assessments that are conducive to effective learning.
Employability
We Set You Up For Success
We care about your career, which is why we offer support with job applications and other work experience opportunities as soon as you accept your place.
Discover more
Find a career that suits you