SQE
SQE2 Preparation for Legal Professionals Online
If you are currently working full-time in the legal sector and want to qualify as a solicitor in England and Wales using the SQE route to qualification, then this online course is designed to prepare you for those assessments.
The course is designed to develop the six legal skills necessary to pass SQE2 as well as revise the functioning legal knowledge you will already have acquired before embarking on SQE2. You'll have flexibility to study online at your own pace (typically 10 hours per week) over thirty learning weeks. The course is principally asynchronous, but each learning unit is enhanced with a tutor led timetabled live subject support session to support your learning throughout the course.
If you do not have experience working in the legal sector, or you feel that you need a deeper dive into the English legal system, you may wish to study our online SQE2 Preparation Course.
Introductory offer: Free SQE2 Exam Preparation Course.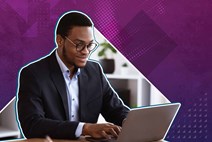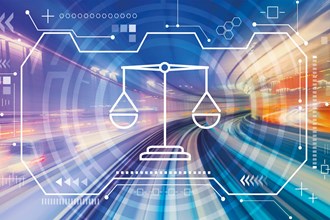 Key Facts
Entry requirements
None required. However, the SRA requires a degree (or equivalent) to qualify as a solicitor.
Entry requirements
Duration options
30 weeks (10 hours per week)
Is this course right for you?
You can still qualify as a solicitor with the current route. Contact us on [email protected] or call +44(0)1483 405679
Course Details
SQE2 Preparation for Legal Professionals Online
This course will teach you the legal skills required to successfully pass the SRA's SQE2 assessments comprising assessments in the 6 legal skills of client interviewing, advocacy, case and matter analysis, legal research, legal writing and legal drafting.
Why choose this course?
With complete flexibility to study online at your own pace over 30 weeks, this course is ideal for working legal professionals within the UK, or international lawyers.
Adaptive and personalised learner journey, using our dynamic learning model: Prepare, Engage, Consolidate (PEC), covering all professional practice subjects and revision of all law subjects in the SRA's assessment specification.
Confidence for the assessments Students will have the opportunity to practice multiple skills assessments whilst on the course including prescribed mock assessments and additional practice assessments contained in a Practice Context and Skills Revision Workbook
Benefit from our extensive experience in preparing students for the type of questions in the SQE2 assessments.
Brand new resources, developed specifically for SQE by our expert tutors. You'll be provided with all course materials, including an extensive bank of practice exam questions, ULaw SQE – our intelligent revision app provides practice tests and feedback to support revision of your Functioning Legal Knowledge.
Support for your career. You'll have access to ULaw's award-winning Employability Service, for information, advice, pro-bono whilst studying, jobs database and links to the profession to help you to succeed in your career. The Employability Team will help you achieve your career and work experience goals.
We also work with over 90 of the top 100 law firms.
SQE Exam Dates
| | | |
| --- | --- | --- |
| Intake | Study mode | SQE2 exam |
| September 2023 | Part-time | April 2024 |
Course Structure
Pre-course study
Students will be required to complete a pre-study online diagnostic test to check their understanding of the key academic law subjects, known at the Functioning Knowledge Quiz
The test is to ensure that students' knowledge of the core academic principles is up to date.
Modules
This course comprises teaching of the six legal skills outlined in the Solicitors Regulation Authority (SRA's) assessment specification:
Client interviewing – prepping and conducting an interview with a client, producing an attendance note recording a client interview and initial legal analysis
Advocacy – planning for and conduct a piece of advocacy before a judge
Case and matter analysis – producing a written report to a partner giving legal advice
Legal research – conducting legal research from a variety of paper and electronic resources
Legal writing – producing a letter of email as the solicitor acting in a matter, which clearly and correctly applies the law
Legal drafting – drafting full or part legal documents, use of precedents
Students will typically have to study 1 unit per week and each unit will take approximately 10 hours to complete. Each unit follows our unique dynamic learning model: Prepare, Engage, Consolidate (PEC).
Prepare. The Prepare stage includes a rich mixture of learning activities taking approximately six hours: manual reading, multi-media, the completion of preparatory tasks and test your knowledge quizzes.
Engage In the Engage stage, students will undertake learning activities in the virtual learning environment where they apply the knowledge or practice the skill, they have acquired in the Prepare stage. The Engage stage (which should take approximately two hours) is delivered by a combination of asynchronous learning activities and LSSSs. which can be scheduled at any time during the day and recorded for students who cannot attend.
Consolidate. Students will then be required to complete the Consolidate stage taking approximately two hours using the University's virtual learning environment, which will involve a mixture of short consolidation learning activities. Mocks for each of the written skills will be released after unit 3 of each written skill. Mocks for the oral skills will be scheduled in one of the weeks after unit 3 and before unit 5 of that oral skill .
Course Information
With so many options for how and when you can study the SQE2 Preparation for Legal Professionals Online, you can be sure to find a start date and study option to suit your needs.
There are no formal The University of Law exams. There are mock SQE2 assessments throughout the course, to track your progress and help you prepare for the requirements of the real assessments.
This course does not lead to an academic award.
You will sit your written SQE assessments at Pearson VUE test centres in the UK and internationally and your oral SQE assessments at one of 4 locations in the UK. For details on how to book, pay and receive your results for your SQE assessments, as well as request any reasonable adjustments, please visit the SRA website.
The 16 SQE2 assessments are each set in one of five practice areas studied in SQE1. The practice areas are:
criminal practice (including advising clients at the police station)
dispute resolution
property practice
wills and intestacy, probate administration and practice
business organisations, rules and procedures (including money laundering and financial services).
The SQE2 exam is divided into two parts – SQE2 Oral assessment over two days and written assessment over three days.
Employability
We Set You Up For Success
We care about your career, which is why we offer support with job applications and other work experience opportunities as soon as you accept your place.
Discover more
Find a career that suits you
Fees and Booking
If you're considering the SQE2 Preparation for Legal Professionals, you may also be interested in our LLM Legal Practice (SQE1&2) which includes all our SQE Preparation Courses, leads to a master's qualification, and could qualify for postgraduate funding.
Online campus: £4,000 (HK$ 41,200.00)
The course fee does not include the SQE2 assessment fee £2,766 (HKD $27926.28)
You can pay with one upfront payment or with six monthly instalments (part-time courses only).
Study manuals: Digital versions of the manuals included in the course fee, however if you wish to purchase an eBook or hard copy you'll receive a 50% discount if you'd like to purchase University Of Law SQE2 Study Manuals | eStore
If you're a ULaw alumnus, you may be eligible to receive our £250 SQE Prep Alumni Discount.
We have students from over 120 different countries throughout our campuses, with a dedicated team to help international students.