Master of Science
MSc Cyber Security and Data Governance
Are you looking to advance in one of the fastest growing global sectors?
This one year MSc Cyber Security and Data Governance postgraduate degree (or 18 months with work placement) has been designed in collaboration with experienced industry leaders to provide a comprehensive foundation of core cyber security concepts and a practical view into how organisations of various sizes approach and implement cyber security controls. It aims to bridge the gap between foundational concepts and application of cyber security to current technology trends such as Cloud Computing, Internet of Things, Robotic Process Automation, Artificial Intelligence and Machine Learning.
Rapid growth in this field has resulted in a skills shortage where organisations are struggling to find talent with the right abilities to tackle the challenges they face; our focus is on enhancing your employability to rise to these challenges.The MSc Cyber Security and Data Governance course aims to provide students with key knowledge and skills to respond to imminent and emerging cyber threats faced by today's digitalised world.
The final opportunity to join this course will be July 2022 (May 2022 intake). If you're looking to commence your studies after this date, take a look at our MSc Cyber Security Management.
Why study with us?
• Practical courses delivered by experienced teachers and specialists with industry expertise to boost your employability
• Focused learning - smaller class sizes mean friendly, personalised teaching, greater interaction and that your views will be heard
• 94% of postgraduate students in employment were in Highly Skilled Occupations 15 months after graduating (2018/19 Graduate Outcomes data). Contains HESA Data © HESA 2021 (www.hesa.ac.uk)
• Check out how we can support your fees through scholarships and bursaries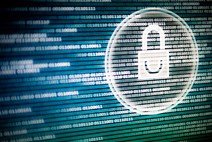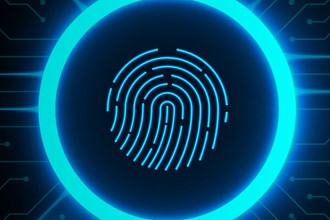 Key Facts
Entry requirements
2:2 or above from a UK Bachelor's degree, or equivalent qualification(s)
Full requirements
Apply
You can apply to study this course directly with The University of Law today.
Course Details
MSc Cyber Security and Data Governance
Our MSc Cyber Security and Data Governance focuses on a combination of technology, business and policy to give you a well-rounded insight into the vital ways in which information is collected, stored, communicated and protected. It's an ideal choice if you have an interest in developing an in-depth specialist knowledge and a critical understanding of the key aspects of cyber security and data governance.
This course will equip you with the skills to manage and analyse an organisation's data assets and security measures, and provide an understanding of data governance principles, practices and technologies.

Should you be unable to complete the full programme, you may still be awarded a Diploma or Certificate depending on terms completed.

Course Tutors
Vinayak Ram is a Director at Protiviti and heads the cyber security practice for Protiviti in the UK and is subject mater expert in cyber security with extensive hands-on knowledge across cyber security including penetration testing, security architecture and compliance frameworks. Vinayak has a global exposure to cyber security having worked in the US, UK, Middle East and South Asian geographies.
Hear from Vinayak Ram about this course and the field of cyber security.
Juan Manuel Duran is currently Head of Data Strategy for the Assets and Liabilities Modelling Group at Barclays Bank and has over 22 years of experience in information technologies and financial services, delivering business intelligence, data warehouse and anti-money laundering solutions. Having also worked in a number of firms throughout his international career, Juan has gained extensive experience in project management, risk management, document management, business and technical analysis and application development.
THE ULAW STUDY GUARANTEE
Whether it's face to face or online, our law and business programmes will always be available to you whatever you choose. That's our guarantee.
Find out more
Course Structure
Compulsory modules
Fundamentals of Cyber Security (30 credits)
Applied Cyber Security (30 credits)
Data Management (30 credits)
Research Methods, Professional Development and Dissertation/Project (60 credits)
Elective modules
Choose one*:
Blockchain (30 credits)
Fintech (30 credits)
Procurement and SCM (30 credits)
*All elective modules are subject to availability
Want to study in Berlin?
Get more information about this course and the GISMA campus in Berlin via their website.
More information
Course Start Dates
February 2022
MSc Data Management and Cyber Security

Full-time: GISMA Business School (Berlin) and London Moorgate
May 2022
MSc Data Management and Cyber Security

Full-time: GISMA Business School (Berlin), London Moorgate and Online
Part-time: Online
Course Information
To get a full picture of how studying this course works during the year, take a look at our course date breakdown.
You will be assessed formally through a mix of individual assignments, group work and Dissertation/Project work.
This course has an innovatively flexible structure, with specific assessments that are conducive to effective learning.
Employability
We Set You Up For Success
We care about your career, which is why we offer support with job applications and other work experience opportunities as soon as you accept your place.
Discover more
Find a career that suits you