Airport Taxi Fare
If you an international student arriving in the UK in December 2023; January or February 2024 , The University of Law will reimburse you with up to £50 towards your taxi fare.
In order to benefit from this services you must meet the below requirements.
You must be a new international student who has enrolled at The University of Law in Jan/Feb 2024.
You must be able to provide a taxi fare receipt that proves the funds were used for the taxi journey from the airport to your accommodation.
You must email your completed BACS form, your taxi receipt and your flight details/confirmation to i[email protected] within 4 weeks of your arrival to the UK.
Early Bird Discount
The University of Law is offering eligible international students an early bird discount of £500 on course fees, called the "Early Bird Discount", in relation to certain courses. You do not need to make an application for the Early Bird Discount – if you are eligible as described below, the Early Bird Discount will automatically be applied to your University Account.
Who is eligible for the Early Bird Discount?
To be eligible for the Early Bird Discount you must:
be an international student, which means someone who is a non-British national, who does not have a settled or pre-settled status and pays overseas tuition fees;
be required to apply for a Student Route Visa in order to study at The University of Law; and
be required to pay £6,000 towards your course fees (this payment will either be required at the point you accept your offer or later in connection with your Student Route Visa application process) by no later than the relevant date for your intake:
| | |
| --- | --- |
| Intake | Date |
| December 2023 | 6 October 2023 |
| January - February 2024 | 3 November 2023 |
| March - May 2024 | 26 February 2024 |
| June - July 2024 | 17 May 2024 |
What courses qualify for the Early Bird Discount?
The Early Bird Discount applies to all courses except:
online only courses;
the US Bar Preparation course;
all SQE courses;
Pre-Sessional course;
any course with a duration of less than 6 months.
The Early Bird Discount is subject to the Early Bird Discount Terms and Conditions.
For more information, please feel free to get in touch at [email protected].
#HelloUlaw Tote Prize Draw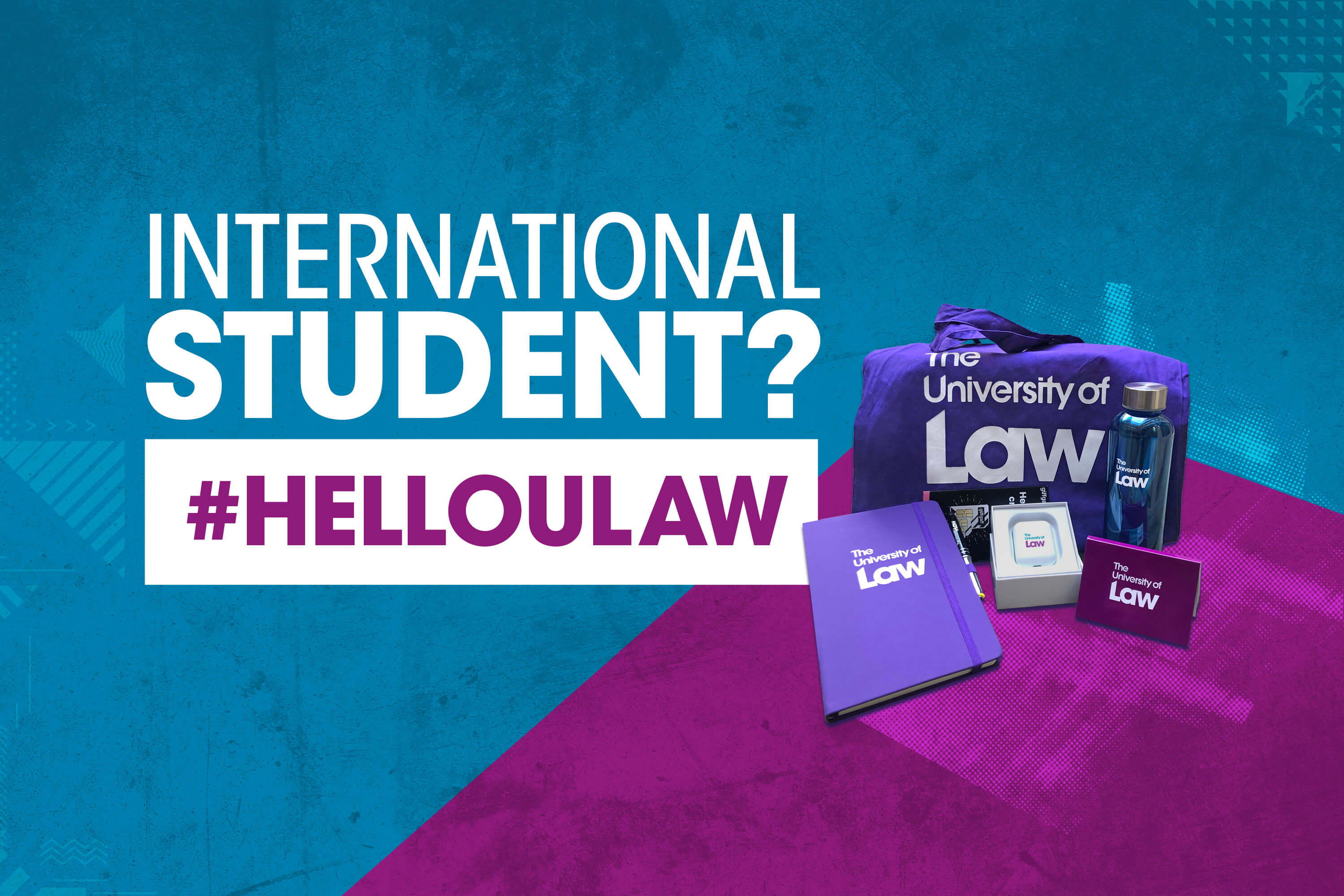 Are you an International Student who started their course in September/October 2022 or in January/February 2023?
Enter the #HelloUlaw Tote Prize Draw now and secure one of 25 tote bags with Ulaw branded items available at your campus!
Winners are given the opportunity to win a £20 Amazon gift voucher if they post their Ulaw merch on their Instagram!*
Prize Draw closes on 11th April 2023.