Master of Science
MSc International Marketing
Want to accelerate your International Marketing career?
This one year MSc International Marketing postgraduate degree is designed with your employability in mind, delivering real world skills, strategies and knowledge on what makes for successful marketing campaigns on a global scale.
With a focus on International Marketing Leadership, analysis and decision making, emerging international themes and research methods, this programme provides the intellectual underpinnings required for a career in the rapidly changing global work environment and a rigorous approach to self-awareness and personal development.
Our MSc International Marketing course will help you gain the technical and personal skills to manage a range of dynamic and competitive international environments. You'll develop an understanding of market changes, and you'll know how to apply them to the development of global marketing plans and strategies.
Why study with us?
• Practical courses delivered by experienced teachers and specialists with industry expertise to boost your employability
• Focused learning - smaller class sizes mean friendly, personalised teaching, greater interaction and that your views will be heard
• 94% of postgraduate students in employment were in Highly Skilled Occupations 15 months after graduating (2018/19 Graduate Outcomes data). Contains HESA Data © HESA 2021 (www.hesa.ac.uk)
• Check out how we can support your fees through scholarships and bursaries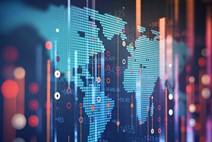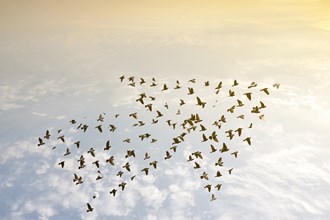 Key Facts
Entry requirements
2:2 or above from a UK Bachelor's degree, or equivalent qualification(s)
Full requirements
Apply
You can apply for this course directly with GISMA in Berlin.
Course Details
MSc International Marketing
Our MSc International Marketing degree offers a thorough grounding in business, and the more specialist concepts and applications of marketing management. The course has been specifically designed to expose you to the relational nature of marketing. This includes learning about how strategic marketing planning and communications can aid the success of an international organisation.
During your studies you will take part in exciting interactive activities which will help you to refine your decision making and analytical skills, as well as gaining valuable experience in elements of research, presentation, teamwork and problem solving. These are highly desirable skills that employers are looking for, so the development of them will increase your employment value in a competitive job market.
With emphasis on career progression and an interactive learning experience, studying our MSc International Marketing will leave you thoroughly prepared for the workplace. Our teaching staff have many years of practical experience and fantastic industry links, meaning they can help you find your feet as the time to start your career approaches. Through interactive and engaging learning you can explore the finer details of international marketing while also developing greatly sought-after transferable skills which are valued by employers.

Should you be unable to complete the full MSc International Marketing programme, you may still be awarded a Diploma or Certificate depending on terms completed.
THE ULAW STUDY GUARANTEE
Whether it's face to face or online, our law and business programmes will always be available to you whatever you choose. That's our guarantee.
Find out more
Course Structure
Course modules
International Marketing Leadership (30 credits)
Managing Organisational Reputation (30 credits)
Business Analysis and Decision Making (30 credits)
International Emerging Themes (30 credits)
Research Methods and Research Based Output (60 credits)
Course Start Dates
February 2022
MSc International Marketing

Full-time: GISMA Business School (Berlin)
May 2022
MSc International Marketing

Full-time: GISMA Business School (Berlin)
Course Information
To get a full picture of how studying this course works during the year, take a look at our course date breakdown.
You will be assessed formally through a mix of individual assignments, group work and Dissertation/Project work.
Studying the MSc International Marketing means you'll receive a CMI accreditation and access to CMI research materials.
If you choose to study the online route you will also receive the CMI Level 7 Certificate in Strategic Management and Leadership in addition to your MSc.
Employability
We Set You Up For Success
We care about your career, which is why we offer support with job applications and other work experience opportunities as soon as you accept your place.
Discover more
Find a career that suits you
Fees and Applying
The fee for this course is €15,000 a year.
You could be eligible for a postgraduate student loan to study this course.
We offer a range of Scholarships and Bursaries to UK and International students to support access to this course.
We have students from over 120 different countries throughout our campuses, with a dedicated team to help international students.