We welcome a range of international students from across the world and over 120 different nationalities, who contribute to our thriving international community throughout all our campuses.
Whatever industry you want to work in, studying with us will ensure you'll get the best possible start to your career.
Find out more about our range of courses, language and entry requirements, scholarships, student support services and how to get in contact below.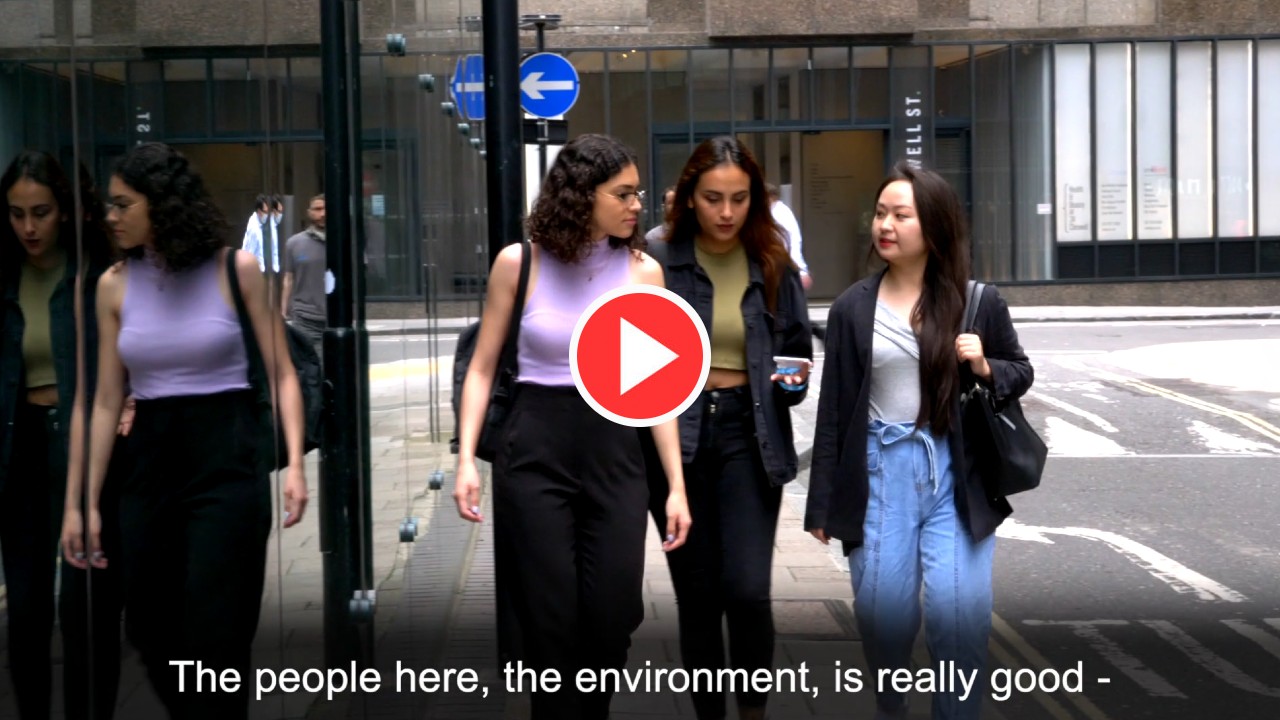 Please click the image above to check out our international video.
Language and entry requirements
If you want language and entry requirements information specific to your country, and you couldn't see the country you're from in our list, please email our admissions team at [email protected]
Accepted Language qualifications
Accepted English language qualifications ➔
The University of Law English Test (ULET)
If you don't have any of the Alternative English Language Qualifications listed above, we will offer you the University of Law English Test (ULET) to meet your English Language condition.
Find out more information about ULET and the registration process ➔
Scholarships
The University of Law offers a variety of scholarships and bursaries to support students. We're committed to helping the brightest minds achieve their career ambitions, whatever their background. Find out more about our undergraduate and postgraduate scholarships.
Any queries about the scholarships and bursaries available please contact our scholarships team.
Accommodation
Services
We can help you to find suitable accommodation with some of the UK's leading student providers, to make sure you have a comfortable place to live while you are studying with us. We have an online accommodation portal, which provides helpful advice on choosing different types of accommodation that are available to rent in the UK. You can also search property listings if you have accepted your university place with us.
Estimated living costs
It is important to factor in living costs for living and studying in the UK. As a guide, we suggest rent will cost around £275 per week in London and £125 to £205 per week in locations outside of London.
If you have any enquiries, please email our accommodation team.
Meet us in your country
Alongside our appointed educational agents, we attend a range of international exhibitions and events each year so that we can meet you in your own country.
Search our events to find out when we'll be visiting an event near you. We'd be delighted to meet you and answer any questions you have.
Contact us
Our international team is happy to answer any questions you have regarding our courses and the application process.
If you wish to get in contact please email [email protected] and one of our country specialists will contact you.
International Preparation Courses
We are accepting a range of secure English language tests, including online testing, for international students to achieve their goals.
Find out more