At ULaw, we're incredibly proud of our award-winning Employability Service. They are committed to helping you succeed and go above and beyond to help you in your chosen career. With so many of our alumni praising our CV improvement service, we thought it was time to share some of our top legal CV tips. Instead of listing them, we're going to show you exactly how they should be used.
By Cara Fielder. Published 10 September 2021.

Personal Details
This advice isn't about the content; we all know you need to include your name, location, telephone number and email. However, don't waste precious page space by spreading all this information out. Keep it clear and close together. You can see in the bad example below just how much space is wasted by the formatting. Save that vital space for highlighting your skills and experience later.
Bad: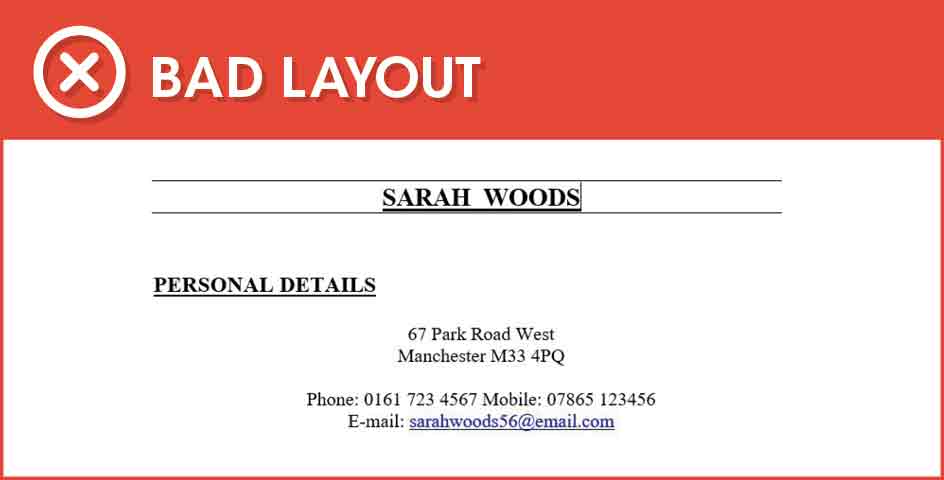 Good: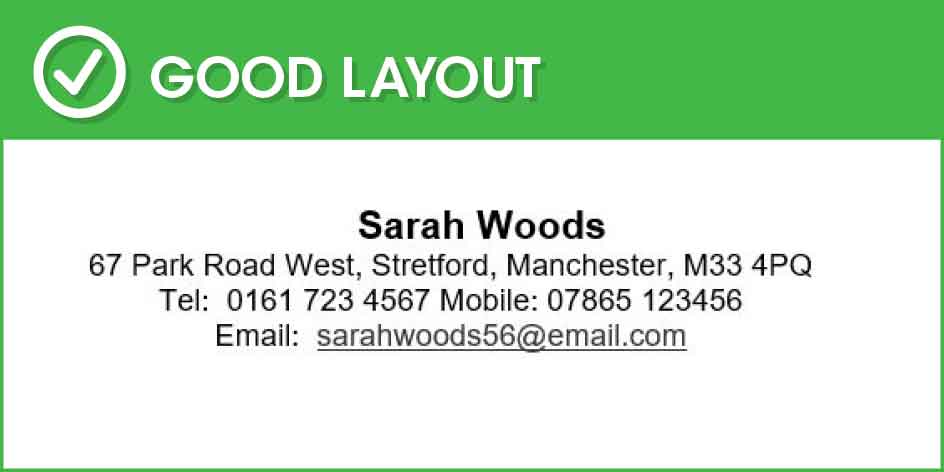 Education and experience:
Don't be tempted to put your education and experience under the same heading; they're entirely different and need separate spaces. This is where you need to give yourself the space to shine. In the bad example below, you can see how confusing it can be if you start to blend and separate the wrong subject matter. It confuses the timelines and makes it much harder to read.
Bad: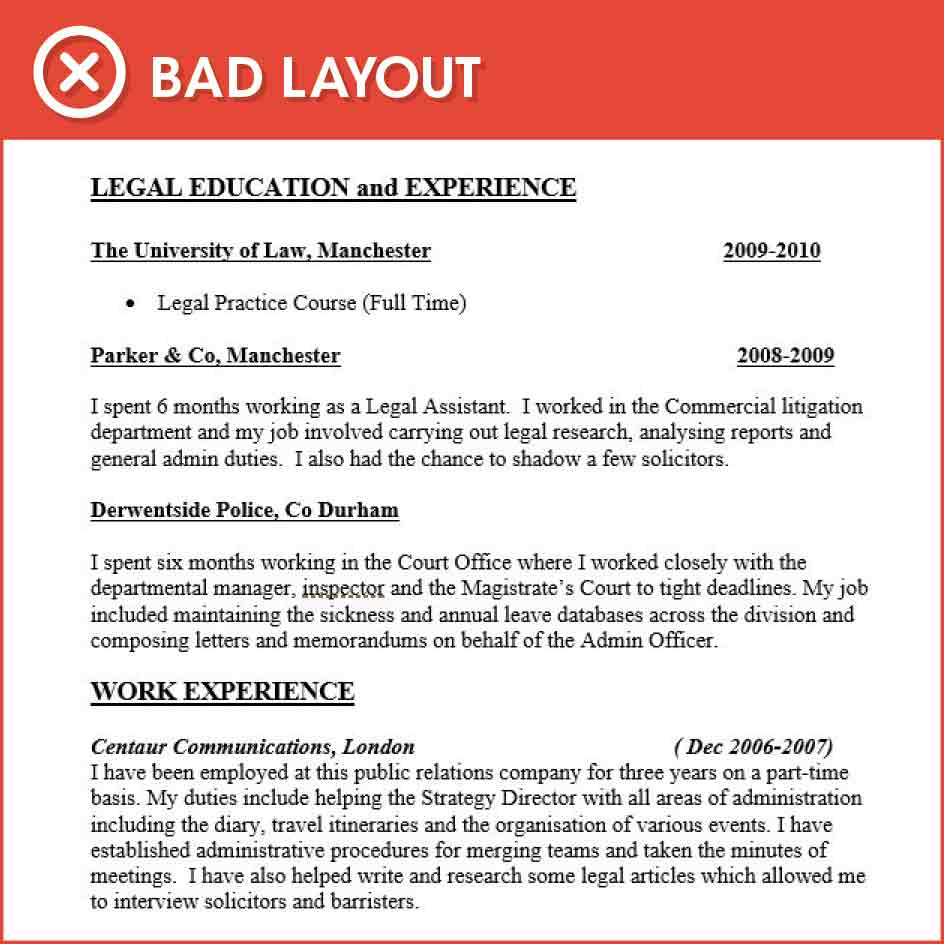 To optimise the content of your legal CV, you need to make it as clear and possible. We recommend breaking the next part down into education, legal experience and if you have it, commercial experience. Ensure your experience goes from newest to oldest; you don't want your least impactful experience or least relevant education to make the first impression. Also, bullet point your most significant achievements or responsibilities during your work experience. This saves space and makes it easier to read than a big chunk of text.
Good: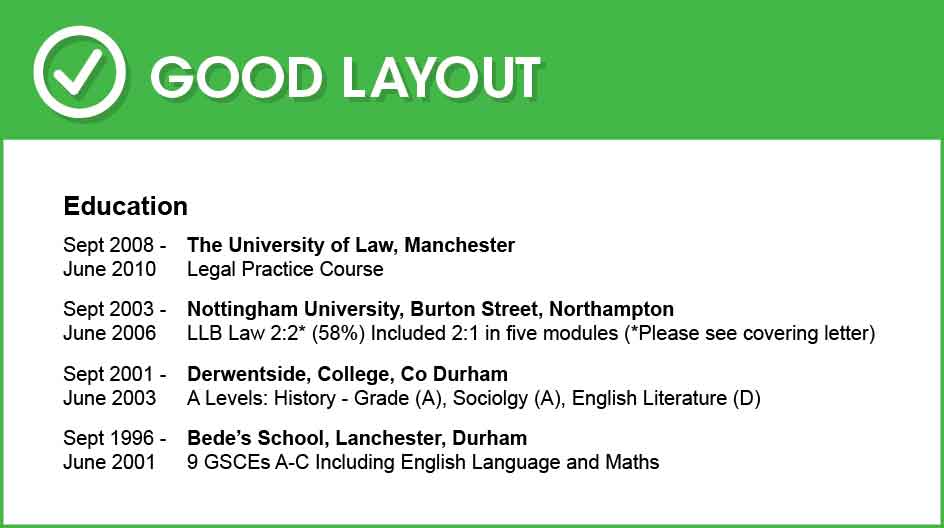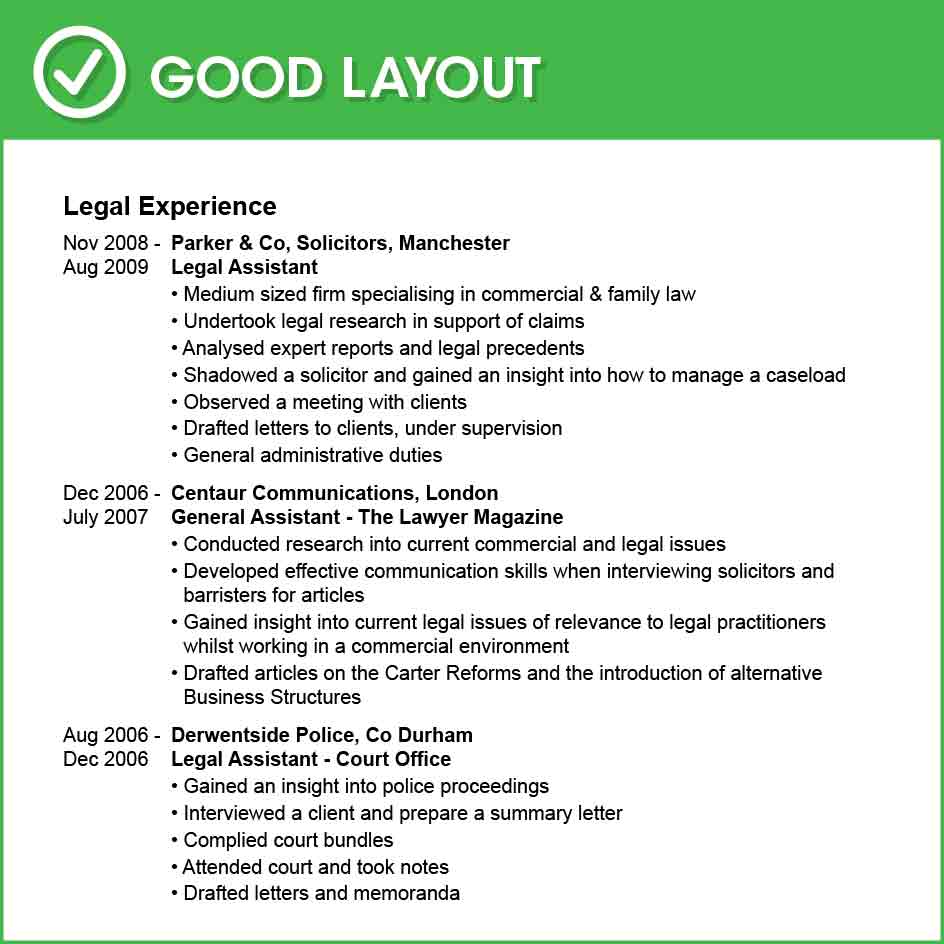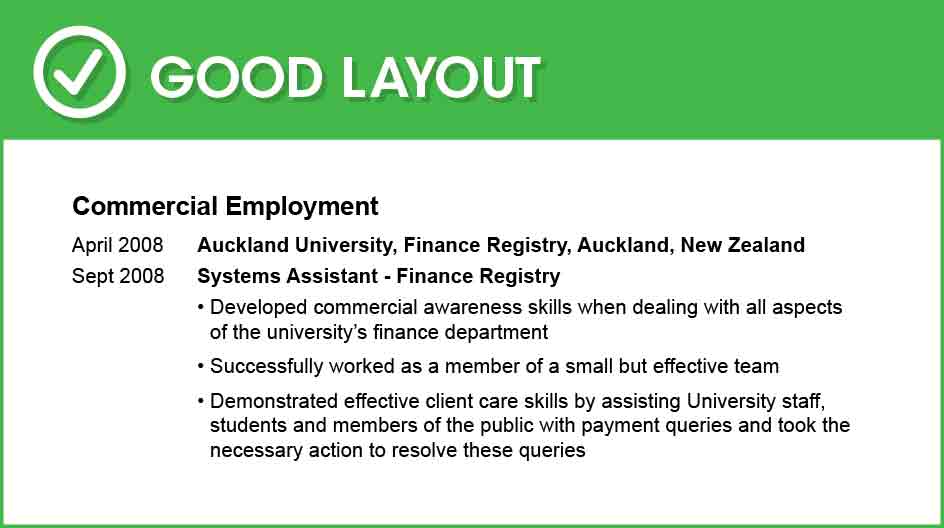 Skills, interests and activities
Don't forget to highlight some of the strongest skills you may have picked up outside of the workplace or haven't had a chance to highlight elsewhere. However, do not blend them with your interests. Write a blog in your spare time? Then add in your WordPress and editing skills. Languages are also a great bonus skill to include.
You would be surprised how many people only add a few words under interests and activities. This is a wasted opportunity. Add your interests and remember it's still an opportunity to boast about yourself. If you run, what have you achieved running? Have you raised any money for charity running? These small details don't take up a large amount of space but highlight personal achievements that could make you stand out from the crowd.
Bad: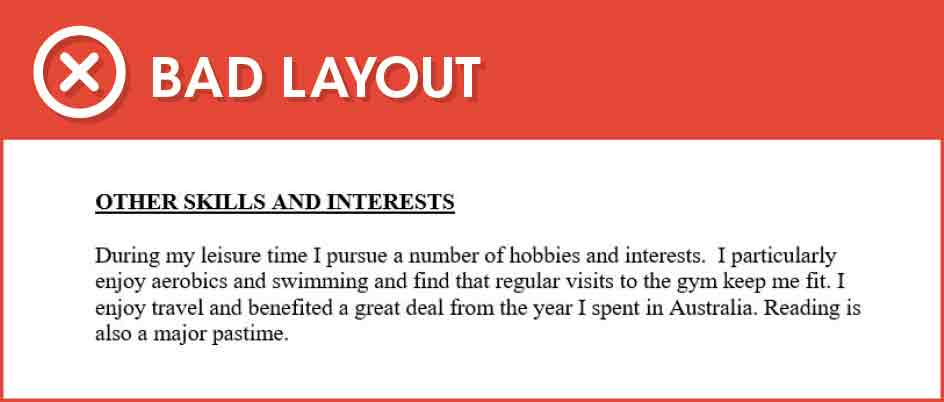 Good: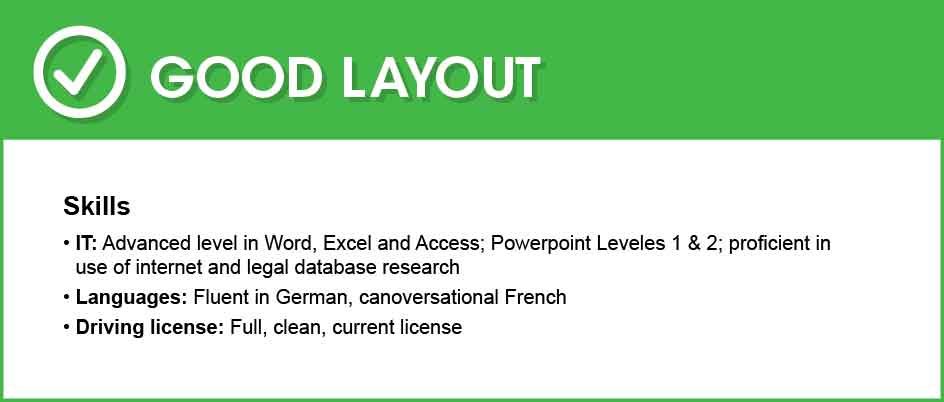 References
Whenever possible, add a personal contact for your references. It could take a huge amount of time for potential employers to track down details without a name, and you don't want this to become a hindrance to starting your dream role.
Bad: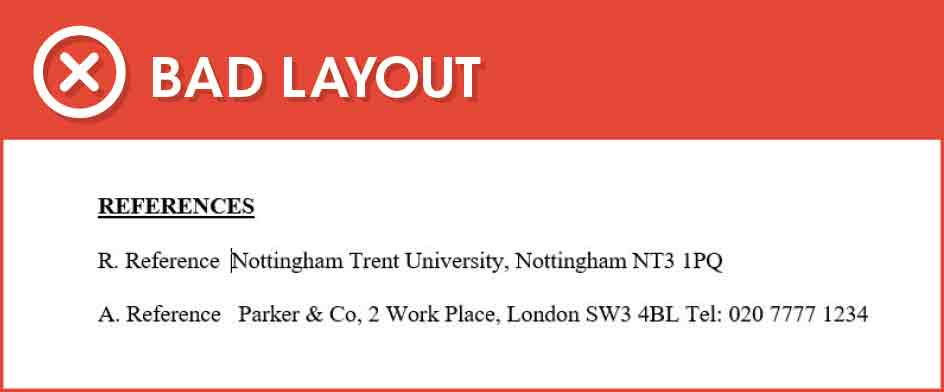 Good: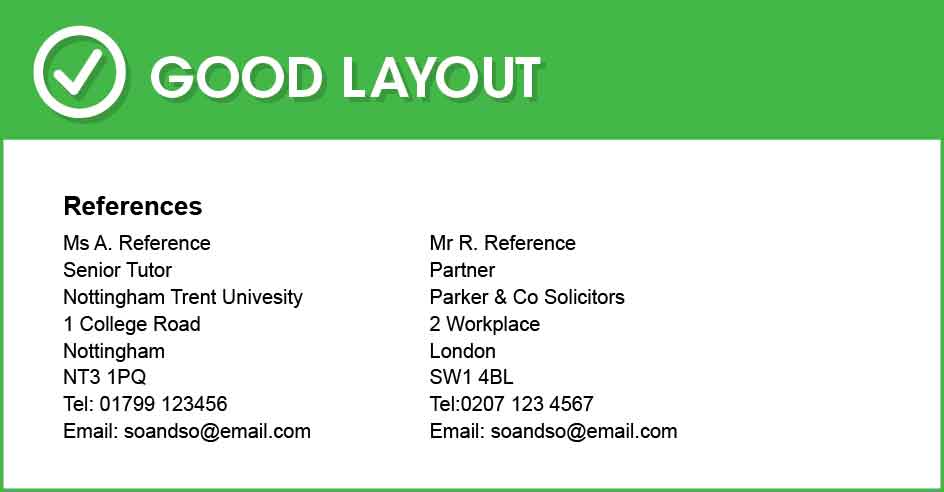 If you're a ULaw student who wants their CV to shine, contact our Employability Team to discuss how they can help you.