Representatives of one of the UK's longest-established specialist provider of legal education The University of Law (ULaw) visited Uzbekistan to discuss the establishment of the new International University of Law (IULT).
The visit was led by Professor Andrea Nollent, Vice-Chancellor and CEO of ULaw, and Tatiana Rizopoulou, Director of International Partnerships at the end of January.
The delegation held a high level project review meeting with his H.E. Ruslanbek Davletov, Minister of Justice and the Presidential State Advisor Abdujabar Abduvakhitov. The aim of the meeting was to review the current findings of the feasibility study for the establishment of the new International University of Law (IULT) in Uzbekistan. The delegation also met the Rector of the Tashkent State University of Law Dr Rahim Hakimov.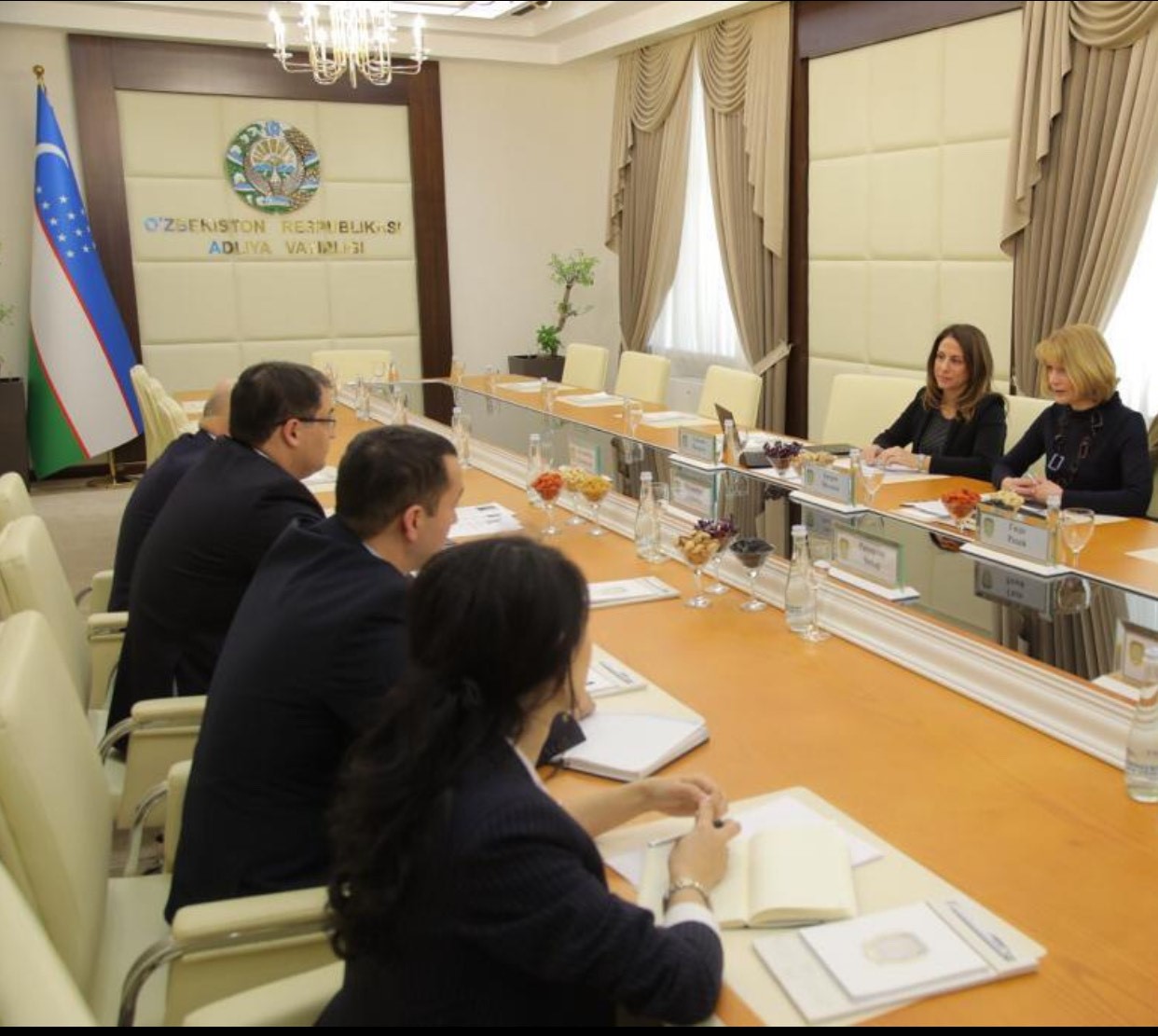 In October 2019, ULaw entered into an agreement with the Ministry of Justice to deliver a feasibility study and provide consultancy services for the establishment of a new International University of Law (IULT).
This project forms a key part of the ambitious legal reform plan of the Government of Uzbekistan. IULT will operate under the auspices of the Ministry of Justice, which is the regulative body for Legal Education in Uzbekistan, and will have full degree awarding powers. ULaw has been invited as the leading UK legal education provider to operate as the academic and quality advisor to the Ministry of Justice.
During the visit, ULaw also participated at the conference on "International Trends In Legal Practice: The application of English Common Law" which was co-organised with the Ministry of Justice of Uzbekistan and the support of the UK Embassy in Uzbekistan and the British Council.
Professor Andrea Nollent, at her keynote speech, referred to the changing paradigms in legal practice, the international application of English common law and the profile of the lawyer of the future.
Professor Nollent said: "I feel deeply honoured to be visiting Uzbekistan and speaking about the application of English Law at the International Legal Practice Conference in Tashkent.
"It is important to state that no system is inherently better than another but each may facilitate particular social and economic outcomes if applied in the appropriate context. I am impressed to see all the emerging trends in the application and practice of law in Uzbekistan and participate in the establishment of the new era of international reform in legal education in Uzbekistan"