One of the UK's longest-established specialist providers of legal education and training in the UK, The University of Law (ULaw), has launched its first international alumni group, the Hong Kong Alumni Network.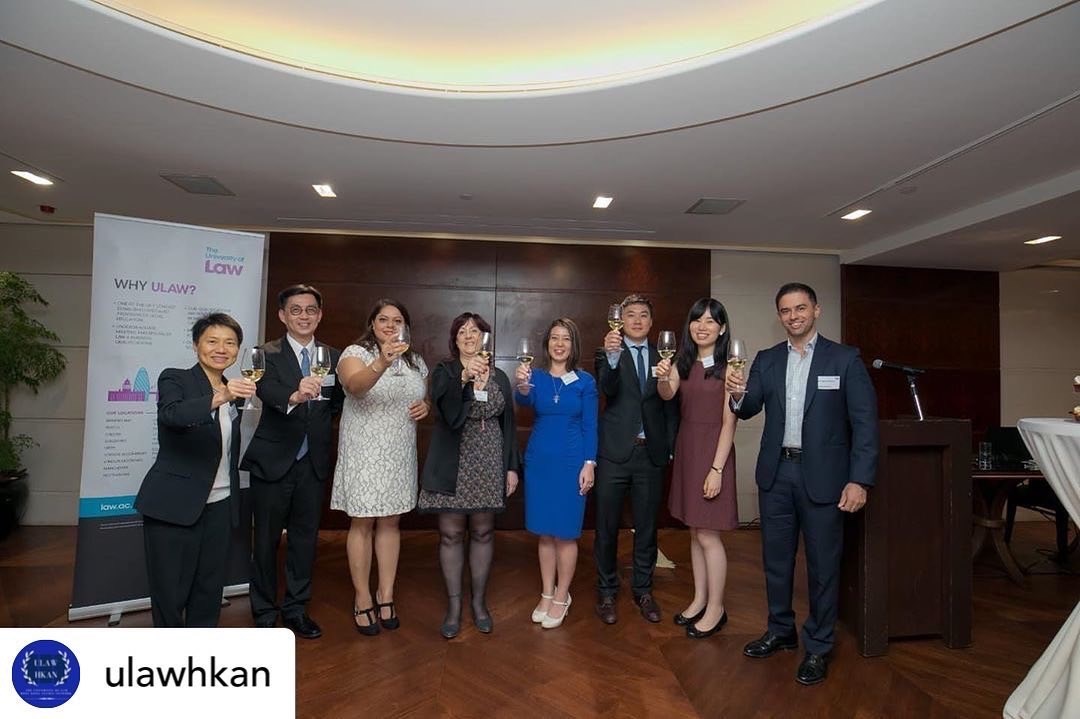 The launch event, held last week in Wan Chai, saw alumni, current students, prospective students and staff come together for an evening of talks and networking. Attendees included Heidi Chu, Secretary General of the Law Society of Hong Kong and Susan Wong, Permanent Magistrate, Hong Kong Judiciary, along with several senior partners from Addleshaw Goddard, Dentons, Pinsent Masons and Deacons.
ULaw's first international network will provide opportunities for alumni based in Hong Kong to meet each other and participate in social activities, business networking, and student mentoring, along with providing an academic focus for alumni by creating a forum for intellectually stimulating talks from local or visiting, distinguished speakers. The network will also allow alumni, both new and old, to keep in touch with ULaw and its associates.
The Hong Kong Alumni Network has TK IU as its honorary president, along with Jessie Leung as Chair, Lenny Cheng as Secretary and Jonie Heung and Mekail Ahmed as Social Secretaries.
Maria Zenon, Senior Alumni Manager at The University of Law, said: "We're thrilled to announce the launch of our Hong Kong Alumni Network. Just like the UK network, the Hong Kong venture will provide opportunities for alumni based in Hong Kong to meet each other and participate in a wide range of social activities, business networking events, mentoring and careers advice. It will also serve as an academic focus for alumni by creating a forum for intellectually stimulating talks and lectures from local, or visiting distinguished speakers."
Jessie Leung, Chair of the Hong Kong Alumni Network, said: "This new network will allow us to promote unity among the university, alumni and current students, connect every one of our Hong Kong alumni and provide support between alumni and current students for career development in law."
Peter Crisp, Pro Vice Chancellor at The University of Law, commented: "I'm always proud to see the numbers of ULaw alumni working and succeeding in the legal sector today. I am thrilled at the opening of our new Hong Kong campus and the efforts that have gone in to creating such a successful and enthused Alumni Network already, after only opening the campus in September."