We hosted Diversity Matters: Gender to highlight the importance of gender diversity and inclusivity in the workplace on March 11th, 2021. Speakers from across ULaw and the legal sector shared their experiences, expectations and advice to help improve gender diversity.
By Cara Fielder. Published 17 March 2021. Last updated 26 November 2021.
As with previous events, Patrick Johnson, Director of Equality, Diversity and Inclusion at ULaw, introduced the evening. He kicked off proceedings by sharing a video of ULaw student entries to the Birmingham Law Society's Spoken Word competition. Their work focused on what equality means to them.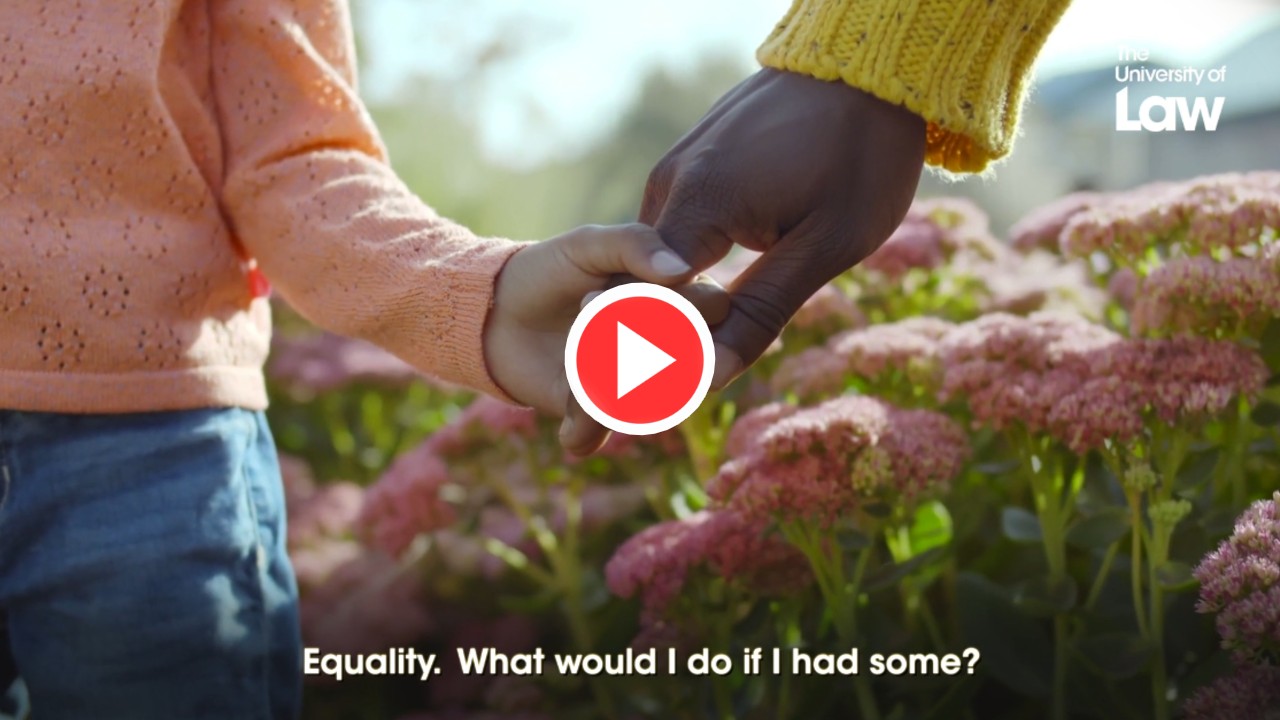 Patrick went on to introduce the first speaker, Nathalie Ramrutton. Nathalie is an in-house trainee solicitor in financial services who pre-recorded her talk. She is a leading member of her workplace's diversity & inclusion council, the first female trainee in her firm, and an advocate for gender and social mobility. She is also a mentor to future trainee solicitors and plays an active role in implementing initiatives that encourage diversity in the profession. Nathalie discussed the evolution of gender equality and the need to keep it as a top priority for the legal profession.
"As someone who experienced barriers entering the profession, my advice to any aspiring solicitors is to take opportunities that come your way and to use that as a learning experience. Remember it will shape you into the lawyer you will become and you must use it to make an impact so that we can continue to make progress to gender equality, diversity and inclusion in the workplace in the long term."
Our second speaker was ULaw's Student Association Women's Liberation Officer Daisy Daynes. Daisy discussed learned gendered behaviour, the concept of the women's bathroom and why it is important to confront the uncomfortable sexism that exists in all of us.
"In my research, I discovered how supporting female economic independence and power could massively contribute to the progress of the national and global economy. A study by the Women's Business Council states that equalising women's productivity and employment to that of a man could increase the UK's GDP (gross domestic product) by 35 per cent - or an additional £600 billion to the UK economy. Businesses would benefit from having a more skilled workforce and the overall quality of products and services would increase because the talent pool has diversified. Therefore, in strict business and development senses, gender equality benefits everyone."
The third speaker was ULaw's Leeds Campus Dean Matt Tomlinson, who also spoke at our recent Diversity Matters: LGBTQ+ event. Matt discussed ways in which businesses can implement positive change for gender diversity and inclusion and his own experience of starting a family while employed in the legal sector.
"The individual you recruit and see to be the top talent today is likely to have periods of their career where their personal commitments will change. The way in which they work will need to adapt if they are going to continue their role. Working in a different way does not mean that the value that individual brings is worth any less than it did before. In fact, by accommodating individuals, it is often found the quality of their output has been improved."
Our fourth speaker was Amel Fenghour, disputes associate at Herbert Smith Freehills. She focuses on high value, big ticket litigation and arbitration, including acting for banks and other corporates. Her experience includes banking litigation, class actions and data and cyber issues. Amel also leads a women associates' group known as the Breakfast Club. She shared insights into the impact of gender in private practice and how firms and individuals can educate, advocate and contribute to positive changes.
"It's not enough to just say you care about gender equality, to host women's events or even to have a women's network. In order for that to be more than window dressing, you also need to make efforts to deconstruct and improve systemic issues that prevent women from progressing, which cause women and people who don't comply with societal gender expectations to step away from a workplace. You need to look at all your processes with a gender lens."
After the talks, our speakers went on to take questions from the audience. These included queries around challenging derogatory gender-based comments and 'maternity penalties' that impact legal careers.
Couldn't make the event? Watch the talks on ULaw YouTube channel.
Our next event in the series, Diversity Matters – Mental Wellbeing, is on 13th May. For further information and to register your attendance for this free-of-charge event, please check your student email.