Master of Science
MSc Digital Technologies for Business and Professionals
Are you looking to gain in-depth knowledge of digital technologies in order to progress your career?
This one year postgraduate degree has been designed for business professionals who understand the importance of digital technologies in business and would like to gain a deeper understanding of these technologies and how they are applied in business. Delivered in partnership with H-Farm in Venice, one semester will be taught in Venice, and one in London, with the third semester being dedicated to the final business project, this is a truly an international qualification.
Why study with us?
• Practical courses delivered by experienced teachers and specialists with industry expertise to boost your employability.
• Focused learning - smaller class sizes mean friendly, personalised teaching, greater interaction and that your views will be heard.
• 100% of our UK postgraduate Business students were in employment 15 months after graduating (Graduate Outcomes 2017/2018).
• Overall 5 Star rating from QS World University Rankings and 5 stars in Teaching, Employability, Online Learning, Academic Development and Inclusiveness.
• Check out how we can support your fees through scholarships and bursaries.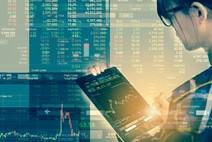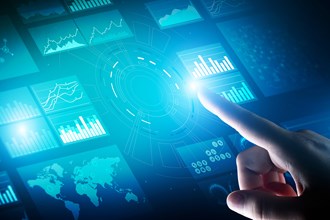 Key Facts
Entry requirements
2:2 or above from a UK Bachelor's degree, or equivalent qualification(s).
Full requirements
Locations
H-FARM (Venice)
Apply
You can apply to study this course directly with The University of Law today.
Course Details
MSc Digital Technologies for Business and Professionals
Our MSc in Digital Technologies for Business and Professionals is ideal for business professionals looking to advance their knowledge on digital technologies. This course will be delivered in an interactive way with a real-world focus to take an in-depth look at technologies such as blockchain and AI and how they are reshaping businesses today.
On successful completion of this course you will master the technical as well as the most critical economic, legal and ethical aspects related to data, blockchain, A.I. and the core concepts of cybersecurity, and feel confident to face the new challenges that lie ahead as we move into this new technological environment.
Programme Demands
The Programme Demands Document oulines the demands of this course so you can assess your ability for the course.
MSc Digital Technologies for Business and Professions (H-FARM) Programme Demands ➔
Course Structure
Course Modules
Legal & Ethical Aspects of Digital Technologies
AI for Business
Blockchain Technologies
Professional Development
Strategy for the Digital Economy
Cyber Security
Data Management in a Digital Economy
Business Project
Course Start Dates
October 2021
MSc Digital Technologies for Business and Professionals

Full-time: H-FARM (Venice)
February 2022
MSc Digital Technologies for Business and Professionals

Full-time: H-FARM (Venice)
June 2022
MSc Digital Technologies for Business and Professionals

Full-time: H-FARM (Venice)
Course Information
Oct 21 - H-Farm in Venice, Italy.
Feb 22 - ULBS, London Moorgate.
June 22 - H-Farm in Venice, Italy.
You will be assessed formally through a mix of individual assignments, group work and Dissertation/Project work.
This course has an innovatively flexible structure, with specific assessments that are conducive to effective learning.
Employability
We Set You Up For Success
We care about your career, which is why we offer support with job applications and other work experience opportunities as soon as you accept your place.
Discover more
Find a career that suits you