Led by Campus Dean Sarah Ramsey, our tutors and professors are dedicated to bringing their real-life experience in practice into the classroom, providing our students with genuine insight into the subject matter. Each of our students are assigned a personal tutor and have regular one-to-one meetings where they can get advice on the course and career aspirations. As regular tutors are based in our campuses they operate an 'open door' policy, so students can talk to them whenever they need to.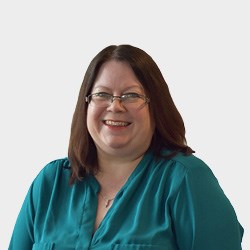 Sarah Ramsey
Campus Dean
Sarah has an LLB (Hons) from Reading University, LPC from ULaw, Postgraduate Diploma in Family Law from MMU and an MA in Educational Leadership & Management from Nottingham University. She is now studying for a Professional Doctorate in Education at The University of Birmingham and is part of the University's Widening Participation and Access Committee. Sarah previously practised as a family lawyer with Forbes Solicitors in Lancashire and has gone on to teach across several programmes and subjects at the University.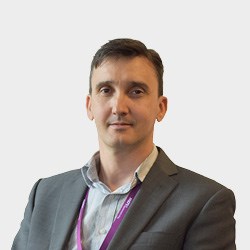 Lee Handy
BPC Programme & Student Lead
Lee studied for the Bar at the Inns of Court School of Law, was called to the Bar by the Middle Temple and commenced pupillage at 2-3 Grays Inn Square. Lee's early practice was split between general civil, criminal prosecution and defence work. He has represented clients before the Magistrates' and Crown court. Lee joined ULaw in 2007 as a tutor and is now Course Leader. He also teaches Advocacy and Communication Skills.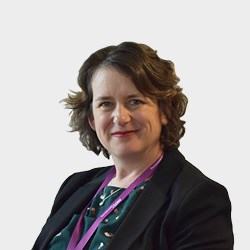 Victoria Weir
Head of Undergraduate Programmes and Student Affairs
Victoria's has degree in History of Art from University of Glasgow. She undertook the GDL at the University of Westminster and the BVC at Inns of Court School of Law. She was called to the Bar in 2003 and started teaching in 2012. Victoria joined ULaw in 2016, teaching on the Real Estate and Family modules. She has a strong interest in these areas of law and aspires to complete her PhD in this area.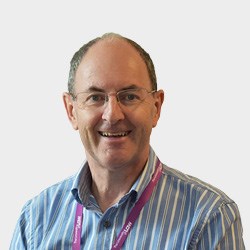 Nick Carter
LPC Programme and Student Lead
Nick obtained a law degree from Cambridge University in 1980 and completed the Law Society Finals at ULaw. He qualified in 1983 and worked for Lovells before joining Wragge & Co. Nick joined Anthony Collins Solicitors in 1998 and was a partner in Commercial Dispute Resolution until 2011. Nick joined ULaw in 2016 and has taught Business Law, Commercial Law and Commercial Dispute Resolution on the LPC as well as the LLB Transactions course.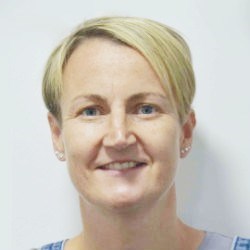 Louise Dalton
Programme and Student Lead - Legal Essentials Graduate Apprenticeships
Louise is a qualified solicitor, having previously taught in further and higher education for several years before entering the legal profession. Louise completed her GDL and LPC/LLM at ULaw after completing a degree in politics at The University of Hull in 1998. Louise teaches Real Estate, Employment Law and Immigration Law on the LPC; Ethics, Land and Tort on the GDL; and Real Estate and Employment law on the LLB, having spent much of her time in practice in the area of property law.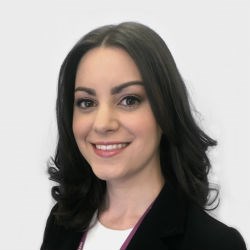 Sophie Jones
Head of Postgraduate Academic Programmes and Student Affairs
Sophie studied her LPC at ULaw prior to commencing her training contract at DLA Piper in 2011. Sophie qualified as an employment law solicitor at DLA Piper in 2013 and gained experience advising national and international business clients on a broad range of employment related legal matters. In 2016 Sophie moved to Capsticks Solicitors, focusing on employment law in the healthcare and social housing sectors. Sophie joined ULaw in 2017 and works as the Programme and Student Lead for Postgraduate Academic Programmes. Sophie also teaches on the LPC, GDL, MA Law, LLB and PSC.
Laura Bradley
Head of Tutors
Laura has an MA in Countryside and Environment Management from the University of Aberdeen and an LLB from the University of Wales, Aberystwyth. She qualified in 2004 at ASB Law and specialised in Private Client. Laura teaches EU Law on the GDL and LLB, as well as Real Estate on the LPC. She is a former GDL Course Leader at Birmingham. She has also published on EU Law matters in the Journal of Criminal Law and is a Senior Fellow of the Higher Education Academy.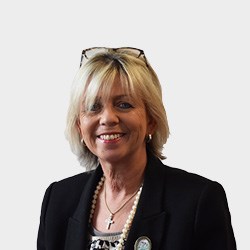 Judi Peachey
Head of Tutors
Judi is a Solicitor and Higher Courts Advocate with an MA in Law and Philosophy from the University of Cambridge. She qualified at Lawrence Graham and worked in areas including property, family, personal injury, licensing, crime and litigation. Judi set up her own criminal law practice in 1997 before moving into legal education in 2007. Judi teaches Crime, Advocacy and Personal Injury on the BPC, Crime and Land on the GDL and Property Law and Personal Injury on the LPC.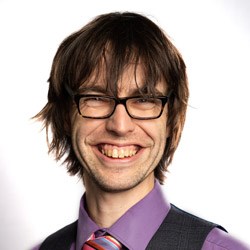 David Green
Academic Manager
David is a solicitor and Higher Courts Advocate. After obtaining his LLB, David was part of one of the first cohorts to obtain their LPC at ULaw's Birmingham campus. Throughout his practice, David specialised in Criminal Law and Advocacy. He began work as an Accredited Police Station Representative at one of the largest criminal legal aid firms in the country, before becoming a solicitor then partner at that firm. He teaches across all programmes, with a focus on Criminal Law, Dispute Resolution and Advocacy.
Read David's latest publication on Exacerbating Long-Term Problems: Covid-19 and Justice in England and Wales.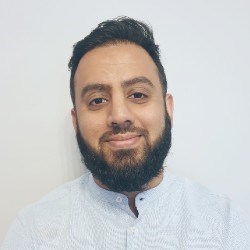 Ramiz Wahid
Academic Manager
Ramiz completed his part-time LLB(Hons) in 2008 and his part-time Legal Practice Course in 2010. Ramiz has spent over ten years working in litigation, personal injury and commercial work having worked in a mixture of large and high street firms. Ramiz joined The University of Law in 2018 and teaches on the LLB and LPC.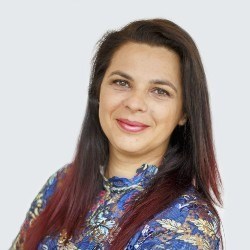 Dessy Ohanians
Academic Resources and Quality Manager (Business School)
Dessy has a BSc (Hons) in Business Administration from Huron University and MSc in Data Analytics and Marketing from Arden University. She has worked in education for over 25 year first as an entrepreneur and then as a managing director of a charity. Dessy transitioned to Higher Education management when she became a managing director of London School of Business and Finance Executive Education in 2014 and subsequently also took on the role of an interim CEO of the London Academy of Trading. Dessy is currently undertaking a PhD study with the University of Worcester Business School researching the topic of applications of artificial intelligence in the field of Marketing.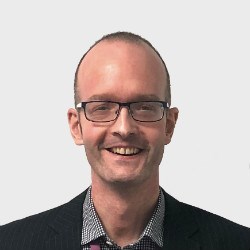 Russell Daw
Senior Tutor and Head of Year 1 LLB
Russell studied the LPC part-time at ULaw. He joined ULaw in 2016 from Weightmans LLP, dealing with civil litigation and specialising in defending industrial disease claims. Prior to that, Russell worked for Howell & Co. as a paralegal, trainee and a solicitor, qualifying in 2004. He teaches Academic & Professional Skills, Common Law Method & Ethics and Tort on the LLB, as well as Personal Injury & Clinical Negligence and Introduction to Professional Practice on the LPC.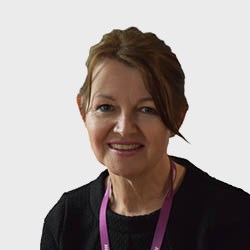 Amanda Bates
Senior Tutor
Amanda has an LLB from the University of Birmingham and complete the LPC at the University of Birmingham. She trained and qualified as a solicitor at Martineaus and later moved to Eversheds. At Eversheds Amanda worked within the Corporate Department, advising on private company acquisitions/disposals and private equity transactions until she moved into legal education in 2002. Amanda teaches Business Law and Acquisitions on the LPC and Tort on the GDL and the LLB.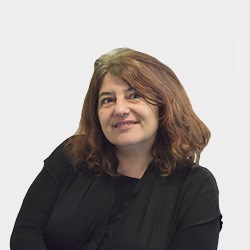 Frances Belfield
Senior Tutor
Frances has a BA in English and Philosophy from Manchester University and studied the CPE and Law Society Finals at Manchester Polytechnic. She qualified at Walker Morris in Leeds before working for Eversheds in Cardiff as a commercial lawyer. Frances started teaching at MMU and taught as a Visiting Lecturer in Intellectual Property at Hong Kong University. She joined ULaw in 2001 and teaches Introduction to Professional Practice and Commercial Law on the LPC and Contract Law on the GDL.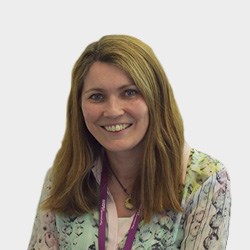 Clare Harris
Senior Tutor
Clare has an LLB (Hons) from the University of Birmingham. She studied for the Law Society Finals at the Chester Campus of the University (then College) of Law. She trained and qualified as a solicitor at Edge & Ellison (now Squire Patton Boggs) before moving to NatWest Bank where she worked as an in-house Real Estate solicitor. Clare joined the University of Law in 2001 and teaches Real Estate and Advanced Real Estate on the Legal Practice Course ('LPC'). She is co -author of the LPC text book 'Property Law in Practice' and contributor to the LPC text book 'Commercial Property'. Clare has also been involved in the design of materials for the SQE courses.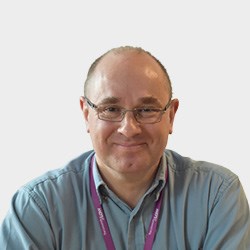 Patrick Murphy
Senior Tutor
Patrick studied Computer Science and Economics at Keele then became a teacher of English in Portugal and Hong Kong. He studied law at the University of Hong Kong before taking the LPC at ULaw. On qualifying as a solicitor, Patrick practised in a high street commercial firm, doing company, commercial and mergers work. His main teaching areas are Contract Law on the LLB and GDL, Business Law on the LPC, the Debt Finance LPC elective and Law and Business on the MSc. He is head of the Foundation Year at Birmingham and teaches its Numeracy and Foundations of Law modules.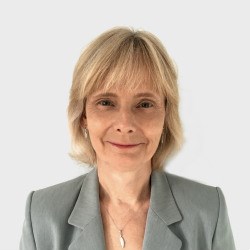 Amanda Powell
Senior Tutor
Amanda is an Associate Professor at The University of Law having previously studied law at Oxford University. Amanda worked as a solicitor in practice for 12 years, primarily in litigation, initially at a large commercial firm and thereafter as a partner in a provincial firm. She completed a Postgraduate Certificate in Education and gained teaching experience in a variety of educational settings, before joining ULaw in 2001. Amanda has extensive experience in teaching and designing course materials in a range of subjects, for both attendance and online undergraduate and postgraduate courses. More recently, Amanda has written the ULaw textbooks for the Solicitors Qualifying Examination for Criminal Law and Dispute Resolution and designed the related Criminal Law modules.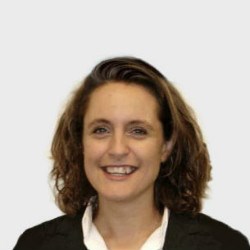 Kate Hall
Senior Tutor
Kate has an LLB from the University of Birmingham and completed the LPC at ULaw. She trained and qualified as a solicitor at Pinsent Masons, working in corporate finance. She spent time in Zurich working with one of the world's largest independent investment firms before moving into legal education. Kate is the Birmingham team leader on the LPC Business Law module. She also teaches various other subjects across the LPC, LLB and PSC including Public Companies, Employment Law and Mergers & Acquisitions.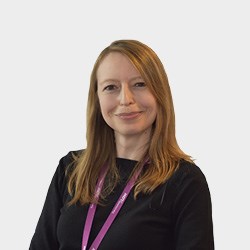 Jo Wylde
Senior Tutor
After achieving an LL.B (Hons) degree and passing the Law Society Finals at the York Centre of the University (then College) of Law she qualified as a solicitor. She worked for several years in private practice (principally in the Real Estate Team at Eversheds in Birmingham) before joining the University and moving into legal education. Jo teaches across a range of programmes at the University, including Real Estate, Advanced Real Estate and Employment on the Legal Practice Course and Land Law at undergraduate and postgraduate level. She has also been involved in the design of the Property Practice course for the SQE and is a Fellow of the Higher Education Academy.
Audrey Cook
Senior Tutor
Audrey is a solicitor who changed her career to law from being an academic. She has a BA (Hons) in War Studies from King's College London, an MA in Industrial Relations and a PhD in Organisational Behaviour from Warwick Business School. After being granted a training contract by Pinsent Masons LLP, she studied the GDL and LPC at ULaw. Upon qualification she practised as a tax lawyer, before specialising as a tax litigator in Pinsent Masons' Contentious Tax team (Tier 1, Legal 500 and Band 1, Chambers & Partners). Audrey's clients included large corporates and multinationals as well as pension funds and high net worth individuals. Her extensive litigation experience includes the Court of Appeal, the Supreme Court and the Court of Justice of the European Union. Audrey now teaches on the BPTC/BPC and LPC programmes, with a focus on civil litigation, dispute resolution and advocacy.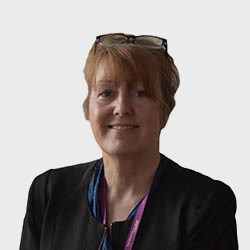 Amanda Wiggans
Senior Tutor
Amanda has an LLB from Warwick University and LLM from Birmingham University. She was called to the Bar and practised as a barrister for 19 years in Birmingham. Amanda joined ULaw in 2007 to teach on the Bar Vocational Course and has worked at the Manchester and Birmingham campuses teaching on the BPC, GDL, LLB and LPC. Amanda is accredited as an advocacy trainer by the Advocacy Training Council and is a member of the PSC Advocacy Skills teaching team.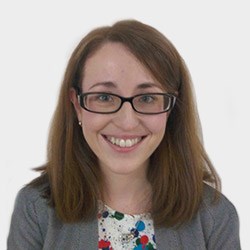 Sinead Hassell
Senior Tutor
Sinead studied Law at the University of Leeds and completed her LPC at the University of Law in Manchester in 2012. She trained and qualified as a Family solicitor at DWF LLP in a team awarded top tier status by the Legal 500. Sinead advised on all aspects of Family Law including divorce and separation, applications relating to children and wealth protection. After 5 years with DWF, Sinead undertook further postgraduate study and obtained a MSc in Psychology. Sinead joined the University of Law in 2019 and teaches on the GDL, LLB, MA and LPC.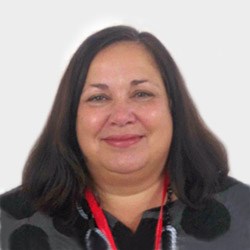 Sarah Coyne
Senior Tutor
Sarah went to the College of Law at Chester and joined what is now MFG Solicitors in 1990, progressing to Partner in 1998. She was a civil litigation specialist, practicing as a defendant and claimant personal injury and clinical negligence solicitor. She also has experience in Crime, Family and Employment. She joined ULaw in 2019 and has taught on LLB, GDL/MA and LPC and is currently assisting in the design of the SQE course. She is undertaking her Post Grad Certificate in Higher Education.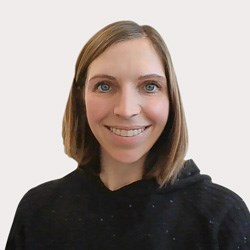 Shona Gazidis
Senior Tutor
Having completed the LPC at ULaw in 2009, Shona joined Powell & Co solicitors and qualified as a Solicitor in 2012. In 2014, she joined the Legal Resources Centre in South Africa, a Human Rights Law firm, where she assisted on landmark cases challenging the government's failure to provide a basic education to children. Upon returning to the UK in 2015, Shona joined Duncan Lewis Solicitors, specialising in Family Law. She teaches Dispute Resolution and the Family elective on the LPC, Tort and Equity and Trusts on the GDL, as well as on the LLB and Foundation year.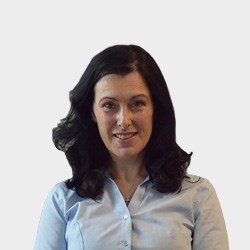 Julia Tozer
Senior Tutor
Julia Tozer has an LLB and Bachelor of Divinity, both from the University of Birmingham, and a diploma in Modern Languages from the Open University. She studied for the Law Society Finals at ULaw's Guildford Campus. She trained and qualified as a solicitor, working in property litigation, and then left private practice to head up an in-house legal team in a charitable housing organisation. Julia teaches Contract and Law in Action on the LLB as well as Real Estate and Dispute Resolution on the LPC.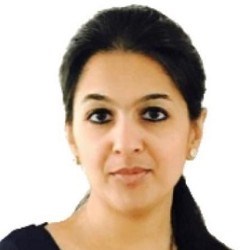 Naznin Ali
Senior Tutor
Naznin is a Solicitor and joined the University of Law from Weightmans LLP. She completed her LLB from the University of Leicester in 2004 and attended the College of Law (now ULAW) in London where she completed her LPC in 2005. She has previously also worked at DAC Beachcroft and Plexus Law. She has over 10 years of experience in Civil Litigation with a specialist focus on Defendant personal injury claims including high value technical Occupiers Liability and Public Liability claims from both a Commercial and Local Authority perspective. Naznin has also appeared as an Advocate on Domestic Violence Protection Order Cases. Naznin teaches across the LPC including Business Law and Practice, Dispute resolution, Personal Injury and Clinical Negligence and Immigration Law.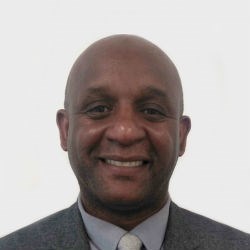 Timothy Hussein
Lecturer (Business and Management)
Timothy has an LLB from the University of Zimbabwe and qualified in his native Zimbabwe in 1992. He worked at some of the largest legal firms there, gaining experience in matrimonial and commercial matters. He holds an MBA and has experience in business and management. Timothy moved to the UK in 2004 and qualified for UK practice. He worked as the deputy principal solicitor of a leading legal charity in Glasgow and as a commercial solicitor in Leicester before joining ULaw.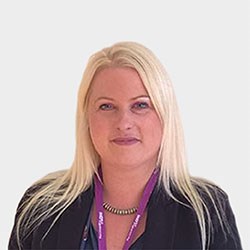 Sarah Berry
Tutor
Sarah qualified as a solicitor in 2006, having studied the LPC at ULaw. From 2006 to 2017 Sarah worked as a Dispute Resolution expert specialising in healthcare. She is a trained mediator and investigator. Alongside her teaching role Sarah continues to practise as an independent consultant and sits on NHS England's Professional Standards Delivery Group, a central appointment concerned with the development of NHS regulation and policy. Sarah primarily teaches Litigation, Tort and Dispute Resolution on the LLB, GDL and LPC.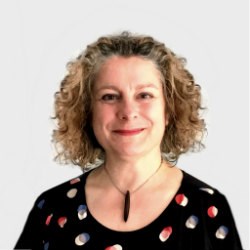 Joanne Ellis
Tutor
Jo qualified as a solicitor over 25 years ago and worked in private practice in the Black Country. She was a family practitioner and member of the Law Society's Family Practitioner Panel. Since leaving practice she has been a Visiting Lecturer at the University of Wolverhampton and UCE, a technical advisor with the SRA and a tutor with CILEx Law School.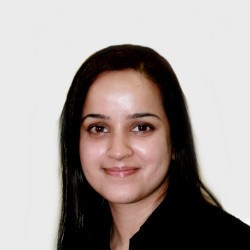 Razwana Mahmood
Tutor
Razwana completed Legal Practice Course in 2006. Razwana has over ten years of experience working within the field of commercial litigation, on behalf of both Claimants and Defendants. Her experience includes cases on behalf of large commercial clients, and dealing with technical high value litigated cases to include multi-party litigation, personal injury, employment liability and public liability matters. Razwana joined The University of Law in 2018 and teaches on the Legal Practice Course, Professional Skills Course and the SQE course.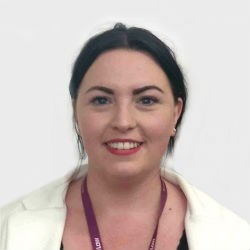 Stephanie Whittall
Tutor
Stephanie studied Law at The University of Birmingham and volunteered as an advisor at Citizens Advice before completing her LPC at The University of Law. Stephanie trained and qualified at The Wilkes Partnership LLP, working for the Birmingham based firm for ten years. Qualifying as a solicitor in 2010, Stephanie worked predominantly in public children law and achieved The Law Society Children Law Accreditation. Stephanie joined The University of Law in 2018 and teaches across LLB, GDL, MA and LPC programmes.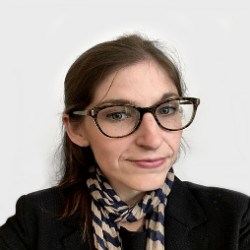 Amy Holloway
Tutor
Amy studied a Sociology degree at the University of Warwick before completing her GDL and LPC at ULaw, Birmingham. Amy trained and qualified as a Family solicitor at a small high street firm advising on all areas of Family Law. She then specialised in Children Law and became an accredited member of the Law Society's Children Panel, which allowed her to represent children in children law proceedings. Amy joined ULaw in 2018 and teaches on the LLB and LPC.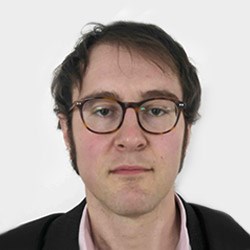 Timothy Sayer
Tutor
Tim studied at the universities of Aberystwyth, Oxford, Newcastle, and the University of Law itself. He started his career as a civil servant working on policy development. He subsequently qualified as a lawyer in the Government Legal Service in 2012, and worked thereafter in the fields of public, EU and environmental law. He left practice in 2016 to undertake doctoral research (looking at the impacts of public law doctrine on the political constitution, with a focus on the UK Supreme Court). He has been a tutor at the University of Law since 2019.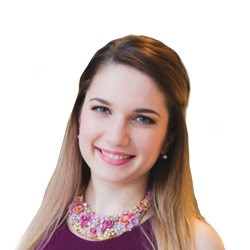 Nataliya Manskova
Tutor
Nataliya is a barrister with an LL.B. in Law with Business Studies from the University of Birmingham and an LL.M. in Public International Law from Leiden University, the Netherlands. Nataliya has worked in The Hague for a number of international organisations, including the United Nations International Criminal Tribunal for the Former Yugoslavia and the Organisation for the Prohibition of Chemical Weapons. She has also managed a team in a London start-up, and volunteered for a wide range of charities. Nataliya completed the BPTC at ULaw and was a Middle Temple and ULaw Advocacy Scholar. She is a tenant at St Mary's Chambers in Nottingham, having successfully completed her specialist family law pupillage. She divides her time between practice as a barrister and teaching at ULaw.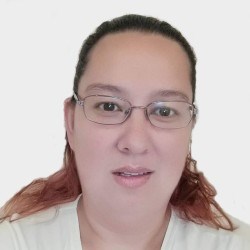 Tess Edge
Tutor
Tess was a family barrister until 2015 when she 'retired' following the birth of her son. She initially practiced Criminal Law before finding her niche in children matters, particularly care cases. Tess qualified with an LLB (hons) from the University of Derby and attended the Bar Vocational Course at the Inns of Court School of Law (now part of City University, London). In 2017 she returned to studies and completed her PGCE. She joined the University of Law in 2019, initially as a Visiting Lecturer and then as a permanent Tutor. She has taught on the LPC, GDL and LLB courses.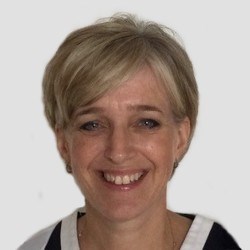 Kathy Garside
Tutor
Kathy graduated from Cambridge University with an MA in Law and after completing her Law Society Finals trained in London. She joined Gowling WLG (then Wragge & Co) as a newly qualified solicitor in 1995. As a Legal Director in their Dispute Resolution Group, Kathy specialised in all forms of commercial dispute resolution, including international arbitration and complex litigation in the Business and Property Courts. Kathy joined ULaw in 2020 and teaches Civil Litigation, Commercial Law and Commercial Dispute Resolution on the LPC as well as several of the professional practice modules.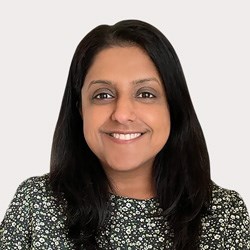 Poonam Barnes
Tutor
Poonam is a Solicitor who joined The University of Law in 2022 following 15 years in practice. Poonam obtained her LLB in 2003 and completed her Legal Practice Course in 2004. In 2005, Poonam commenced her training contract at Challinors inc Cartwright & Lewis in Birmingham before qualifying in 2007. Upon qualification, Poonam joined DAC Beachcroft as a Solicitor where she remained for over 10 years. Poonam's primary practice area during this time was insurance litigation on behalf of Defendants. Poonam has acted for a number of major commercial insurers and public bodies in the defence of a variety of civil claims. In 2017, Poonam joined MFG Solicitors as a Solicitor, ultimately progressing to Associate, where her practice area covered handling personal injury, clinical negligence and property litigation matters. Poonam teaches across the LLB and LPC at ULaw.