Mishcon de Reya are London based indepedent law firm with an international community of clients. Their work is cross-border, multi-jurisdictional and complex. Their clients are dynamic and sophisticated, and building strong personal connections with clients and their businesses is important to Mishcon de Reya. It is for these reasons they say 'It's business. But it's personal'.
Top three things they look for in graduates
We want you to be really interested in Mischon, know what we do and actually want to work for us
We want you to be able to work really well in a team
Passion – because everybody at Mischon is passionate about what they do and wants to deliver the highest possible value to the client
Hear more from Mischon de Reya about their training contracts, what makes a good lawyer and some tips on securing a training contract if you are considering a career in law.
Recruitment cycle dates
They open their application process for graduates around mid-August and once you have completed two years of university, then you're free to apply.
Moving from the LPC to the SQE: They've transitioned already.
How to contact them
Name of recruiter: Annabel Hale, Graduate Recruitment and Development Manager – email [email protected]
For more information visit their website: https://www.mishcon.com/graduates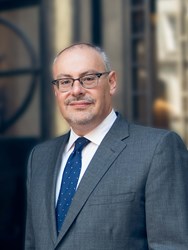 Alumni Stories: James Libson | Head of Mishcon Private, Partner
"I greatly enjoyed the learning and course structure at The University of Law."
Read James' story