Amid ongoing easing of lockdown restrictions, The University of Law (ULaw) has announced plans to re-open all its ULaw UK campuses for staff and students in September.
As part of the ULaw's plans to reopen, a number of measures will be introduced to ensure the safety and wellbeing of staff and students. Measures will include temperature checks on arrival, sanitiser stations, perspex screens, enhanced and increased cleaning schedules, antibacterial wipes and products available at touch points e.g. printers, one-way walking systems and social distancing with clear markers on the floors.
These measures will help ensure all staff and students are protected against the virus and are adhering to Government guidelines.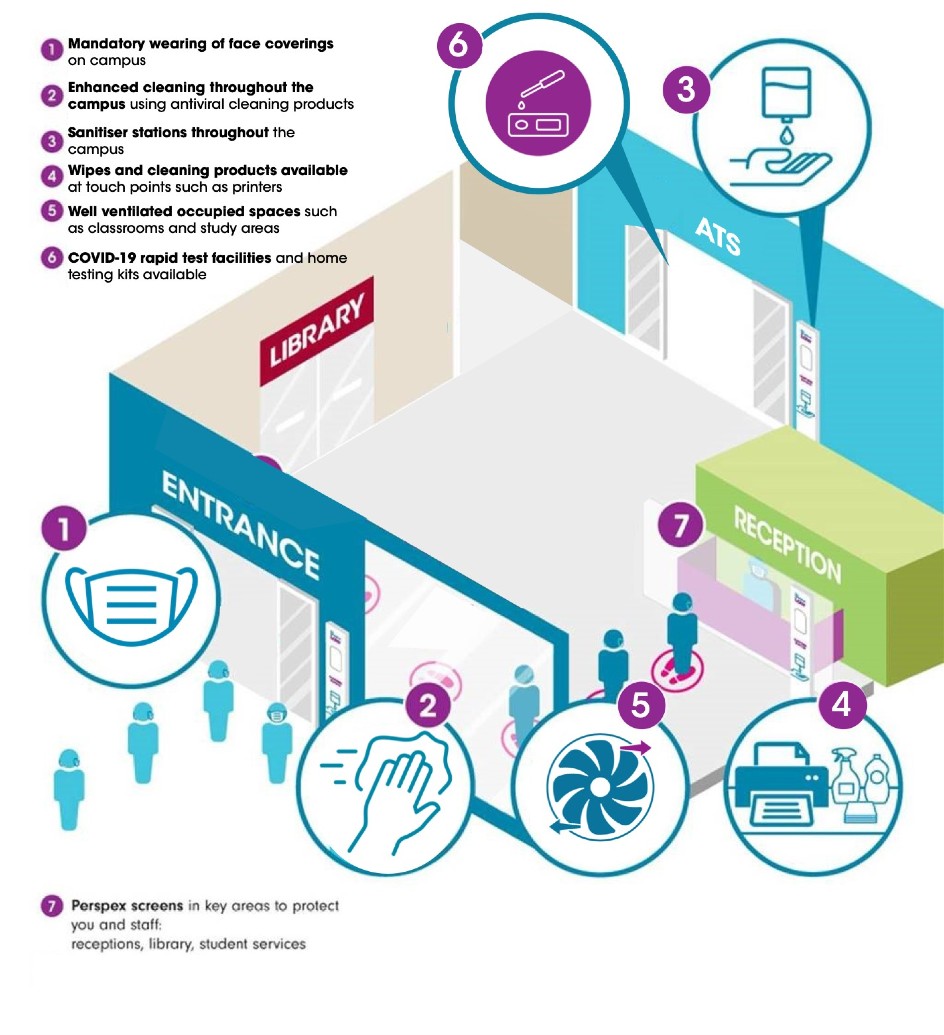 Further alleviating uncertainty among prospective students, the university is also offering flexible study options for students via its Study Guarantee, including the option to start classes at one campus and switch to another at a later date, as well as online and blended learning courses. These online and blended learning courses will all follow the same experience, quality of teaching and material as those studying on-campus, but students can take them whenever and wherever is best for them.
ULaw has produced a video outlining the safety measures and study options for students which can be viewed here.
Commenting on the plans, Professor Andrea Nollent, Vice-Chancellor and CEO of ULaw says: "Although we continue to face uncertain times, we fully expect our campuses to reopen in September and are doing all we can to ensure the health and wellbeing of all our staff and students by introducing several safety measures on campus.
"It is understandably a worrying time for students who are set to begin their studies at one of our campuses in September. That's why we introduced our Study Guarantee, which promises students that even if our campuses aren't able to open, or if they cannot travel there for whatever reason, their studies won't be affected and they will be able to begin their university life as planned.
"We know students are keen to continue on their journey to fulfilling their career ambitions and at ULaw we remain committed to supporting them."
To find out more about ULaw's plans for September: https://www.law.ac.uk/study/