The University of Law Executive Team is responsible for the strategic development and day-to-day management of the University.
Through innovation, diversification and continual growth, we always aim to adhere to our principal mission of delivering an outstanding academic and employment-focused education to all of our students.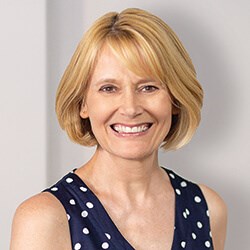 Vice-Chancellor & CEO
Professor Andrea Nollent
Professor Nollent is The University of Law's Vice-Chancellor & CEO, a position that she has held since 2016.
Andrea began her academic career at Sheffield Hallam University, where she rose rapidly to become Head of the Law School and then Assistant Dean of Faculty leading a wide range of professionally accredited academic schools. She then went on to become the Dean of Nottingham Law School at Nottingham Trent University, one of the largest full service law schools in Europe. She is Visiting Professor at the University of Paris Est.
Andrea's career has focused on the development of innovative academic and professional courses, securing sustainable growth and expansion of the portfolio whilst consistently enhancing the experience and outcomes for students and client firms. She has extensive international experience of developing collaborative degree programmes and professional training across a range of jurisdictions.
Andrea has published widely in the fields of comparative legal education and the internationalisation of higher education policy, attracting extensive research funding for her work.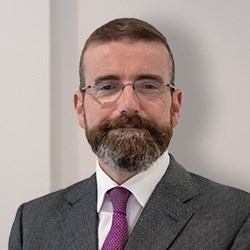 Deputy Vice-Chancellor, Law
Professor Peter Crisp
Having read Philosophy as an undergraduate, Peter switched to law qualifying as a Barrister at the Chancery Bar specialising in property and land law. Peter began his career in legal education at BPP Law School in 1997 as a lecturer on the Graduate Diploma in Law and Bar programmes. He served as Dean and CEO of BPP Law School from 2003 to 2017 and was a co-founder of BPP University.
Peter is non-executive Chairman of the Support Through Court, a major legal charity which supports litigants in person through the civil and family courts.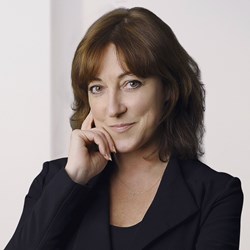 Deputy CEO
Elisabetta Ceragioli
Elisabetta brings a wealth of experience in business transformation and growth having successfully established the first Asian campus for the London School of Business and Finance in Singapore.
She has operated as interim CEO at GISMA Business School in Germany to re-establish operational effectiveness and most recently has been supporting GUS as Director of Business Transformation looking at the establishment of shared services for the group.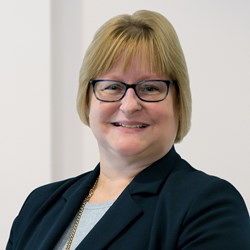 Deputy Vice-Chancellor, Academic
Professor Joanna Ballard
Having started her career as a solicitor working in local government and private practice, Joanna joined the College of Law in York in 1989 as a tutor specialising in civil litigation, employment and public law. She joined the York management team in 2002, becoming Deputy Director Academic, with particular responsibility for the delivery of the Graduate Diploma in Law programme at the Centre. She was also instrumental in the innovative design and delivery of the online programme.
Since then Joanna has managed a number of key programme development initiatives, including development of the LLB. Appointed as Pro Vice-Chancellor, Academic Development in November 2018, Joanna now has responsibility for the overall development of our undergraduate and postgraduate academic and professional programmes.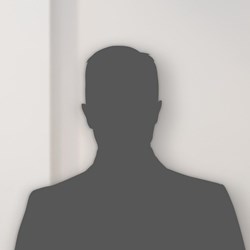 Chief Financial Officer
Adelbert Jennings
After reading Economics at Queen's University of Belfast and having gained blue-chip commercial and operational experience, Adelbert specialised in finance, qualifying as an ACCA accountant.
Adelbert brings a wealth of financial leadership experience from both educational and commercial sectors internationally. He has managed complex structures and highly performing finance teams in rapid change settings. His focus is on driving sustainable top and bottom line growth, through the provision of stable financial controls, highly engaged teams, insightful analysis and effective board-partnerships.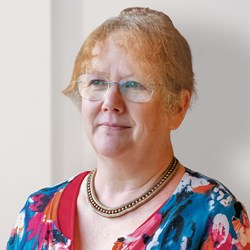 Academic Registrar
Joanna Wagstaffe
Joining The College of Law in 1996, Jo worked in the Assessment Office in Bloomsbury. She was one of the first recruits to the new Academic Registry established in 2002, becoming Academic Registrar in 2012. Responsible for standards and quality assurance of all our programmes, Jo works closely with colleagues throughout the University. She has been integral to the University's successful degree awarding powers application and renewal, and is committed to maintaining excellent relationships with the QAA, OfS, the OIA and other external bodies.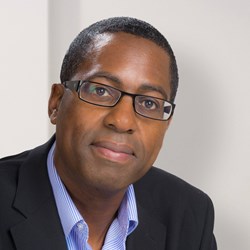 Pro Vice-Chancellor Diversity, Inclusion & Students
Patrick Johnson
Patrick has responsibility to develop and embed EDI strategy at the University, ensuring that the EDI agenda is inherently considered and factors in everything that we do.
Previously, Patrick was Head of Equality, Diversity and Inclusion at the University of Manchester for over 13 years. During this period, he was a member of numerous national committees in relation to diversity and inclusion. He is currently a commissioner with the Disabled Students' Commission (DSC) and is Deputy Chair of the Equality and Diversity Advisory Panel for Research England's Research Excellence Framework 2021.
Patrick also has over 16 years' experience in the field of careers information, advice and guidance. This role included working with major graduate employers to develop 'Positive Action' initiatives such as mentoring and internships targeted at underrepresented groups, to help increase their employability.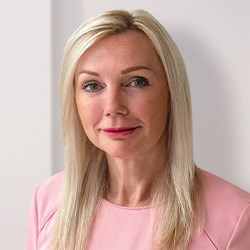 Chief People Officer
Katy Camidge
Katy joined the College of Law in 2012, initially supporting a number of our Northern campuses in an operational HR Business Partner role. Since then she has been promoted into increasingly strategic and senior positions, including Head of Talent and Employee Relations and HR Director; in 2022 she joined the Executive Board as Chief People Officer (CPO).
As CPO, Katy has a team of over 20 people in the UK and a linked HR service in GUS Education India. Her focus within the Executive will be to advise on and ensure the alignment of our people strategy with the University's 5 year plan, including people services, reward, benefits, recruitment, development and systems.
Katy has previously held HR positions in legal practice and the Department for Education.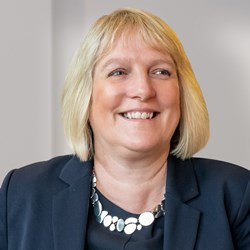 Chief Operating Officer
Lesley Hill
Joining The College of Law in 1997 Lesley's first role was that of Head of Operational Services for the London Bloomsbury Centre. Appointed Centre Director in 2012 she has been an integral member of the University's senior management team throughout the transition from charitable status to privately owned University. Appointed Chief Operating Officer in July 2016, Lesley now assumes responsibility for the delivery of the University's operational services.
Lesley has previous management experience in The University (NLS) and Law Firm (Jones Day) sectors.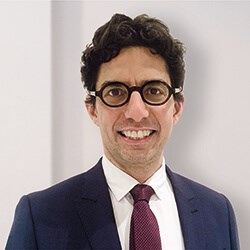 Pro Vice-Chancellor, Business and Science
Professor Marco Mongiello
Marco is responsible for the leadership and success of ULaw Business and Science in the UK and internationally. With over two decades of experience in UK Higher Education, Marco champions the vision of bringing a positive impact on society, by contributing to and nurturing the values of responsible and creative leadership in businesses and wider communities globally, through education.
Previously, Marco has served the University of Surrey as Dean International, and Executive Director for PG Programmes in the Business School. Prior to that, he served at the Imperial College Business School, where he led the MSc Management programme, launched the MSc Innovation, Entrepreneurship & Management, transformed the Executive MBA Programmes and created Student Experience events of national resonance. Marco contributes to the operations of international bodies aimed at upholding and redefining the highest standards of education globally.
Marco holds a PhD in Accounting and is a Chartered Accountant with the ICAEW and has a research interest in performance management.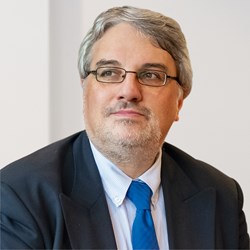 Pro Vice-Chancellor, International Development
Vassilis Konstantinou
Before his appointment, Vassilis Konstantinou held the position of Pro-Vice-Chancellor for International Development at the University of South Wales (USW) and before that he was the Dean of the Faculty of Engineering, Computing and Science at the University of Glamorgan and Dean of the Harrow School of Computer Science at the University of Westminster.
Vassilis is an executive level academic manager with substantial experience in major academic and industrial partnerships, international collaborations, branch campus development, innovative revenue strategies, and use of online interactive systems for TNE. He also possesses significant management of change experience having led major post-merger restructuring projects at the University of South Wales and campus realignment projects at the University of Westminster.
His research interests include image processing, cultural heritage preservation using innovative AI-based technologies, intelligent content-based multimedia search and retrieval methods, and Human-centric user interfaces.