Master of Science
MSc Business Intelligence and Analytics
Are you looking to enhance your skills in some of the most sought-after positions in international jobs markets?
This one year postgraduate course (or 18 months with work placement) is designed for data scientists, data engineers and business analysts looking for multidisciplinary skills and the ability to link analytics to creating value for any business. The course integrates problem solving and technical ability, provides end-to-end skills in developing web based apps for decision-making, integrates market-leading technologies (one or more of, for example, SAS, Python, MySQL Workbench, Caspio, Wordpress, R) and includes prototyping a real client based data driven decision making app, considering its strategic value, business improvement, and/or as a basis for new products, services and entrepreneurship.
CEOs and business leaders tell us they're looking for employees who can solve problems in technology-rich environments and link their work to business value - this has driven our focus to equip you with essential cutting edge knowledge and skills to succeed.
Why study with us?
• Practical courses delivered by experienced teachers and specialists with industry expertise to boost your employability
• Focused learning - smaller class sizes mean friendly, personalised teaching, greater interaction and that your views will be heard
• 94% of postgraduate students in employment were in Highly Skilled Occupations 15 months after graduating (2018/19 Graduate Outcomes data). Contains HESA Data © HESA 2021 (www.hesa.ac.uk)
• Check out how we can support your fees through scholarships and bursaries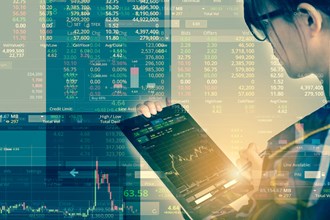 Key Facts
Entry requirements
2:2 or above from a UK Bachelor's degree, or equivalent qualification(s)
Full requirements
Apply Directly
You can apply to study this course directly with The University of Law today.
Course Details
MSc Business Intelligence and Analytics
Our MSc Business Intelligence and Analytics is a one year course ideal for students with a numerical background who have an interest in acquiring an in-depth specialist knowledge and a critical understanding of the key aspects of data management and analysis. Through interactive and practical learning, you will get to understand and experiment with technologies first-hand, whilst learning about the importance of maintaining up-to-date systems to ensure information remains valid, useful and protected.
We have designed this course to give you the best possible opportunities to explore and learn about the new tools available to apply correct statistical techniques for decision making and develop the required skills to communicate your findings in ways that non-data scientists will understand. You will also receive plenty of support in the expansion of your research skills through our Research Methods and Professional Development exercises, created to complement your dissertation project.

Should you be unable to complete the full programme, you may still be awarded a Diploma or Certificate depending on terms completed


Course Tutor - John Kawalek
An international consultant, academic and entrepreneur, he specialises in Systems Thinking and Digital Transformation, to achieve leaps in business growth and performance improvement. With a successful career spanning over 30 years, John Kawalek currently holds a number of roles including Senior Industry Adviser at European Bank for Reconstruction and Development. He is Director of CrowditBuildit Ltd, a crowdfunding property development firm, as well as a Partner at The Consultancy Academy Ltd. He is also a Non-Executive Director at WeDo3DPrinting.com.
Hear from John Kawalek about this course and the field of Business Intelligence and Analytics.
THE ULAW STUDY GUARANTEE
Whether it's face to face or online, our law and business programmes will always be available to you whatever you choose. That's our guarantee.
Find out more
Course Structure
Compulsory modules
Data Discovery Visualisation (30 credits)
Data-driven Decision Making (30 credits)
Predictive Analytics (30 credits)
Research Methods and Research Based Output (60 credits)
Elective modules
Choose one*:
Blockchain (30 credits)
Fintech (30 credits)
Strategy for the Digital Economy (30 credits)
*All elective modules are subject to availability.
Want to study in Berlin?
Get more information about this course and the GISMA campus in Berlin via their website.
More information
Course Start Dates
October 2021
MSc Business Intelligence and Analytics

Full-time: GISMA Business School (Berlin) and London Moorgate
February 2022
MSc Business Intelligence and Analytics

Full-time: GISMA Business School (Berlin) and London Moorgate
June 2022
MSc Business Intelligence and Analytics

Full-time: GISMA Business School (Berlin) and London Moorgate
Course Information
To get a full picture of how studying this course works during the year, take a look at our course date breakdown.
You will be assessed formally through a mix of individual assignments, group work and Dissertation/Project work.
This course has an innovatively flexible structure, with specific assessments that are conducive to effective learning.
Employability
We Set You Up For Success
We care about your career, which is why we offer support with job applications and other work experience opportunities as soon as you accept your place.
Discover more
Find a career that suits you