The Online Campus, led by Campus Dean Carol Draycott, has two distinct but complimentary faculties: The Law School and The Business School, working alongside each other to provide excellent online tuition, whatever your ambitions. Our dedicated tutors are all industry professionals using their real-life backgrounds together with their online teaching expertise, to ensure you receive the very best online learning experience preparing you for the next step in your chosen career. In addition to your subject tutors you will also be assigned a personal tutor who is on hand to help guide you through the course.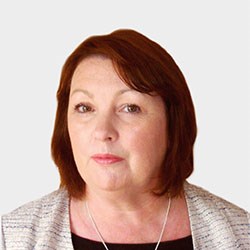 Carol Draycott
Campus Dean
Carol qualified as a solicitor in 1987 and specialised in Litigation and Family law. She joined The University of Law in 1990 as a tutor and gained a PGCHE in 2001; became a Deputy Director in 2006 and in 2008 became an Associate Professor. In 2010 Carol became Campus Dean in Chester. In 2016 Carol became of Head of Working with Others, whilst retaining her role as Campus Dean. Carol supervises Tort on the i-GDL and Personal Injury on the i-LPC.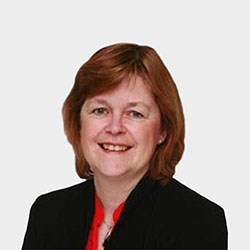 Susan Evans
i-LLB Programme & Student Lead
Susan has been involved in the design and delivery of legal education courses for over 20 years, having qualified as a solicitor in 1988. Her main areas of expertise are Criminal and Employment law. Sue sat as a fee-paid judge at the Employment Tribunal from 2010 to 2014 and is regularly involved in the design and delivery of new and innovative courses. She is looking forward to providing tutor support to you as you begin your studies.
Raury Mason
GDL/MA Law Programme & Student Lead
Raury qualified as a solicitor in 2005, having studied the LPC at The University of Law's Chester Campus. He was a Commercial and Property Litigation specialist, handling complex disputes in the First Tier Tribunal Property Chamber, County Court, High Court and Court of Appeal. Before joining ULaw, Raury was Head of Debt Recovery at a large law firm in Manchester. Raury joined ULaw in 2017 and teaches business law subjects on the LLB, GDL and LPC.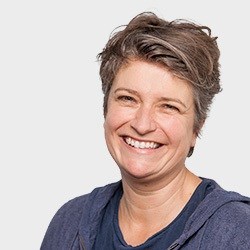 Kate Smith
Online Programme & Student Lead
Kate graduated with an MA in English Literature from Cambridge University before completing the GDL. She practised first as a barrister and then a solicitor, primarily in the health care regulatory sector. She's also a qualified commercial mediator (CEDR). Kate taught Tort for many years at BPP University, both face to face and online and was module leader for the LLB, GDL and LLM courses. She has also taught, among other things, Criminal law and English Legal Systems, plus Medical Law and Ethics and Mental Health Law at the University of Westminster. She is an external scrutiniser for CILEx is currently writing a book on Tort Law. Kate designed the Mental Health Law Masters module at ULaw and co-designed the Medical Law and Ethics module. She also writes fiction and her first novel, The Negligents, was published by Valley Press in 2018.
John Roberts
LPC Programme & Student Lead
John qualified as a Solicitor in 2008, having studied the GDL and LPC at The University of Law's Chester Campus. After qualifying, he worked in private practice and specialised in commercial property and planning at Hill Dickinson's Liverpool Office. He joined BPP as an LPC and GDL tutor in 2014 and became the LPC Programme Leader at its Manchester and Liverpool Centres in 2016. John joined The University of Law's Online Campus as LPC Programme & Student Lead in September 2020 and currently supervises Business Law and Practice and Real Estate on the LPC. His teaching experience also includes Solicitors' Accounts, Professional Conduct and Regulation, Advocacy and Advanced Real Estate on the LPC and Equity & Trusts on the GDL.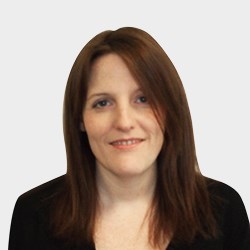 Karen Watts
Senior Tutor and Teaching Fellow
Karen is the Programme and Student Lead for the Online LPC and holds a Masters degree in Law. She trained and qualified with Kennedys before joining Fieldfisher (then Field Fisher Waterhouse), both firms based in the City of London. Her practice area is Civil Litigation and Dispute Resolution. She has taught on the GDL, LPC, and, prior to her current appointment she held the position of Course Leader for MA Law at the Moorgate Campus.
Anne Dyne
Senior Tutor
Anne qualified as a solicitor in 1987 and joined the Crown Prosecution Service in Merseyside where she trained as a Youth Court Specialist. She became a Senior Crown Prosecutor in 1990, working cases at both the Crown and Magistrates' Courts. Anne joined ULaw in 2001 and teaches Dispute Resolution and Advanced Criminal Practice on the LPC, Crime and Ethics on the GDL and primarily Crime on the LLB. Anne is also a shareholder and company secretary in Dyne Solicitors Ltd.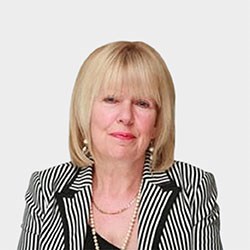 Heather Eadsforth
Senior Tutor
Heather qualified in 1979 and worked in private practice, specialising in Civil Litigation and Family Law. She joined ULaw in 1982, teaching a wide range of subjects. She serves as a Magistrate in the adult court and is also a Family Judge in the Family Court in Liverpool. Heather also has experience as a Lay Manager for a mental hospital in North Wales, all of which has greatly enhanced what she brings to the classroom.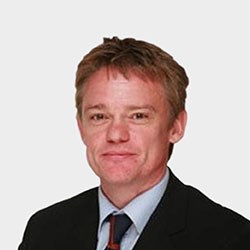 Carl Price
Senior Tutor
Carl Price is a solicitor who qualified in 1999 and worked in private practice specialising in Commercial Litigation. Carl joined The University of Law in 2002 as a tutor and continued his areas of practice in the classroom teaching Litigation, Commercial Dispute Resolution and Tort. In 2005 Carl gained a PGCHE and became a Senior Tutor. Carl is the designer and Module Lead for the GDL Tort module.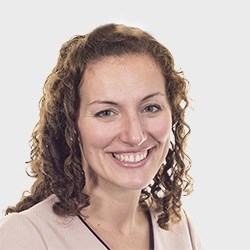 Tamzin Twohy
Senior Tutor
Tamzin Twohy is a senior tutor for the Online Campus. Tamzin graduated from Oxford University with a double first in Jurisprudence and obtained a distinction on the LPC at the Oxford Institute of Legal Practice. She trained at Slaughter and May and went on to join Eversheds. After leaving private practice, Tamzin joined the University and was made a Fellow of the Higher Education Academy. She has taught on the LPC, GDL, LLM and PSC, with her main interests being in Corporate and Commercial Law.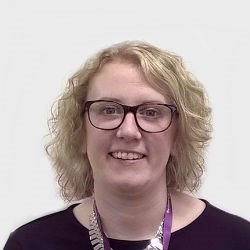 Sarah Roberts
Senior Tutor
Sarah Roberts is a Solicitor who qualified in 2009, having studied the LPC at the University of Law's Chester campus (then the College of Law), and worked in Private Practice specialising in Personal Injury. Sarah trained at a specialist Personal Injury firm before moving to Weightmans in Liverpool. Sarah joined the University in 2018 as a tutor, where she currently teaches Business Law Practice, Law and Business, Solicitors Accounts and Personal Injury and Clinical Negligence on the LPC as well as Tort on the online LLB and GDL programmes. Sarah is joint module lead for the Business Law and Practice course, University wide, and subject lead at our Chester, Liverpool and Online campuses. Sarah became a senior tutor and FHEA in 2020, and is currently working towards her PGCHE.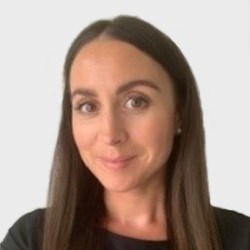 Sarah Hayes
Senior Tutor
Sarah is an alumna of ULaw and qualified as solicitor in 2013. She specialised in Family Law, winning a national award during her time in practice, and was personally mentioned in the Legal 500 twice for her work in this area. Sarah has been an active member of Resolution, having previously served on its national Domestic Abuse Committee. Sarah became a Fellow of the Higher Education Academy in 2020 and her primary subjects are Dispute Resolution, Crime, Human Rights and Family, which she teaches across the LLB and LPC programmes. Sarah is also a trustee for a local charitable organisation.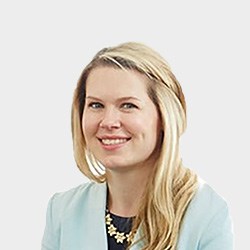 Orla Gillet
Senior Tutor
Orla is a Senior Tutor and joined the University in 2014, first teaching at the Manchester Campus before transferring to ULaw Online in 2020. She teaches across all undergraduate and postgraduate programmes, with a primary focus on Employment Law, Public Law, Introduction to Professional Practice and Actions. Prior to joining the University, Orla worked as a specialist employer lawyer within a number of international law firms providing advice across the full spectrum of employment law ranging from employee relation matters to contentious Employment Tribunal work. Orla was admitted as a Fellow of The Higher Education Academy in 2017.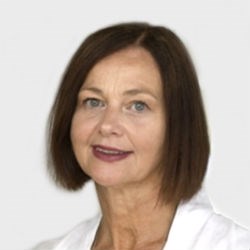 Beverley Brierley
Tutor
Beverley qualified as a solicitor in 1995. She has spent over 20 years as a family law practitioner in Manchester and Cheshire. Beverley started as a Visiting Lecturer in 2008 while still in practice. In addition to Family Law, she teaches Public Law on the GDL and Real Estate on the LPC course as well as supervising online students on the LLB, GDL and LPC. Beverley also continues to practise as a mediator.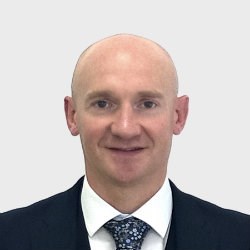 Peter Mellody
Tutor
Peter qualified as a solicitor in 2003, having studied the GDL at The University of Law's Chester Campus. As an Employment Lawyer and Commercial Litigator he acted for commercial clients and several English Football League Clubs. He also managed several mid tear law firm Personal Injury Departments. Peter joined The University of Law in 2017 and now primarily teaches Litigation, Employment Law and Crime subjects on the LLB, GDL and LPC.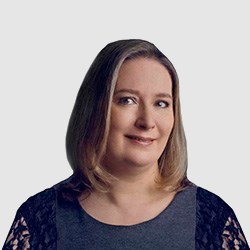 Melanie Laithwaite
Tutor
Melanie joined ULaw after 16 years in-house at NBCUniversal, serving as Chief Legal & HR Officer and member of the international senior leadership team, coordinating a team of 200+ covering over 35 countries. Prior to that, she trained and qualified into the Company/Commercial Media team at DJ Freeman (now CMS). Melanie studied law at the University of Nottingham, before completing her LLM in International Law at the Vrije Universiteit Brussels and her LPC. She is dual qualified and now teaches Business Law and Mergers & Acquisitions.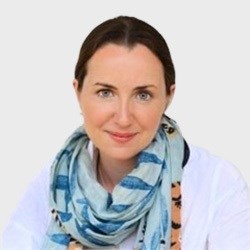 Alex Mason
Tutor
Having completed her training contract at Hill Dickinson LLP, Alex joined its Corporate team where she worked for a further seven years. Following a year at Chester based commercial firm, Walker Smith Way Limited, Alex moved to Knights PLC where she worked in the Corporate team for five years, primarily carrying out M&A transactional work. Alex worked as an Associate Academic at Ulaw before joining as a Tutor in 2020. Alex teaches and supervises on a number of ULaw courses and is a Personal Tutor, where she provides pastoral care for students studying remotely.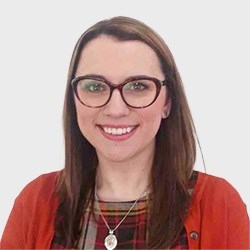 Gemma Tattersall
Tutor
Prior to joining the University of Law, Gemma worked in Family Law, specialising in Children matters. She also has experience in Private Client departments. Gemma obtained an undergraduate degree in English Literature before she decided to pursue law. She then attended the University of Law and completed her Graduate Diploma in Law and Law Practice Course with Masters. Gemma joined ULaw as a tutor in 2019 and she currently teaches Introduction to Professional Practice and Private Client on the LPC, as well as Tort on both the GDL and LLB.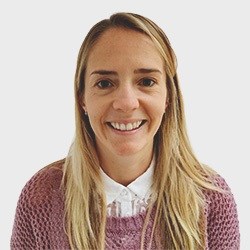 Hannah Lawley
Tutor
Hannah qualified as a corporate solicitor at Mills & Reeve LLP in 2012. Renowned for managing fast paced volume acquisition profiles, Hannah also built up an expertise in general private M&A work, IPOs, corporate restructures, shareholder agreements, investment and PE work and compliance and corporate governance. Hannah joined ULaw in August 2020 and is an LPC tutor on the online and Norwich campuses.