Led by Campus Dean Amanda Hedayati, our tutors and professors are dedicated to bringing their real-life experience in practice into the classroom, providing our students with genuine insight into the subject matter. Each of our students are assigned a personal tutor and have regular one-to-one meetings where they can get advice on the course and career aspirations. As regular tutors are based in our campuses they operate an 'open door' policy, so students can talk to them whenever they need to.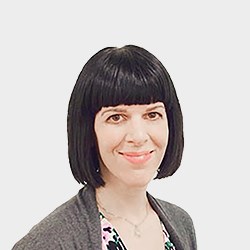 Amanda Hedayati
Campus Dean
Amanda is the Dean at the Manchester campus and held positions as Senior Lecturer and Programme Lead for LLB/GDL before her appointment. She has vast experience in employment law with particular expertise in discrimination and diversity. Previously Employment Law Head for BPP's Professional Development faculty, she designed and presented a range of professional training courses, and now brings that knowledge to ULaw's aspiring legal professionals.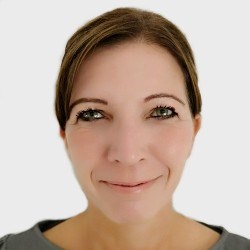 Nicola Walker
Campus Manager
Nicola is the Campus Manager for both the Liverpool and Chester campuses. Nicola graduated with a degree in English and later converted to Law, studying the GDL and the LPC at the University of Law's Chester campus. She qualified as a solicitor in 2006 and then went on to practice as a Commercial Property solicitor. Before joining Ulaw, Nicola worked in Education, teaching Law as well as being a Course Leader and Head of student progression.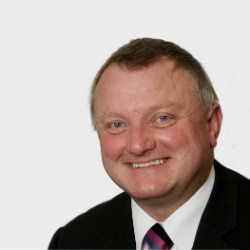 Stuart Bladen
LPC Programme & Student Lead
Stuart worked in Private Practice until he joined Birmingham City University to set up the new LPC. He became Course Director of the Legal Practice Course in 1997 and joined The University of Law Birmingham in 2001 as the Deputy Director of Vocational. He became Head of Students at Chester and from 2015 has been LPC Programme & Student Lead. He has also taught Property Law. Private Client, Wills, Solicitors' Accounts and Personal Injury on the LPC and Tort on the GDL.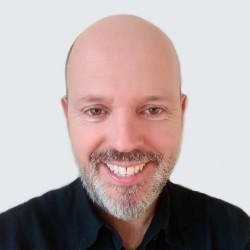 Niall Mac Donald
Programme and Student Lead, Postgraduate Academic Programmes in Law
Niall Mac Donald is Programme and Student Lead for the postgraduate academic law courses at the Manchester, Liverpool, and Chester campuses of the University of law. These courses include the GDL, PgDL, MA (Law), MA (SQE) and MA (Conversion) courses, as well as the academic AMIL/LLM courses. He teaches Ethics and Professional Legal Practice, The Law of Torts, Medical Law and Ethics, and supervises postgraduate students' and faculty members' dissertation work. He is a member of the Ethics Committee (reviewing research proposals from the Law and Business Schools) and the Teaching and Learning Committee. He is also the Director of a small private company which invests in real estate and global equities.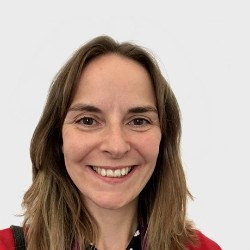 Liz Jones
LLB Programme & Student Lead
Liz is the joint Programme and Student Lead for the Chester LLB. Liz completed her training contract at DLA Piper, and stayed at DLA Piper following qualification. She worked on contract and company disputes, professional negligence claims, banking and finance litigation and judicial review claims, and spent time on secondment in Milan. She has taught on a range of subjects across different courses at ULaw, ranging from Business Law and Practice on the LPC to Public Law on the LLB. She is the joint University-wide Business Law and Practice module lead on the LPC, and designs materials for the new Critical Approaches in Current Legal Issues course on the LLB. She is also the author of the SQE manual SQE - Business Law and Practice (SQE 1).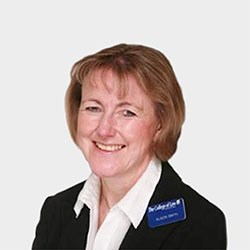 Alison Smith
Senior Tutor
Alison Smith is a non-practising solicitor. She joined the University of Law in 1987 and has taught a number of subjects. In 2001 Alison gained a PGCHE. She was appointed an Associate Professor in 2007 became a Fellow of the Higher Education Academy. Alison has designed and developed a significant number of course materials, assessments and manuals in particular for Contract Law (GDL, MA Law, LLB and SQE). Alison has also held a number of external appointments including a consultant on Consumer Law for BBC Watchdog and External Examiner roles.
Anne Dyne
Senior Tutor
Anne qualified as a solicitor in 1987 and joined the Crown Prosecution Service in Merseyside where she trained as a Youth Court Specialist. She became a Senior Crown Prosecutor in 1990, working cases at both the Crown and Magistrates' Courts. Anne joined ULaw in 2001 and teaches Dispute Resolution and Advanced Criminal Practice on the LPC, Crime and Ethics on the GDL and primarily Crime on the LLB. Anne is also a shareholder and company secretary in Dyne Solicitors Ltd.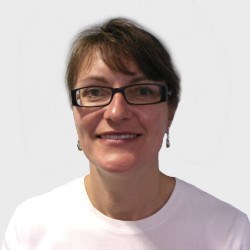 Marian Turnbull
Senior Tutor
Marian qualified as a Solicitor in 1992 and worked up to equity partner level in private practice, advising on various areas of law, including civil litigation, criminal litigation and family. She joined the University of Law's Manchester campus when it opened in 2009. Marian teaches across all courses (LLB, GDL, LPC), and now focuses on the LPC, teaching Dispute Resolution, Personal Injury and Insurance, along with various professional skills courses.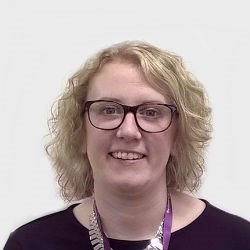 Sarah Roberts
Academic Manager
Sarah Roberts is a Solicitor who qualified in 2009, having studied the LPC at the University of Law's Chester campus (then the College of Law), and worked in Private Practice specialising in Personal Injury. Sarah trained at a specialist Personal Injury firm before moving to Weightmans in Liverpool. Sarah joined the University in 2018 as a tutor, where she currently teaches Business Law and Practice and Clinical Negligence on the LPC. Sarah is joint module lead for the Business Law and Practice course, University wide, and subject lead at the Online campus. Sarah became a senior tutor and FHEA in 2020, and gained her PGCHE in 2022. Having completed a recent secondment as co-PSL for LPC Online, Sarah became an Academic Manager in March 2022.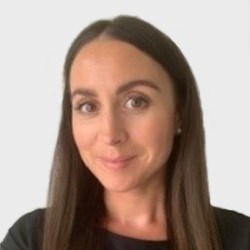 Sarah Hayes
Senior Tutor & Apprentice Skills Coach
Sarah graduated with an LLB(hons) from Warwick university before obtaining her LPC, with distinction, from ULaw. She qualified as a solicitor in early 2013 and specialised in Family Law. Sarah worked within a Tier 1 ranked team and earned personal recognition, in the Legal 500, twice for her work in this area. She is an active member of Resolution, having previously served on its national Domestic Abuse Committee. Sarah has held several external appointments, including as Trustee of a local charitable organisation, supporting women in or on the periphery of the Criminal Justice System. Sarah is a Fellow of the Higher Education Academy and has obtained a PGCHE. Sarah is also a Skills Coach for both solicitor and graduate apprentices at ULaw. Her primary subjects are Dispute Resolution, Crime, Human Rights and Family, which she teaches across both undergraduate and postgraduate programmes.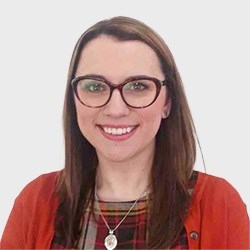 Gemma Tattersall
Senior Tutor
Prior to joining the University of Law, Gemma worked in Family Law, specialising in Children matters for Lanyon Bowdler Solicitors. She also has experience in Private Client departments. Gemma obtained an undergraduate degree in English Literature before she decided to pursue law. She then attended the University of Law and completed her Graduate Diploma in Law and Law Practice Course with Masters. Gemma joined ULaw as a tutor in 2019 and she currently teaches Introduction to Professional Practice and Private Client on the LPC, as well as Tort and Equity on both the GDL and LLB.