Led by Campus Dean Zoe King, our tutors and professors are dedicated to bringing their real-life experience in practice into the classroom, providing our students with genuine insight into the subject matter. Each of our students are assigned a personal tutor and have regular one-to-one meetings where they can get advice on the course and career aspirations. As regular tutors are based in our campuses they operate an 'open door' policy, so students can talk to them whenever they need to.
Zoe King
Campus Dean
Zoe has a BA (Hons) from the University of Cambridge and studied at Nottingham Law School. She practised as a Solicitor and Associate at Burges Salmon before joining The University of Law as a tutor in 2011. She has taught Business Law, Commercial Law, Mergers & Acquisitions, Contract Law and Transactions on the LPC, GDL and LLB. She was previously the Programme and Student Lead for the GDL and LLB and is a Fellow of the Higher Education Academy. Zoe became the Dean in 2017.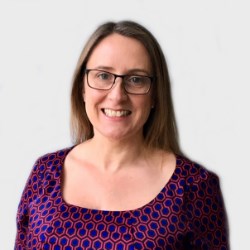 Hannah Poulton
LPC Programme & Student Lead
Hannah was an Associate in the Commercial Team at TLT in Bristol before joining the University in 2010. Hannah has worked for clients with household names on general commercial matters and regularly advised on franchising, intellectual property and data protection. At the University, Hannah is Programme and Student Lead for the LPC and teaches Introduction to Professional Practice, Law and Business, Commercial and Intellectual Property on the LPC.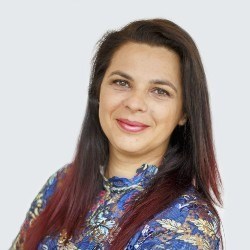 Dessy Ohanians
Academic Resources and Quality Manager (Business School)
Dessy has a BSc (Hons) in Business Administration from Huron University and MSc in Data Analytics and Marketing from Arden University. She has worked in education for over 25 year first as an entrepreneur and then as a managing director of a charity. Dessy transitioned to Higher Education management when she became a managing director of London School of Business and Finance Executive Education in 2014 and subsequently also took on the role of an interim CEO of the London Academy of Trading. Dessy is currently undertaking a PhD study with the University of Worcester Business School researching the topic of applications of artificial intelligence in the field of Marketing.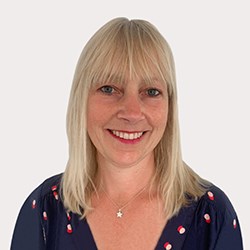 Rachael Wright
Senior Tutor and Teaching Fellow
Rachael studied Law with German Law at King's College London, trained and worked as a Commercial Litigator at Linklaters, London, then at a trade union law firm in Cardiff and a boutique employment law firm in the South West. Before joining The University of Law in 2011, she was Head of Knowledge & Development at Osborne Clarke, with responsibility for the firm's knowledge and training programmes. She now teaches Civil Dispute Resolution (including advocacy), Employment Law, Business Law, Public Companies Law, EU Law and Competition Law.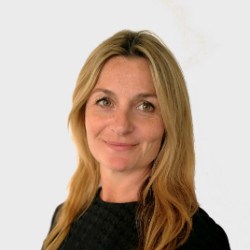 Emma Taylor
GDL Programme Lead and Senior Tutor
After studying Law with French Law at UCL, and training as commercial litigation solicitor in London, Emma now teaches Tort and Ethics (including Legal Method) on the GDL; Dispute Resolution, Commercial Dispute Resolution, Interviewing and Advocacy on the LPC/LLM LPC, and Tort and Actions on the LLB. Emma delivers several Professional Skills Courses to trainee solicitors, including ADR & Mediation, civil drafting and client care.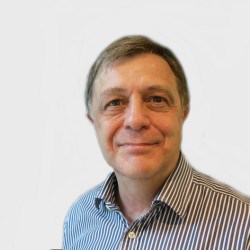 John Holtam
Associate Professor
John has an LLB (Hons) from the University of Southampton and an LLM from the University of Edinburgh. He studied for the Law Society Final Examination at our Guildford campus. He qualified as a solicitor in private practice before becoming a criminal advocate. John teaches Criminal Law on the LLB and GDL; Dispute Resolution, Employment Law and Advanced Criminal Practice on the LPC; Advocacy, Client Care and Professional Standards on the Professional Skills Course.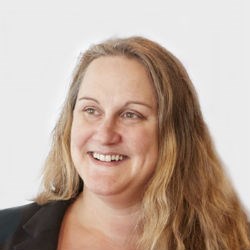 Alex Morrice
Senior Tutor
Alex has worked as a commercial property solicitor for Osborne Clarke, BLP and Clyde & Co. She was also the in-house property solicitor for the University of Bristol. She taught at the University of Bristol for a year before joining The University of Law when it opened in Bristol in 2010. Her main teaching subjects are Land Law, Equity and Actions on the LLB, Land Law and Equity on the GDL, and Real Estate on the LPC. She is the local liaison officer for the central Disability Support and Inclusion Service.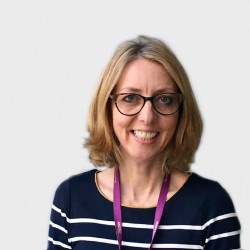 Sara Touzel
Senior Tutor
Sara is a senior Tutor at ULaw, and teaches on the LLB, GDL and LPC courses. Before teaching, Sara was an Employment Lawyer and worked in the Employment teams of several Bristol law firms. Her main teaching subjects are Business Law, Employment Law and Public Law.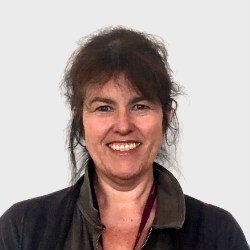 Jo Theobald
Associate Professor
Jo has a BA(Hons) in Jurisprudence from Oxford University. She qualified as a Solicitor in 1990 in general private practice. Her experience was mostly in Family Law and Property. Jo has taught full-time and part-time students various subjects across the LLB, GDL and LPC, but she currently teaches mainly Family Law and Criminal Law. She has previously worked at the University of Law's campuses in London and Guildford and is now based at the Bristol campus. Jo also has experience of teaching first and final year undergraduates as an Associate Tutor at the University of Surrey.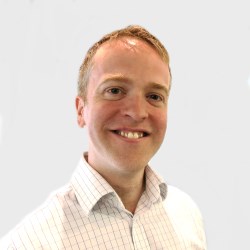 Russell Binch
LLB Programme and Student Lead
Russell has a first class degree in Law from the University of Cambridge and completed his LLM at the University of British Columbia as a Commonwealth Scholar. Russell is a 10-year qualified solicitor and, prior to joining the University, was a commercial litigation partner at a top-25 UK law firm. Russell now teaches Civil Dispute Resolution on the Legal Practice Course, and Equity and Contract on both the Graduate Diploma in Law and LLB. Russell also runs an annual mooting competition for students who want to see what it is like to be a real-life advocate arguing points of law in the courts.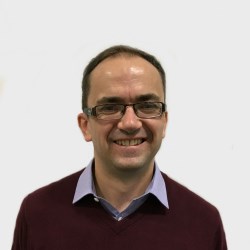 Aled Davies
Tutor
Aled has a BA (Joint Hons) degree in History /Welsh from the University of Wales and later trained as a solicitor at Cardiff University. After several years in practice, he moved into legal education as a law lecturer at Aberystwyth University. Aled joined the University of Law as a tutor in 2017. He teaches Business Law, Criminal Dispute Resolution, Intellectual Property law and Advance Criminal Law on the Legal Practice Course; Criminal Law and Criminal Evidence Law on the LLB.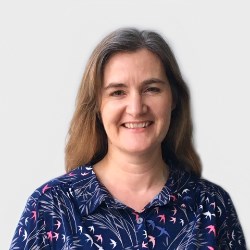 Susan Hoey
Tutor
Susan trained at Eversheds in Birmingham and decided to specialise in commercial property. She then worked at Booth & Co in Leeds, before moving on to one of Australia's largest law firms. She moved to Bristol in 1995, where she has worked for a number of commercial firms doing commercial property and PFI work. Susan now teaches Land Law on the GDL and LLB, as well as Real Estate and Advanced Real Estate on the LPC.