Channel 4 creates innovative and alternative content which is distributed for free and admired globally.
They are a publicly-owned, commercially-funded public service broadcaster, we don't receive any public funding and have a remit to be innovative, experimental and distinctive.
Their overall role is to champion innovation in TV, film & digital – nurturing and growing new ideas, formats, views and voices, faces, talent, audiences and production companies. They drive growth and create jobs in the UK's creative industries, supporting hundreds of small businesses and their formats are successful all over the world.
They also make a huge contribution to the UK economy, with over 1250 Channel 4 employees, but supporting more than 19,000 jobs per year across the UK by commissioning content from 295 independent TV production companies.
Their remit ensures that they inspire citizenship, especially among hard to reach audiences. They have a greater impact than any other broadcaster in challenging prejudices, giving diverse viewpoints and inspiring change in people's lives – they're a world leader in bringing diversity into the mainstream.
Top three things you look for in graduates
Excellent planning and organising ability in managing a demanding workload
Willing to take on any types of work and a "can do" attitude, working effectively both independently and in a team
Able to communicate effectively and clearly both verbally and in writing
Recruitment cycle dates
All roles can be found via their careers website. All applications must be made via this site.
They also have a selection of videos which provide an insight into the recruitment cycle and life at Channel 4, available from their YouTube page – Why C4 & Work-life balance
How to contact the organisation
Please email [email protected]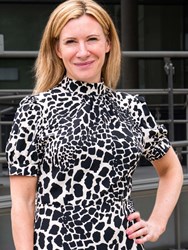 Alumni Stories: Amelia Wilson | Programme Lawyer
"The online LPC that The University of Law offered fit perfectly with my work and family life."
Read Amelia's story