Our mission is to provide the highest in academic quality for our students and staff.
As the Board to The University of Law we are dedicated to overseeing all aspects of the University's operations, ensuring that we follow regulatory requirements while continuing to achieve our mission of excellence.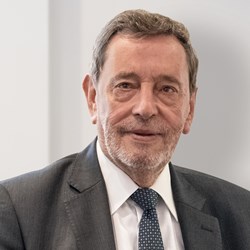 Chairman
Rt Hon Prof the Lord Blunkett
David became the Chair of The University of Law on 1st June 2015 following his decision to step down from Parliament at the General Election in May 2015. He served in Tony Blair's Cabinet from 1997 to the end of 2005, and held the posts of Education and Employment Secretary, Home Secretary, and Secretary of State for Work and Pensions.
David has a wide range of interests including serving as patron or vice president to a number of leading charitable organisations, as well as maintaining an interest in his home city of Sheffield.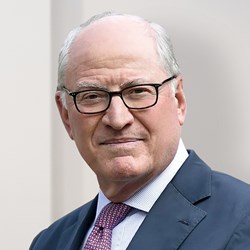 President & Independent Non-Executive Director
Lord Grabiner, Chair of RemCo
Lord Grabiner has been a life peer of the House of Lords since 1999. He is currently Master of Clare College, Cambridge.
Lord Grabiner is a commercial lawyer with a substantial court, arbitration and advisory practice. Specialising in banking and finance, oil and gas, civil fraud, competition and merger investigations and shareholder disputes, Lord Grabiner is highly experienced both as an advocate in the High Court and as arbitration counsel. He also sits as an arbitrator in domestic and international arbitrations.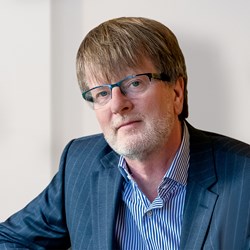 Chief Financial Officer
John Headley
John is responsible for all financial and business aspects of the University's operations. A graduate of Oxford University, John is a Chartered Management Accountant who has worked as a Finance Director within the Bupa group as well as within large NHS hospital trusts and a major modern university in London.
John is a Non-Executive Director of Shoreham Port Authority.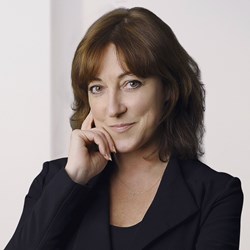 Deputy CEO
Elisabetta Ceragioli
Elisabetta brings a wealth of experience in business transformation and growth having successfully established the first Asian campus for the London School of Business and Finance in Singapore.
She has operated as interim CEO at GISMA Business School in Germany to re-establish operational effectiveness and most recently has been supporting GUS as Director of Business Transformation looking at the establishment of shared services for the group.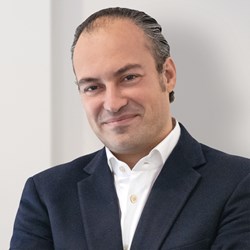 GUS Director (Non-Executive)
Aaron Etingen
Aaron Etingen is the CEO of Global University Systems, leading a team of over 1500 employees and ensuring that innovation, creativity and a strong commitment to high standards are embedded across the entire group.
With a background in the finance and banking sectors and strong management credentials, he led GUS from a small business school with 4 students to a global organisation. It now has more than 40,000 students and alumni from 180 countries, and a growing presence worldwide.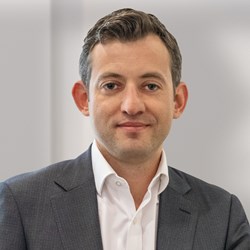 GUS Director (Non-Executive)
Valery Kisilevsky
Valery is the Group Managing Director of GUS, responsible for group shared services and non-academic operations.
Valery is an alumnus of the University, having completed the Graduate Diploma in Law at the College of Law. Valery also holds a BA (Hons) Political Science, Ethics, Law and Economics from the University of Toronto, an MSc International Political Economy from the London School of Economics and Political Science (LSE). Outside GUS, Valery is involved with a number of charities.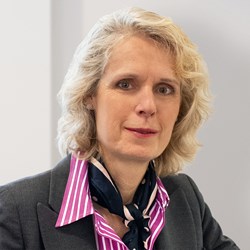 Independent Non-Executive Director
Carolyn Aitchison, Chair of the Audit Committee
Carolyn is a non-executive director and Chair of the Audit Committee of Northern Trust Global Services Ltd, the European subsidiary of a leading asset and fund administrator. She also sits on the Investment Committee of Edinburgh University's £400 million Endowment and Investment Fund.
Her most recent executive role was as Managing Director at The Blackstone Group, where she was Co-head of Structured Products.
Having trained as a civil barrister, Carolyn helped The Children's Investment Fund Foundation established financial and legal structures. Carolyn studied for an LLB at Edinburgh University, and is an alumni of The University of Law.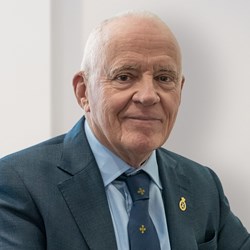 Independent Non-Executive Director
Alfred Morris, Chair of the Academic Standards Committee
Alfred Morris began his career in higher education at Sussex University as a Senior Leverhulme Research Fellow.
He later became the first Vice-Chancellor of the University of the West of England in 1992 for 20 years, before establishing Higher Education Associates Limited. He also served on the Higher Education Funding Council for Wales, the Further Education Funding Council for England, the Higher Education Quality Council, and the Council for National Academic Awards.
He is also a Fellow of the Institute of Chartered Accountants (former Council Member) and of the Royal Statistical Society.