The University of Law (ULaw) in Chester and the University of Chester's Law School have today announced a collaboration to offer an MA in Law to non-law graduates from September next year.
The new course will be delivered and awarded by ULaw and hosted at the University of Chester's Law School. This will enable non-law graduates to enter legal training, benefit from ULaw's expert teaching and gain a qualification at Master's Level without leaving the University of Chester's campus.
In addition to covering the legal foundation subjects, Public Law, European Union Law, Criminal Law, Law of Tort, Contract Law, Land Law and Equity and Trusts, students will also learn practical legal skills, such as analysis, critical evaluation, research and presentation skills. On completion of the course, students can continue their studies to qualify as a solicitor or barrister in the UK.
This new MA will be offered alongside the University of Chester's Master of Laws (LLM) programme for Law graduates.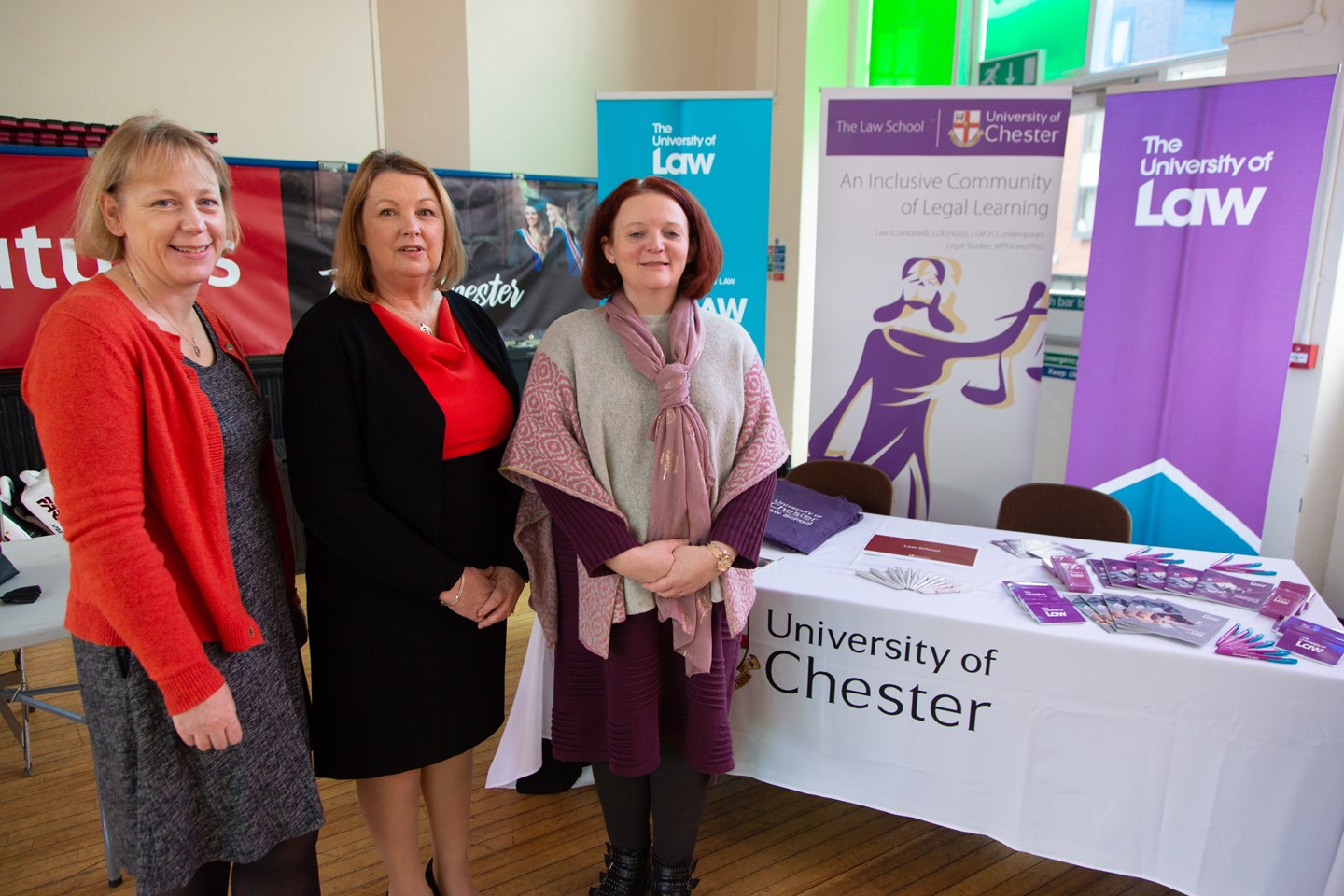 In addition, this new collaboration agreement will also give University of Chester undergraduate law students a direct pathway to train for ULaw's Legal Practice Course and the new Solicitors Qualifying Examination (SQE) preparation course.
ULaw is one of the UK's longest-established specialist providers of legal education, with nine campuses and four partnerships with other Universities across the UK as well as international campuses in Berlin and Hong Kong.
ULaw has had more than 64,000 students pass through its doors and its alumni are forging highly-successful careers across the world. Some 97 per cent of students find employment or go on to further study within nine months of successfully completing their course.
The University of Chester's Law School was established 15 years ago and has become an integral part of the legal community in Cheshire and the surrounding area. The University has more than 300 undergraduate and postgraduate students.
Carol Draycott, Dean at ULaw's Chester Campus, said: "ULaw has always worked very closely with the University of Chester with our students benefitting from Associate Membership of their Student Union and the two Law Schools often liaising.
"ULaw is delighted to have this new formal agreement with the University of Chester, cementing the close relationship between the two Law Schools in the city. Together we will provide an excellent legal education for students enhancing the legal professional services in the region."
Associate Professor Ruth Sutton, who is Acting Head of the University of Chester Law School, said: "We are delighted to be strengthening our ties with ULaw to develop Chester as the regional legal training hub for Cheshire and North Wales. It is a great benefit for the students and the regional legal community for our organisations to work in close association to provide local joined-up training at all stages of legal qualification."
Applications are now open for September 2020 entry. More information on our MA Law