Four year degree
LLB (CILEX) Online
Are you interested in qualifying as a CILEX Lawyer and looking to study online? Read on to discover more about our new bespoke degree in collaboration with CILEX.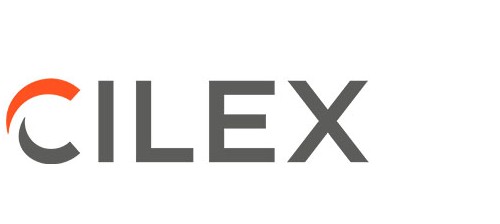 Our LLB (CILEX) is a four year online degree, for those wishing to qualify as a CILEX Lawyer. It is also suitable if you wish to pursue a career in the legal or wider commercial sector and are looking to study online.
A CILEX Lawyer is a lawyer authorised to practise in a specialist area of law. The LLB (CILEX) course will enable you to complete the first two (of three) stages of the CILEX Professional Qualification (CPQ).
As with our other LLBs, the course has a practical focus, with employability integrated into the course - helping to get you prepared for the professional world. This online course will have a high level of interaction and you will receive peer and one-to-one professional tutor review.
Students who successfully complete the programme and comply with additional professional requirements set out by CILEX will be awarded the LLB by The University of Law and they can also attain Paralegal and Advanced Paralegal status under the CILEX Professional Qualification (CPQ) Framework.
Modules and CILEX requirements:
During Years 1 and 2, and the summer of Years 3 and 4, this course follows the same modules as our Online LLB (Hons) Law. For Years 3 and 4, more information about the modules and the recommended options to attain the LLB (CILEX) degree can be found on our Online LLB (Hons) Law page - refer to the Four Year degree.
Students will also need to complete CILEX modules during the course of their study. These consist of a Professional Experience portfolio and two Ethics & Professional Responsibility modules and are accessed via the student's MyCILEX account:
Professional Experience requires using an online portfolio to demonstrate competence in workplace activities and behaviours as described in the CILEX Professional Competency Framework. It will be validated by the student's employer by their workplace supervisor.
Ethics & Professional Responsibility requires the completion of two e-learning modules, which consist of approximately five hours of learning each. You will need to demonstrate your understanding of the material by completing an end of module test.
CILEX Membership:
To enrol onto this course, you must also be a student member of CILEX and provide your CILEX Student Membership Number*. Those on the course will also gain the benefits offered to student members of CILEX which include:
High-quality education, bespoke career support and ongoing professional development
Career development materials through their exclusive 'myCareer' portal
Professional networking and the opportunity to contribute to emerging policy ideas through specialist reference groups
Exclusive member discounts and offers, as well as the support that LawCare has to offer
Designatory letters to raise your professional status and profile, from years 3-4 of study and upon successful completion of CILEX Modules (i.e. Professional Experience and Ethics & Professional Responsibility).
Provision of the two Ethics & Professional Responsibility modules and checking of the Professional Experience requirements of students who wish to apply for the CILEX Paralegal and Advanced Paralegal status.
Once students have completed the first 5 semesters of the LLB (CILEX) and the Foundation Stage Professional Experience and the first Ethics & Professional Responsibility module, they can apply to become a CILEX Paralegal.
Students progressing through the programme will not only be awarded the LLB but will also, by completing the additional CILEX modules, be awarded in turn CILEX Paralegal and CILEX Advanced Paralegal status under the CPQ framework.
Discover more about CILEX Membership and the membership fees on the CILEX website.
Next course start date: September 2022
Study mode: Part-time
Please note: this course is not eligible for The University of Law Scholarships & Bursaries and is not available as an on-campus version.
*This will automatically be shared with The University of Law by CILEX, once you complete your CILEX Student Membership application.